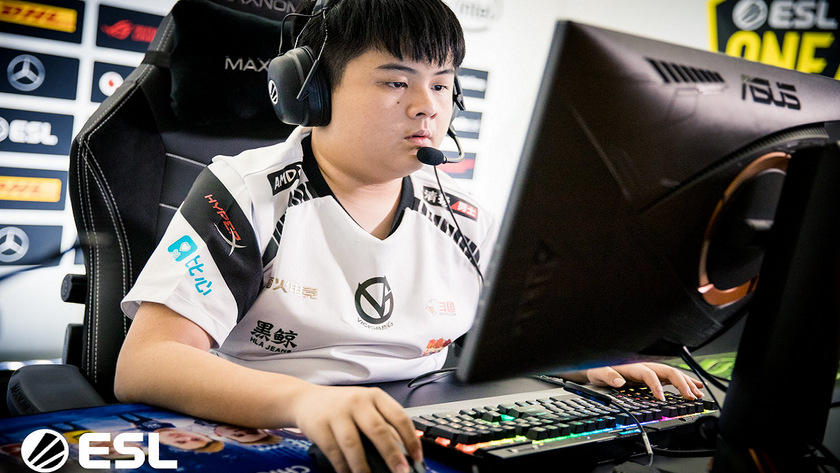 ESL One Hamburg 2019 Day 1 wrap up
Title image courtesy of ESL
The first day of ESL One Hamburg 2019 has wrapped up with all 12 teams having met on the battlefield. 
ESL One Hamburg 2019 has finished with the first day of the group stage. All 12 teams had a chance to put test the waters. 
For some, it was a day of victories. Vici Gaming and TNC Predator's revised rosters look to be strong contenders in the new season. The only SEA and Chinese representatives both went undefeated with 2:0:0 records, winning all four of their matches. TNC went head to head, and won, against both Team Liquid and NiP, two of the strongest competitors in their group. ViCi Gaming's convincing performances have social media and the panel talking about the Chinese team's new addition Xiong "Pyw" Jiahan and their potential for the season. Their second match against beastcoast saw them make more than 50 kills in just 24 minutes. 
For others, it was a rough day with a disappointing start. beastcoast is sitting at the bottom of the group after losing both of their series in the day. The South Americans went up against the most formidable opponents and fans are sure they will see an impressive turnaround in the last two days of the group stage. Team Liquid also has had a rocky start. After being swept up by TNC, they took the first match in their series against the last-minute stand-in team Wind and Rain. Unfortunately, that was the only win of the day as WaR then took an unexpected win to even things out in the second game of the series. 
Perhaps the team that has suffered the most though is Quincy Crew. Not only did they play with a sick player, Quinn 'CC&C' Callahan, who then was rushed to the hospital, they had to forfeit matches against NiP when they couldn't complete the roster as legal/contract issues regarding Syed Sumail "Suma1L" Hassan being able to step in and compete in his stead. After what appears to be some negotiations, Suma1L was able to help out his former team and at least secure one win for the day against Gambit. As of now, there is no word on the status of CC&C, Suma1L and the team's course for the next day or so. There is, however, no doubt that this has added much more stress and burden to the team's LAN debut and will possibly affect their mentality and performance for the remainder of the event. 
The day will resume with more group stage action at 12:00 CEST. 
ESL One Hamburg 2019 Teams
 Virtus.pro

 TNC Predator

 Vici Gaming

 NiP

 Team Liquid

 beastcoast

 Quincy Crew

 Gambit

 Vikin.gg

 Fighting Pandas

 Wind and Rain 

 Alliance
 
ESL One Hamburg 2019 Format
Group Stage

Will be played from October 22-24
Two groups, six teams each
Bo2 round robin
Top two teams advance to the Upper Bracket of the playoffs
3rd and 4th placed teams advance to the Lower Bracket
Bottom two teams from either group are eliminated
Tiebreaker rules apply in order:

Direct points between tied teams
Neustadtl Score (Explanation)
Number of wins overall
Number of wins between tied teams
Time coefficient
Coin toss

Playoffs

First round of the Upper Bracket will be played on October 24th
The rest of the playoffs will be held at the Barclaycard Arena from October 25 to October 27 in front of a live audience
Double Elimination
Except grand finals, All games are played in Bo3 Series
Grand finals are played in a Bo5 Series
ESL One Hamburg 2019 Prize Pool
ESL One Hamburg 2019 boasts a $300,000 prize pool distributed between all 12 teams in the following way:
1st place - $125,000
2nd place - $65,000
3rd place - $35,000
4th place - $20,000
5-6th place - $12,000
7-8th place - $7,500
9-10th place - $5,000
11-12th place - $3,000
ESL One Hamburg 2019
ESL One Hamburg 2019 is set to take place between October 25-27th, as the final 12 teams will battle each other for a $300,000 prize pool. Stay tuned for a chance to watch some of the new rosters at their first LAN of the freshly started DPC season.