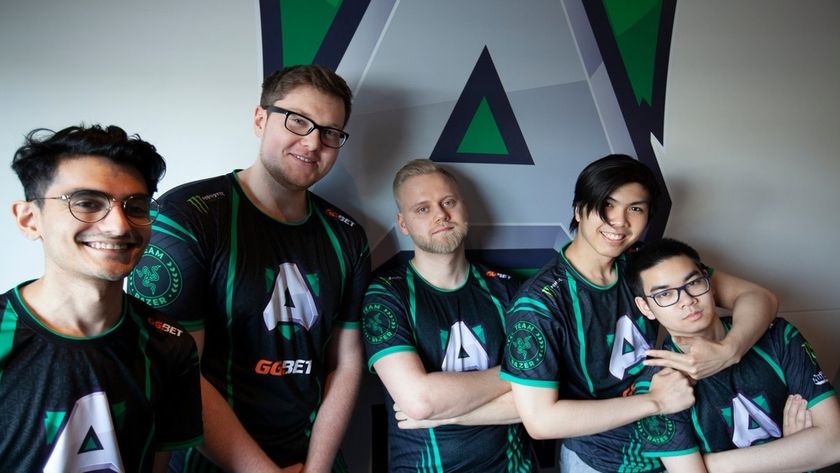 Starladder Ukraine Minor: Then there were three…
Title image courtesy of Alliance
Alliance were the first to secure both a spot at the Epicenter Major and Grand Finals of the Starladder Ukraine Minor. Ninjas in Pyjamas and Team Sirius will join them heading into Championship Sunday.
Alliance began the day against a formidable foe in Team Sirius. The Chinese squad have put together a commendable push throughout the Group Stage to reach the playoffs. Team Sirius took and early lead in the series, but Alliance has been no stranger to a full three game series. Alliance forced yet another game three and subsequently secured the reverse sweep.
Coming off a surgical dissection of Team Anvorgesa, Ninjas in Pyjamas confronted Alliance in the Upper Bracket Finals. Alliance dropped a second consecutive game one to fall behind in the series. Ninjas in Pyjamas appeared poised to reach yet another Major as the steamroller was barreling through the competition. Alliance escaped disaster in game two as Ninjas in Pyjamas draft nearly came online. Getting a sense of deva vu yet? Alliance successfully turned the tables on Ninjas in Pyjamas with a seemingly uncontested game three to secure the first spot at the Epicenter Major and Starladder Ukraine Minor Grand Finals.
Team Anvorgesa reached the playoffs with shocking victories against Winstrike Team and EHOME. Earlier, Ninjas and Pyjamas volunteered to bring them back down to Earth. Now facing elimination, one last Chinese squad stood between them and the final day of competition; Team Sirius. Team Sirius was relegated to the lower back after a defeat to Alliance as mentioned earlier. Unfortunately for the Peruvians, what was left of the magic had been depleted. Team Sirius shut down Anvorgesa in two straight games to secure a date with Ninjas in Pyjamas for the final Epicenter Major and Grand Finals slot. Nonetheless, Team Anvorgesa put together a strong, commendable performance and one must hope that the team sticks together.
Starladder Ukraine Minor format
The group stage was held in the GSL-format, following the results of which, two teams from each group advanced to the Double-Elimination Playoffs Bracket. All matches of the tournament are BO3-format, except the final one, which is BO5.
Starladder Ukraine Minor schedule
*all matches are CEST
June 16th
 13:00 LB Final - NiP vs Team Sirius
16:30 Grand Final - Alliance vs TBD
Starladder Ukraine Minor
The Starladder Ukraine Minor will be held from June 10-16th. Eight teams are competing for the lion's share of the $300,000 prize pool and 120 DPC points. Unlike all other Minors this season, Starladder will be awarding the top TWO teams a spot at the EPICENTER Major, the final spot in the DPC season events. 

QUICKPOLL