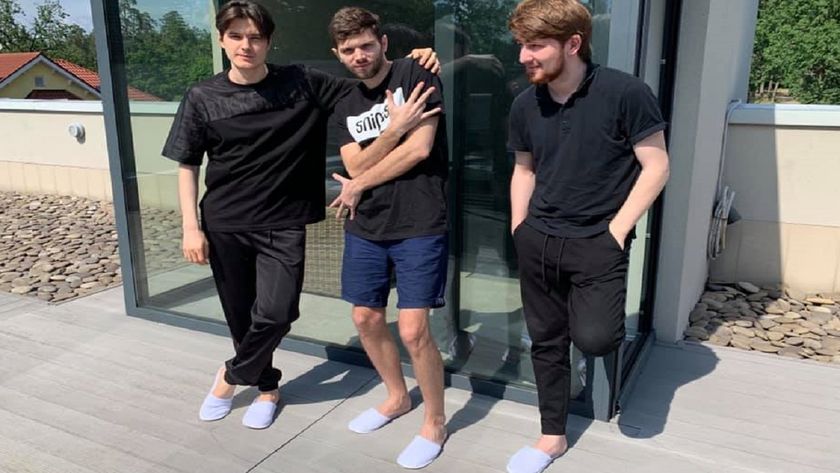 Day 2 of Starladder Ukraine Minor: Winstrike eliminated; Group B undecided
The second day of Starladder Ukraine Minor has closed out, eliminating Winstrike and leaving Group B results with much left to be decided. 
Winstrike was the first team to be eliminated from the Starladder Ukraine Minor. The hometown heroes newly revamped roster came in flexing their muscles, making their DPC debut but were not able to deliver in the end. 
After falling to Alliance 2:1 in the opening match, they then were overpowered by the South Americans, Team Anvorgesa, 2:1 in the loser bracket elimination series. Winstrike took a hard earned first game win for an early advantage but AVGSA hit back hard in the second match to tie things up in just 25 minutes. The deciding match was thrilling, with huge team fights and back and forth swings. In the end, it was the South Americans who would seize control with a Wraith King on their side and on point itemization for their heroes. It took almost 50 minutes to determine the winner, but after another massive team fight in favor of AVGSA, the game was over. 
Winstrike will need to head back and prepare for the TI9 qualifiers. AVGSA will now need to square off against EHOME for a spot in the playoffs.
Meanwhile, Group B just dipped their toe into the waters but did not determine which teams would sink or swim yet. Team Sirius, compLexity Gaming, Mineski, and NiP began their journey in the Starladder Ukraine Minor with the opening matches. 
Team Sirius started things off with an overwhelming victory against NiP in their first matchup. If fans judged the outcome by this first game, they would end up being sorely mistaken on the outcome. NiP threw down hard in the second game with some outstanding individual plays and team fights. Left to a deciding match, things got really heated with both sides being aggressive and out for blood. It took just under one hour - 58 minutes and counting- for a winner to be determined, but it was NiP that came out on top in the end after a massive team fight in their favor. 
Just like all of the series so far in this event, the battle between Mineski and compLexity went to a full three-game series as well. CompLexity took a convincing first game off of Mineski, but with so much on the line for securing that TI9 invite, the SEA team struck back hard in the second game. Once tied up, everything was back to a level playing field, even the early to mid game. Slowly, compLexity started to build their lead and momentum but two bad back-to-back team fights about 34 minutes in ended up losing them everything, including the game and series. 
No top seeds, no playoff teams, and no eliminations were decided for Group B yet. That will all be sorted out later today. 
Starladder Ukraine Minor groups
The eight teams have been divided into two groups of 4 teams each:
| | |
| --- | --- |
| Group A | Group B |
| Anvorgesa | Team Sirius |
| EHOME | Ninjas in Pyjamas |
| Alliance | compLexity Gaming |
| Winstrike | Mineski |
Starladder Ukraine Minor format
The group stage will be held in the GSL-format, following the results of which, two teams from each group will go to the Playoffs, where they will be expected by the Double-Elimination bracket. All matches of the tournament will be held in the BO3-format, except the final one, in which there are going to be at least 3 maps (BO5).
Starladder Ukraine Minor schedule
*all matches are CEST
June 14th
• 09:00 Winners' Final of Group B - Ninjas in Pyjamas vs Mineski
• 12:30 First round of LB of Group B - compLexity vs Team Sirius
• 16:00 LB final of Group B - TBD vs TBD
• 19:30 LB final of Group A - EHOME vs AVGSA
Starladder Ukraine Minor
The Starladder Ukraine Minor will be held from June 10-16th. Eight teams will be competing for the lion's share of the $300,000 prize pool and 120 DPC points. Unlike all other Minors this season, Starladder will be awarding the top TWO teams a spot at the EPICENTER Major, the final spot in the DPC season events. Venue and ticket sales have yet to be announced.