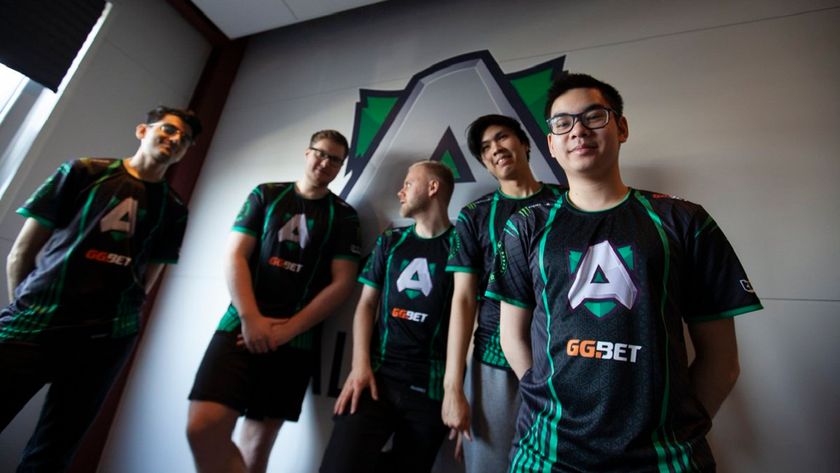 Alliance secure top seed at Starladder Ukraine Minor
Title image courtesy of Alliance
Alliance has come out ahead in Group A with the first day of competing under their belts at Starladder Ukraine Minor. 
The first day of the Starladder Ukraine Minor has come to an end. Group A including  Alliance, EHOME, Winstrike and Team Anvorgesa went head to head, jockeying for the top position and a place in the playoffs. 
Sometimes the group stage is to determine seeding for the playoffs with no teams facing an early departure. Other times, the group stage is a frenzy of intensity with multiple teams staring down the barrel of elimination. In the case of Starladder Ukraine Minor, half of the teams in each group will be knocked out before the playoffs. Only two per group will advance to the four team playoff - two of which will then be rewarded handsomely with a ticket to EPICENTER Major. 
In group A, everything is on the line for both Alliance and EHOME. Both teams need to get to Moscow if they want to make the cut for a TI9 invite. Both teams overpowered their opponents 2:1 in the opening matches. 
After falling to the South American hopefuls, AVGSA, in the first round, EHOME came back with two overwhelming and convincing wins to claim the first series. 
Alliance and Winstrkie seemed to be evenly matched - Alliance called and Winstrike responded with both of the first two games being intense and highly contested between the teams. It was the last game of the series that garnered the most attention. Taking more than an hour of back and forth swings Alliance stayed calm, cool and collected - sneaking into Winstrike's base and seizing the ancient through backdoor protection. The Swedish victory moved them along to the winners series to face EHOME.
It was another full three game series when Alliance and EHOME went toe to toe. After each team took a convincing win off of each other, with Alliance starting the ball rolling, the last game belonged all to Alliance, or rather Michael "miCKe" Vu as his flawless performance on Juggernaut (14:0:11) was key to running over EHOME and taking the series. 
With that victory, Alliance secured the top seed and a spot in the playoffs, inching closer to the grand finals and a ticket to EPICENTER Major. 
Starladder Ukraine Minor groups
| | |
| --- | --- |
| Group A | Group B |
| Anvorgesa | Team Sirius |
| EHOME | Ninjas in Pyjamas |
| Alliance | compLexity Gaming |
| Winstrike | Mineski |
Starladder Ukraine Minor schedule today
June 13th
11:00 CEST First round of LB of Group A
14:30 CEST Sirius vs. Ninjas in Pyjamas
18:00 CEST Mineski vs. compLexity
Starladder Ukraine Minor
The Starladder Ukraine Minor is being held from June 10-16th. Eight teams are competing for the lion's share of the $300,000 prize pool and 120 DPC points. Unlike all other Minors this season, Starladder will be awarding the top TWO teams a spot at the EPICENTER Major, the final spot in the DPC season events.