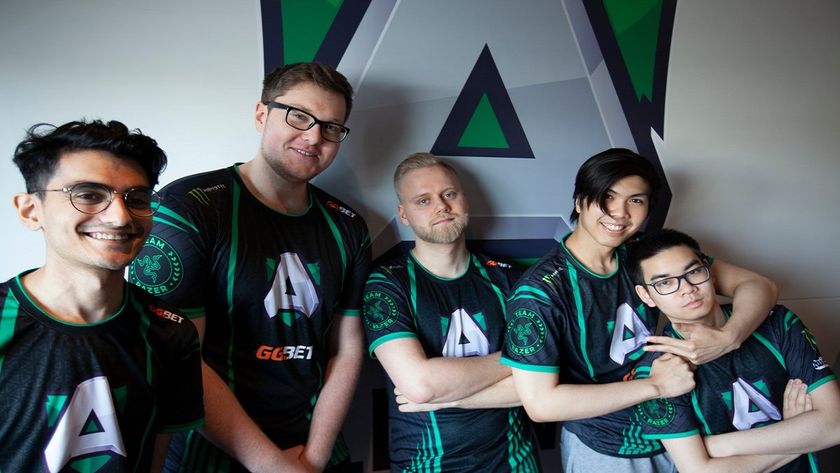 Last four teams locked in for Starladder Ukraine Minor
Title image courtesy of Alliance
The lineup for Starladder Urkaine Minor is now set as the last four teams have qualified for the last Minor of the 2018-2019 DPC event. 
The DPC 2018-2019 qualifiers have now come to an end as SEA, EU and SA have determined their representatives for the Starladder Ukraine Minor. Anything short of first or second place won't be enough for the teams sitting on the edge of qualifying to TI9. The stakes will be higher than usual at the Minor with an intensity that will most likely make this an event to remember. 
Mineski, NiP, Alliance and Team Anvorgesa will join EHOME, Team Sirius, compLexity Gaming and Winstrike in Kiev next month. 
Mineski cruised through the SEA qualifiers undefeated to be the uncontested representatives for the region. They are currently sitting in 16th place of the DPC rankings with 246 points. 
After taking first place in their group, NiP dominated the playoffs without losing a single match to claim the first slot at the Minor. NiP is in a comfortable position going into the event with a TI9 invite already in their pockets. For this EU team, it's about the competition and the glory. 
Despite being the only team to be undefeated in the group stage and then in the semi-finals of the playoffs, Alliance was not able to overpower or defeat NiP in the finals and were dropped to the lower brackets. Luckily for them, it was just a mere hiccup in the road to the Minor and they bounced back to once again sweep through The Final Tribe 2:0. Their victory secured them the place in Kiev, giving the Swedish team a fighting chance to lock in a TI9 direct invite as they sit in 15th place with 279 points. 
Last to join the party is Team Anvorgesa from Peru, comprised of veteran players from the country. The team survived the open qualifiers and then had to take the long road in the closed qualifiers after dropping to the lower brackets in the first round. None-the-less, they prevailed and will be heading to Kiev for their first DPC event. 
Starladder Ukraine Minor
The Starladder Ukraine Minor will be held from June 10-16th. Eight teams will be competing for the lion's share of the $300,000 prize pool and 120 DPC points. Unlike all other Minors this season, Starladder will be awarding the top TWO teams a spot at the EPICENTER Major, the final spot in the DPC season events. Venue and ticket sales have yet to be announced.