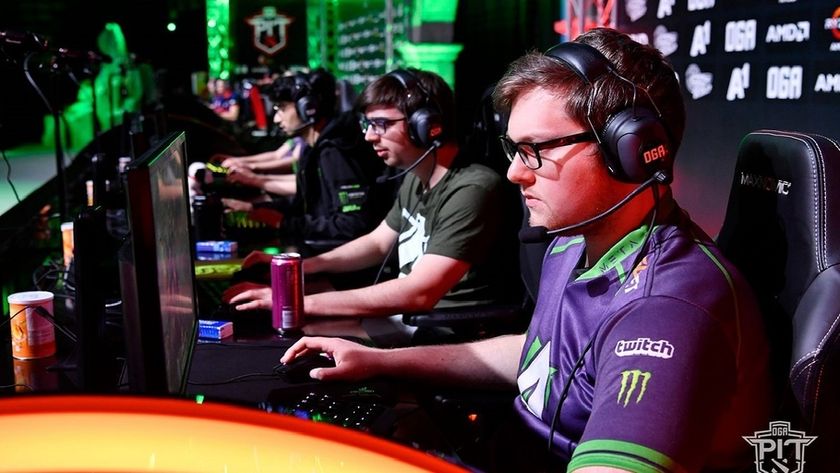 Swedish organizations to duke it out in Upper Bracket finals of OGA Dota PIT Minor
Title image courtesy of Dota PIT
Alliance advanced to the upper bracket finals of OGA Dota PIT Minor and will face off against Ninjas in Pyjamas.
The day started with yet another impressive run from BOOM ID as they cut down EHOME with a clean 2:0 sweep. The first match was only 28 minutes long, but what was more impressive was how RandyMuhammad 'Fervian' Sapoetra decimated EHOME with his 19:0:5 Lifestealer. The SEA team has consistently been showing their growth and cohesion and were able to advance in the upper brackets further. 
Alliance has also been showing how much they have found cohesiveness and adapted to playing with Omar 'Madara' Dabachach over the last month. Even when Gambit Esports had control and the lead of the first match, Alliance didn't back down and were able to gain their footing to turn the match into their victory. The second game was sheer dominance by Alliance over Gambit thanks in part to Samuel "Boxi" Svahn's flawless performance on Slardar with a 12:0:12 record at the end. 
As both BOOM ID and Alliance sought to avoid the lower brackets, the series against the two were pushed to the limits with a third game decider. Although it took over 50 minutes for Alliance to close out the first match, they did have control and the advantage for the entire game.
At this point, BOOM ID is no stranger to the pressures of a Minor and have already surpassed their previous two Minor last place results. The SEA team struck back hard and in 26 minutes destroyed Alliance. 
The third match Alliance closed out the game with over a 47k gold lead after 52 minutes of gameplay and mega creeps. The Swedish team has exercised their patience beautifully this entire run and it has paid off tremendously as they avoid the brutal best-of-one lower bracket series and head into the upper bracket finals. 
Upper Bracket
Round 2 - Best of 3
Round 3 - Best of 3
Lower Bracket
Final
The action will continue tomorrow, April 27th at 10:30 CEST with the first of five elimination series. 
OGA Dota PIT Minor Format:
Playoffs

Double-Elimination
Lower Bracket Round 1-3 are Bo1. Grand Finals are Bo5.
Other games are Bo3.
OGA Dota PIT Minor Groups:
Group A:

 Ninjas in Pyjamas

 Royal Never Give Up

 Gambit Esports

 BOOM ID
Group B:

 Alliance

 EHOME

 Forward Gaming

 Majestic Esports
OGA Dota PIT Minor Prize Pool Distribution:

The total prize pool for the event is $300,000 split between all eight teams. In addition to the handsome financial reward, teams will be awarded DPC points as well. 
1st place: $125,000 + 120 DPC points + Spot to MDL Disneyland Major
2nd place: $65,000 + 100 DPC points
3rd place: $35,000 + 90 DPC points
4th place: $25,000 + 70 DPC points
5-6th place: $15,000 + 40 DPC points
7-8th place: $10,000 + 20 DPC points