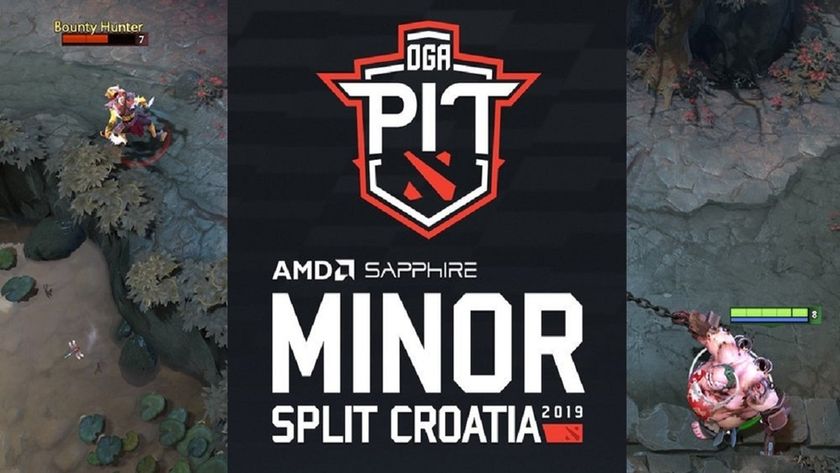 OGA Dota PIT Minor: Pre event briefing
OGA Dota PIT Minor kicks off tomorrow as eight teams battle it out for the championship title and the highly coveted MDL Disneyland Major ticket. 
The teams are starting to feel the squeeze of the 2018-2019 season winding down. Points earned are at high values and every win is one step closer to securing a ticket to Paris to claim a much bigger stake of the DPC point distribution. 
OGA Dota PIT Minor starts tomorrow, Monday, April 22nd and continues through April 28th.
This might be a Minor, but there is no doubt that Major plays will be made and all teams will be performing at maximum intensity as the eight contenders will battle it out for the lion's share of the $300,000 prize pool, 500 DPC points and the highly coveted ticket to the MDL Disneyland Paris Major.
OGA Dota PIT Minor Format:
Group Stage

Two groups of four teams each
Bo3 Round-Robin format
Playoffs

Double-Elimination
Lower Bracket Round 1-3 are Bo1. Grand Finals are Bo5.
Other games are Bo3.
OGA Dota PIT Minor Groups:
Group A:

 Ninjas in Pyjamas

 Royal Never Give Up

 Gambit Esports

 BOOM ID
Group B:

 Alliance

 EHOME

 Forward Gaming

 Majestic Esports
OGA Dota PIT Minor Group Matchups: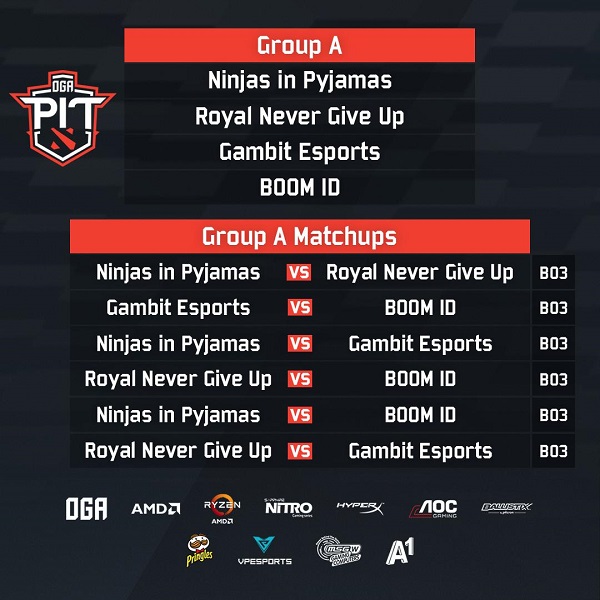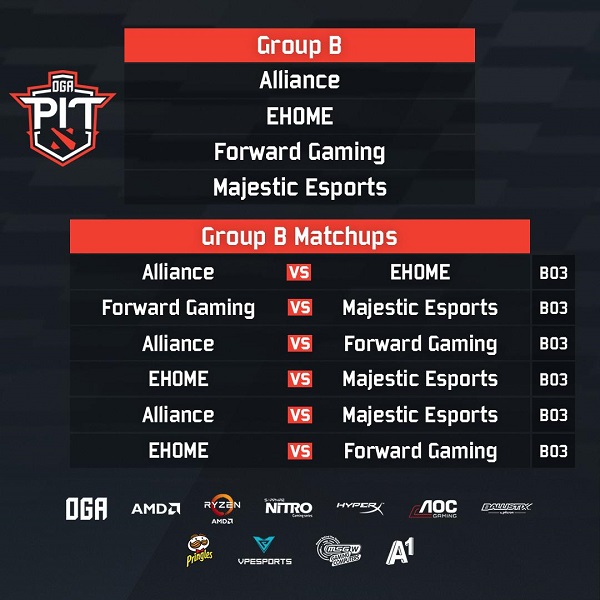 OGA Dota PIT Minor Prize Pool Distribution:

The total prize pool for the event is $300,000 split between all eight teams. In addition to the handsome financial reward, teams will be awarded DPC points as well. 
1st place: $125,000 + 120 DPC points + Spot to MDL Disneyland Major
2nd place: $65,000 + 100 DPC points
3rd place: $35,000 + 90 DPC points
4th place: $25,000 + 70 DPC points
5-6th place: $15,000 + 40 DPC points
7-8th place: $10,000 + 20 DPC points