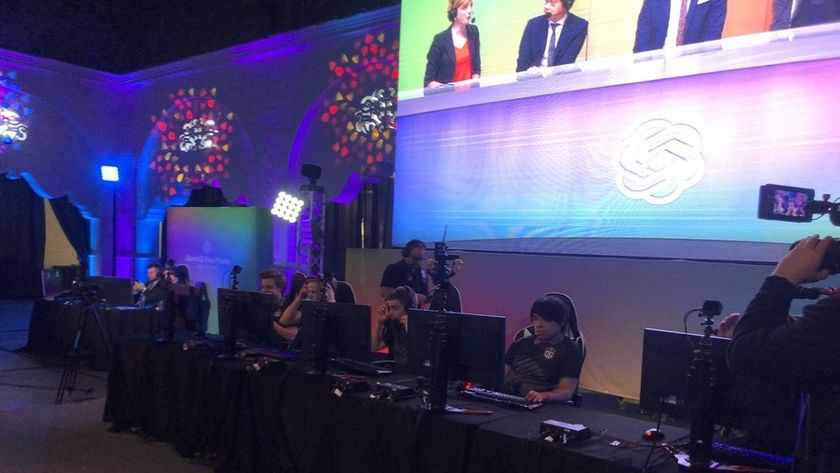 OpenAI next TI champions?
OpenAI defeated TI8 champions, OG, 2:0 in the Open AI Five Finals. 
An exclusive show match between TI8 championship team, OG and the Open AI bots team took place last night in San Francisco, California. 
The complete, and intact, OG roster was on hand to compete against the bots, which had been in training since their appearance at The International 8 when they lost both series against paiN Gaming and Big God. 
Since then OpenAI Five has been training and the payoff has been big. In a 2:0 sweep, the team took down OG with the second game being only 20 minutes long.  
Of course, OG looked like they were having fun and the series wasn't structured or played out in traditional Captains Mode format. Instead, it contained an altered rule set and hero selection as noted below:
Team compositions are limited to the following two variations:
Team sides and hero composition were decided by coin toss
No Divine Rapier, Bottle
No Scan
In the end, it was all fun and games but the indication of progress from the OpenAI 5 team is significant. But they aren't even close to done yet.
The development team revealed and then demonstrated how the bots can now become part of a human team, as one of the teammates. 
Fans can get in on the action now and sign up to compete with or against the bots too.