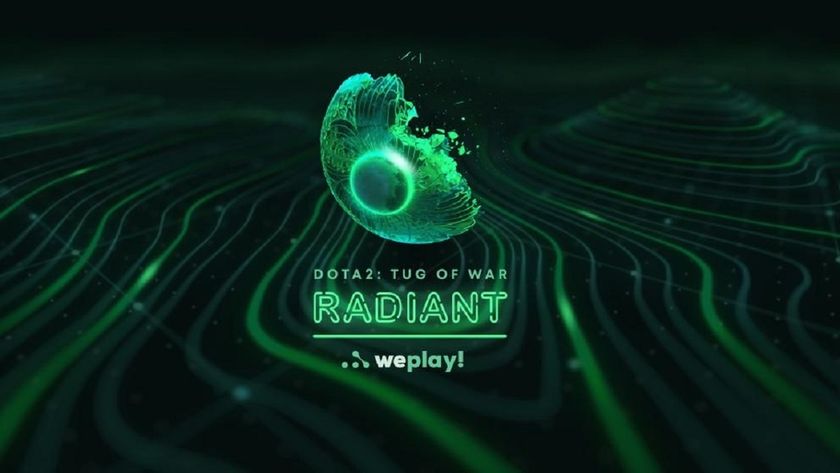 [Updated] WePlay! In hot water with the community
Tournament organizers WePlay! have set off a negative response from the community after issuing famed Russian caster CaspeRRR a DMCA. 
Update: WePlay! have issued an open letter to the community. "Your reaction served as the trigger for us to look at the situation from another angle, and we have come to the conclusions which we would like to share with you. We claim that we are not going to prohibit the streams of our content by independent streamers on their channels and we are not going to use DMCA as a tool to ban them if their streams do not have the commercial benefits and don't insult other members of the community. To prove our words, we have initiated the withdrawal of the DMCA claim against CaspeRRR asap."
WePlay! has been making positive waves in the online Dota 2 tournament circuit lately. Their Winter Madness was well received and quickly followed up with an outrageously positive production for their Valentine Madness event. 
Next up for the organizers has been their Tug-of-War event featuring 12 teams competing for the lion's share of the $50,000 prize pool. While it seemed to get off to a good start, it quickly lost their support from the community after they issued Roman Vladimirovich "CaspeRRR" Lepokhin a DMCA for streaming the event on through DotaTV and without ads or sponsors. This resulted in his account being banned from Twitch and the community engagin in an uproar to support the caster. 
The big issue here is that Valve has already addressed this, giving casters the right and permission to do such as they are the owners of the game content in DotaTV. ESL would be able to speak from experience on this topic and offer some counsel to their fellow tournament organizers. 
As fans might remember one year ago ESL received backlash from the community when they started to ban and remove any stream outside of their official broadcast. Henrik "AdmiralBulldog" Ahnberg, Peter "ppd" Dager, and Brian "BananaSlamJamma" Canavan were among those that were shut down and ESL issued a statement on their interpretation of a previous statement issued by Valve on independent streamers broadcasting games from the client.
Shortly later, Valve stepped in to clarify their stance on the debacle essentially reiterating that it will be allowed and "It'll be our judgment alone on who violates this guideline and not any other third party's."
ESL then issued an apology to fans on reddit:
Over the last few days, we were wrong in how we acted in multiple instances, and this post is to apologize to you, fans of esports and community streamers affected.
We were wrong in how we kicked off streaming on Facebook and we were wrong in handling the follow-up with the community, the communication here and the DMCAs which we have since retracted.
The introduction of Facebook as our new broadcast platform did not go as it should have. Instead of focusing on ironing out the kinks, engaging in the right kind of dialogue with you and incorporating your legitimate feedback we were busy following protocol and defending our actions. We should have simply let the community streamers do their thing while focusing on getting our end right. Regardless of having or not having the right to do so, taking down streamers that provide a good experience while we aren't is not the way to go about things.
We were in the wrong. We will learn from it and go forward.
Since the ban, Forward Gaming has released a statement that they will not compete in any WePlay! events until an apology is issued. 
WePlay! Tug-of-War is played out through tomorrow, March 2nd. The finals between Singularity and Ninjas in Pyjamas will begin today at 13:00 CET.