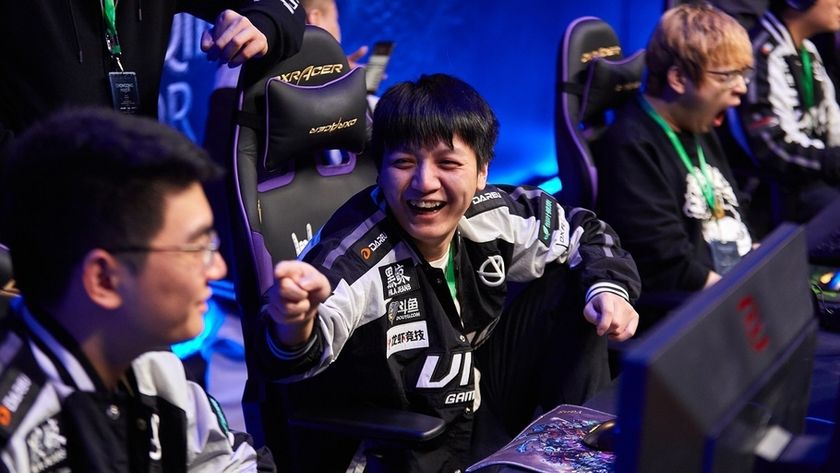 ViCi Gaming and RNG head to StarLadder ImbaTV Kiev Minor
ViCi Gaming and RNG will represent China at the StarLadder ImbaTV Kiev Minor next month. 
China was one of the two regions that were given the honor of having two spots at the StarLadder ImbaTV Kiev Minor. 
Three teams were directly invited to participate in qualifiers —Team Aster, ViCi Gaming and RNG. One team, Room 310, came in through the open qualifiers. Only two teams would survive the double elimination brackets to punch their ticket to the third DPC minor of the season. 
RNG was the first of the two Chinese teams to claim a spot. The rising stars went through the brackets undefeated, sweeping through their opponents. This will be their second appearance at a DPC Minor, their first being DreamLeague Season 10 Minor at the end of October. There, they ultimately took an impressive third-place finish.
ViCi Gaming, on the other hand, had been dropped to the lower brackets in the first round of the playoffs. It was there that they refound their form and swept through the other two remaining teams to stake their claim at the main event. ViCi Gaming. VG played with Sun "Agressif" Zheng in position 3 with Zhou "Yang" Haiyang moving into position 4 and Pan "Fade" Yi sitting out on the bench. 
This will be ViCi Gaming's third DPC event of the season, however, it is their first Minor as they had already participated in Kuala Lumpur Major and Chongqing Major. No doubt, their eyes are on the one highly coveted spot at the DreamLeague Season 11 Stockholm Major that will be awarded to the championship team. They currently sit in 8th place of the rankings with a sizeable 900 DPC points. 
The third Minor of the DPC 2018-2019 season will be held in Kiev, Ukraine March 7th to the 10th.
Eight teams will battle it out for the lion's share of the $300,000 prize pool, 500 DPC points and the highly coveted ticket to the DreamLeague Season 11 Stockholm Major.