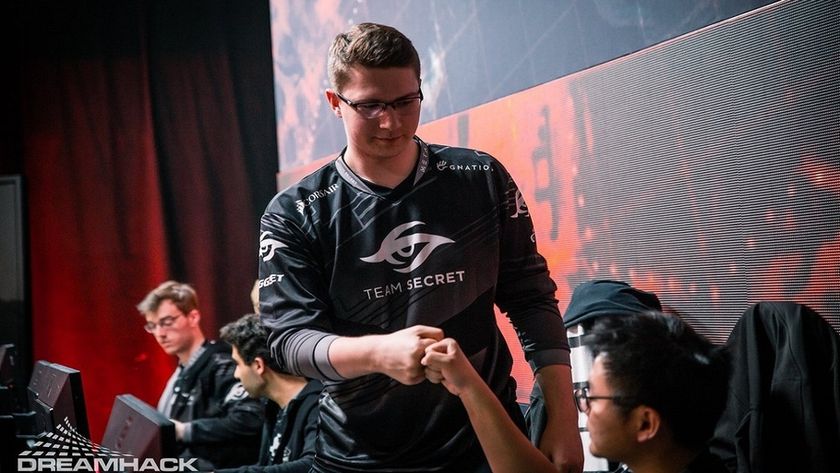 NiP and Team Secret at Major bound
Title image courtesy of DreamHack
Two teams have already punched their tickets to the DreamLeague Season 11 Stockholm Major from Europe -- only one more team to go. 
The European region was blessed with three allocation spots for the DreamLeague Season 11 Stockholm Major. So far, Team Secret and Ninjas in Pyjamas have claimed the first two spaces.
Both Secret and NiP were seeded into the upper brackets of the playoffs from Group A. That meant they were then paired up against Team Liquid and OG respectively. 
OG and NiP fought tooth and nail in the first match of the series. As leads swung back and forth between the two teams, the game was a thrilling roller coaster of an adventure lasting almost one hour before NiP was able to claim the victory. The second match was more one-sided than the previous and NiP was able to assert their dominance over the TI8 winners in a short period of time to sweep them over the lower brackets. 
It wasn't surprising to say that Team Secret was able to defeat Team Liquid. It wasn't entirely shocking that it was a 2:0 sweep. It was, however, remarkable and unexpected that they absolutely shellacked the TI7 champions. The first match took just over 30 minutes but was a 25:4 massacre. The second was equally one-sided and over in just 22 minutes. 
There is still hope for OG and Team Liquid. One more spot is up for grabs and the action will continue —and end today. 
The Stockholm Major is expected to be held from March 14-24, 2019 as the third Major of the new season.  Sixteen teams will be competing for the lion's share of the $1,000,000 prize pool and 15,000 DPC points. 
The last few days of the Major will be played at Annexet, Stockholm. Annexet has a capacity of 3,950 people and usually hosts concerts and ice hockey matches.