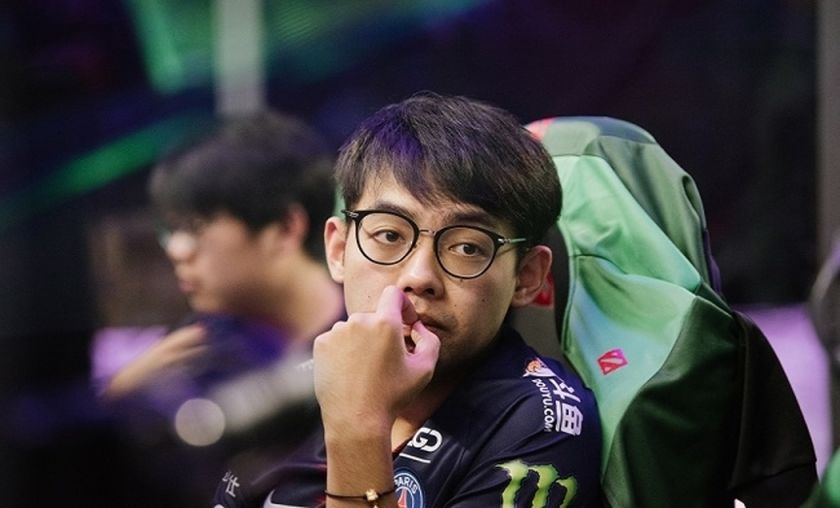 PSG.LGD and Virtus.pro eclipse the competition in Groups C and D
PSG.LGD and Virtus.pro exuded similar dominance as displayed in the prior DPC season and secured slots in the upper bracket of the main event.
As most in the community may have anticipated, there were no surprises to be found in Group C. PSG.LGD and Fnatic advanced to the upper bracket of the main event and did so with relative ease.
PSG.LGD dominated the group, not dropping a single game. The Chinese team picked 15 different heroes in their four games and appeared overly comfortable on each one. Neither Tigers or Fnatic were able to ascertain a read on their strategy or did and had zero answers for it. PSG.LGD seems poised to begin this DPC season exactly where they finished the previous.
Fnatic's group stage unfolded similarly to PSG.LGD except when playing the Chinese squad. Fnatic faced a lengthy two games against Gambit but were not in danger of dropping any game against Gambit or Tigers. Tigers were also reminded of what happens when you forget to draft with Abed's Meepo in mind; a 23-minute good game call. Tiger and Gambit will be forced to fight for their tournament lives in the devastating best of one series.
Upper Bracket
Round 1 - Best of 3
Round 2 - Best of 3
Lower Bracket
Round 1 - Best of 3
Round 2 - Best of 3
Virtus.pro had their hands full with Alliance in the first series of the day. In game one, Alliance found themselves behind early until a forceful push in the mid-game put Virtus.pro back on their heels. With Virtus.pro stuck in base, Alliance experienced not just one, but two back-breaking blunders which left the middle melee barracks with a sliver of health. Virtus.pro was able to hang onto their structure and conjure a counter push which ultimately cost Alliance the series. However, Alliance was competitive throughout the day and secured an upper bracket birth.
Virtus.pro sealed the upper bracket and top of the group against Forward Gaming who did not make it easy for them either. Virtus. Pro dropped the first game of the series but regained their composure and bounced back to steal the series. Forward Gaming had a notable group stage but fell just short of the upper bracket after dropping to Alliance in the final series of the day. Alliance put special emphasis on drafting Broodmother in today's series and at times as a first phase pick. Teams have been willing to give Alliance the hero and they seem content to continue picking it without hesitation until it becomes an instant ban.
Upper Bracket
Round 1 - Best of 3
Round 2 - Best of 3
Lower Bracket
Round 1 - Best of 3
Round 2 - Best of 3
The Kuala Lumpur Major's main event is scheduled to begin tomorrow, Sunday, November 11th at 06:00 CET with a series between Team Secret and Vici Gaming.
The Kuala Lumpur Major details:
 
Group Stage

9 to 10 November 2018
Four groups of four teams each.
Bo3 double-elimination (GSL) bracket.
Top two teams from each group advance to the Upper Bracket of Main Event.
Bottom two teams from each group advance to the Lower Bracket of Main Event.

Playoffs

The playoffs will be held from November 11 to 18.
Only the final three days will be in front of a live crowd.
Double-elimination bracket.
All games except Grand Finals and Lower Bracket Round 1 are Bo3.
Lower Bracket Round 1 are Bo1
Grand Finals is Bo5