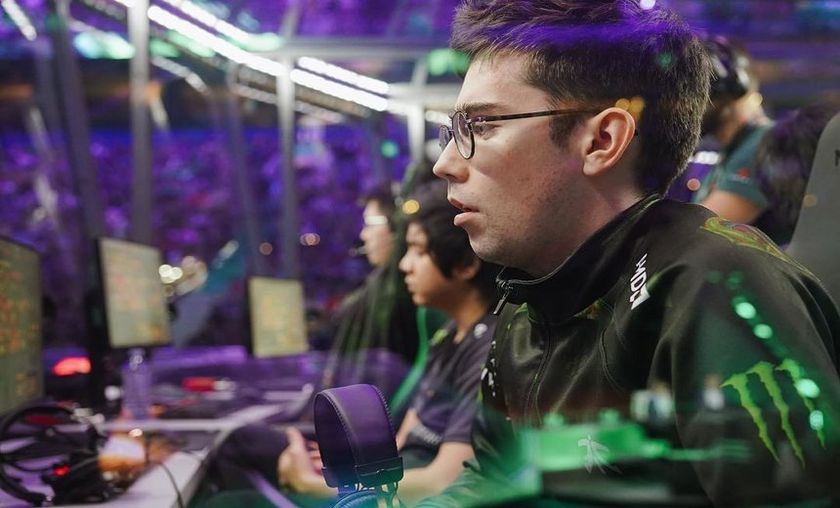 Fnatic, TNC Predator, Newbee, and VGJ.Thunder bid farewell to TI8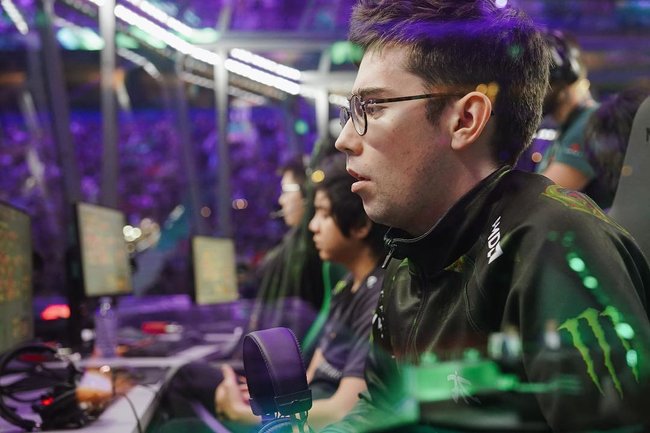 Photo courtesy of Valve
The first day of TI8's main event ended with four more teams eliminated in the brutal best-of-one matches of the lower bracket.
Best-of-ones are notorious for bringing some of the most heartwrenching defeats and victories at the International and this year was no exception. Just missing the cut for an upper bracket spot in Group A, hopes were high for fan favorites like Jacky 'EternalEnvy' Mao and Saahil 'Universe' Arora to take the best-of-one match against Team Serenity. Unfortunately, a number of continual mistakes, as well as a less than stellar laning phase led to the downfall of the storied organization and Fnatic were eliminated. Despite their elimination, Fnatic have had some decent showings outside the International, including a second place finish at the Summit 9, and another second place finish at Dreamleague Season 9. Team Serenity move on to face OpTic Gaming in the second round of the lower bracket.

Alongisde Fnatic, Filipino squad TNC Predator fell to their SEA brethren Mineski. During the contest, TNC seemed to be in firm control most of the time, although Mineski continued to weather the storm, stalling the game in hopes of Yee Fung 'Mushi' Chai's Spectre to come online. Despite being down by more than 10 kills and a number of objectives, it was a timely double damage rune and a masterful flank by Kam 'Nana' Boon Seng's Shadow Fiend that ultimately spelled disaster for the Filipino squad, and another fight shortly after gave Mineski the comeback victory. Despite the loss, TNC's Timothy 'TIMS' Randrup's Earth Spirit and Armel 'Armel' Paul Tabios' Tiny must be commended. Mineski move on to face Virtus.Pro tomorrow.
Unfortunately, veteran squad Newbee was third to fall, unable to repeat their performance from last year's TI where they finished second. Going into their elimination match, Newbee had had a great season, finshing seventh overall in the DPC Rankings, which included a Minor title at ESL Genting 2018. In comparison, their adversaries, the nascent Winstrike squad were the clear underdogs having only been formed in June just two months prior to TI8. The best-of-ones, however, are unforgiving and despite being one of the closest contests on the first day of the main event, Newbee eventually were defeated.
The last best-of-one match saw a Chinese teamkill, as Vici Gaming took out Vici Gaming Thunder. Like Newbee, VG had a relatively successful season going into TI8, finishing sixth overall in the DPC rankings, including a second place finish at ESL One Katowice 2018. As many of the commentators and analysts stated, however, the International is another beast altogether and the elimination matches in the lower bracket truly showed that. Both teams drafted relatively well with great control and potential for teamfighting. But as the game went on and VGJ.Thunder began to lose more ground, it fell to Liu 'Sylar' Jiajun to carry the team on his Terrorblade. It was VG's counterplay through Lu 'Fenrir' Chao's Silencer, great itemization on Zhang 'Paparazi' Chengjun's Arc Warden, and some insane LANMSLAMMAJAMMA's from Zhang 'LaNm' Zhicheng's Earthshaker, however, that sealed VGJ.Thunder's fate.
While six teams are now gone from this year's International, 12 remain as they continue to fight for the Aegis. Day 2 of the main event begins tomorrow at 19:00 CEST, with the rest of the upper and lower bracket matches.
Upper Bracket
Round 3 - Best of 3
Round 4 - Best of 3
Lower Bracket
Final
The International 2018 Format:
Main Event - August 20th - August 25th, 2018

Sixteen teams play in a double-elimination format over six days

Eight teams begin in the Upper Bracket, eight in the Lower Bracket
First Lower Bracket round is Bo1, Grand Finals are Bo5, all others rounds are Bo3
The International 2018
The International 2018 is set to begin on August 15 and scheduled to run through August 25. For the first time ever, The International will be held in Vancouver, Canada with a total of 18 teams competing. Currently, the prize pool is over a staggering $24 million with just two days left until the big event.