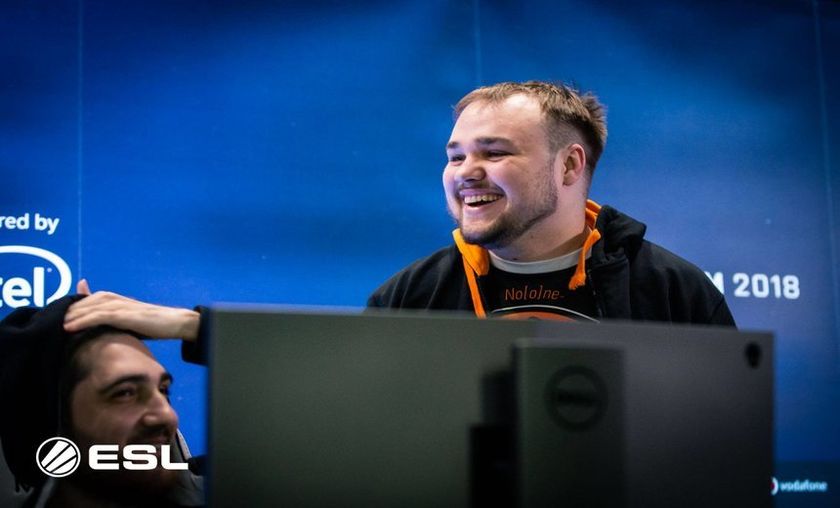 Virtus.pro and OpTic Gaming headed to the finals at ESL One Birmingham Major

photo courtesy of ESL One
On the penultimate day of ESL One Birmingham Major, Virtus.pro continued their clean streak against paiN Gaming, while OpTic Gaming denied Fnatic their chance at a direct invite to TI8.
Brazilian underdogs, paiN Gaming have had a heroic run at the Major thus far. With an upset in group stage knocking out powerhouse and crowd favorites Team Liquid, and likewise, a dominant performance against Mineski in the quarterfinals, paiN Gaming was in prime form going into the semi-finals. However, CIS Titan Virtus.pro, who hadn't dropped a single game thus far, finally stopped the Brazilians in their tracks.
VP pulled no punches in the first game, and turned up the aggression right from the onset, going up five kills uncontested in the first few minutes—Vladimir 'RodjER' Nikogosyan's rotations on his Clockwork proved absolutely deadly. Despite the lead, paiN Gaming was unafraid to fight, and clashed with the VP squad time and time again. However, with such a dominant start in the lanes, paiN's gusto for a brawl failed to pay off, as they hemorrhaged heroes and gold in every fight. Firmly in control, VP closed out the first game in just under 30 minutes. PaiN showed relative signs of life in the second game. With a better start in the early game, paiN were in a better position transitioning to the midgame. The Brazilians even had a good opportunity for a potential swing at one fight.
VP, however, gave no quarter, and despite paiN's efforts, the CIS squad remained firmly in control for most of the game. PaiN had their hopes pinned on William 'hFn' Medeiros' Medusa, but VP took advantage of the Brazilians' slow draft and simply choked them out of the map, hemming paiN Gaming in their base. VP's map control, and as a result, clear farm advantage allowed them to steamroll through paiN's objectives and lineup, closing out the second game in just under 40 minutes. PaiN Gaming move on to the third place decider match, while VP move on to the Grand Finals, and a guaranteed top two finish.
Despite their hopes of a direct invite to TI8 with this one win, Fnatic was unfortunately denied by OpTic Gaming in a polarized 2-1 series. In game one, OpTic dominated Fnatic. While the game remained relatively passive for the first few minutes, and Fnatic had spurts of aggression, it was clear the North Americans were in control. With OpTic in the driver's seat as the game transitioned into the midgame, Fnatic tried to force a number of engagements hoping to swing the momentum in their favor, but they met with little success. As Fnatic failed to find their engagement, their cores fell further and further behind, leaving OpTic to take control of map with relative ease. With aegis in hand at around 23, OpTic finished the game off a few minutes after, leaving the Fnatic squad scratching their heads as they headed to the drawing board. Game two, however, was a different story as Fnatic bounced back in extreme fashion, finding the answer they needed to OpTic in Saahil 'Universe' Arora's Nightstalker and Abed 'Abed' Yosup's Kunkka, denying OpTic all but one kill.
With two polarizing games, the final match seemed to strike a balance  between the two previous. Pinning their hopes on Abed's Kunkka once more, Fnatic prioritized his farm, which left Neta '33' Shapira a dream lane for his Lycan. Early on, Fnatic showed good signs for a transition into the midgame, gaining a good lead in kills. OpTic, however, concerned themselves more with objectives, and took down all but one of Fnatic's tier two towers just past 15 minutes via the immense lead that 33 had gained. With so many objectives taken, OpTic put Fnatic on their backfoot, forcing them to play defensive and stall, hoping for Jacky 'EternalEnvy' Mao's Spectre to come online. OpTic, however, never gave Fnatic the chance, and with measured, and calculated play around Spectre's haunt, closed out the game in just under 40 minutes.
OpTic Gaming moves on to face Virtus.pro tomorrow in the Finals while Fnatic faces paiN Gaming in the third place decider. The third place decider is set to start at 12:00 PM CEST while the Finals follow shortly after at 4:00 PM CEST.
Round 2 - Best of 3
Round 3 - Best of 5