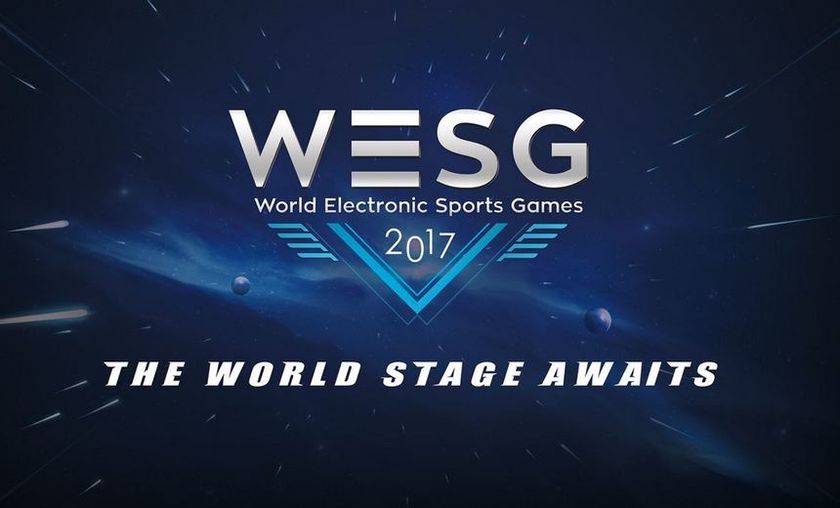 WESG APAC regional qualifiers LAN Finals dates and location are set
With the WESG 2017 European LAN finals wrapped up last month in Barcelona, Spain, the next stop is in the idyllic Jiaozhou city of Shandong Province, China where the APAC qualifiers LAN finals will be held January 11-14.
Alisports and the Jiaozhou government held a joint press conference last week to announce the strategic cooperation between them for the WESG 2017 APAC qualifiers LAN Finals. They made public that the event will take place January 11-14 and that the Jiaozhou City Hall will develop special infrastructure for the event.
According to the Jiaozhou Vice Mayor, Gao Yan, the government will build special venues for WESG to greet the contestants, and along with Alisports, the two sides will "cooperate in other areas, including training, event hosting and e-sport industry park."
Over 250 players will be present at the beginning of 2018 in Jiaozhou to fight across four game titles for a spot in the WESG Global Grand Finals. Twenty teams from Dota 2, twenty from CS:GO along with twenty contestants from Starcraft II and Hearthstone made the cut via national and sub-regional brackets for these APAC qualifiers LAN finals. Women qualifiers in HS and CS:GO are also added to these and played separately with the main intent of promoting a healthy development of women's competition in esports.
Top eight teams and players in each game title will qualify via APAC LAN finals for the WESG Global Grand Finals and top three CS:GO women teams and top three HS women players will also get to play on the big stage this upcoming spring.
For the Dota 2 competition, the APAC LAN finals dates are close to the Galaxy Battles: Emerging Worlds Major and to the Southeast Asian closed qualifiers for the SL i-League Invitational Season 4 Minor. TNC, for instance, the 2016-2017 WESG defending Champions already qualified for the APAC LAN finals, however, they are also confirmed for the Galaxy Battles Major which starts in Philippines one day after the WESG APAC finals. Whether they forfeit their spot in the Pro Circuit Major for WESG APAC finals, it remains to be seen. Stay tuned for latest updates and check our WESG 2017 tournament hub for more info.