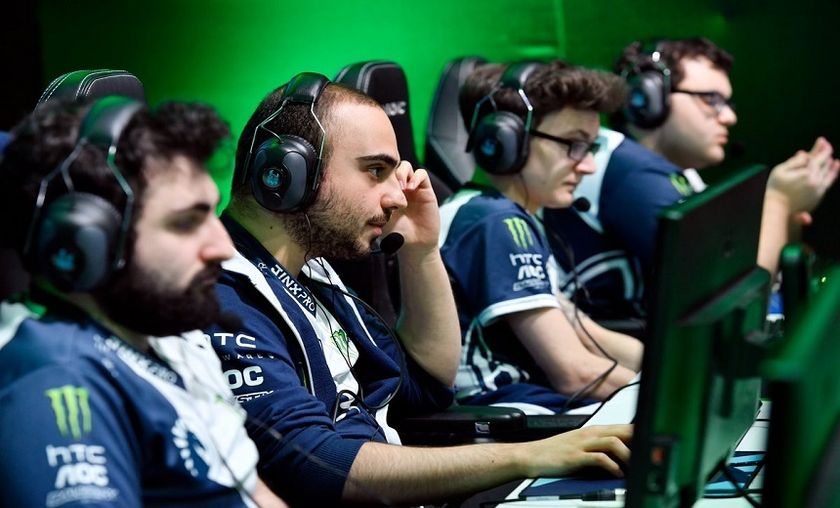 Team Liquid added to the star studded lineup for DreamLeague Season 8 Major

Photo courtesy of DotaPit
DreamLeague Season 8 Major continues to deliver a solid Grade A lineup as Team Liquid have become the second EU/CIS team to qualify. 
A major wouldn't seem complete without an appearance by the European Juggernauts - Team Liquid. The TI7 champions rolled into the new Pro Circuit 2017-2018 season as the team to beat and they have certainly earned such a reputation, continuing to maintain a tight grip on the competitive scene. The team has earned TI8 qualifying points in all three of the events they have appeared in so far - gathering a total of 1350 or 450 per player.
In the EU/CIS DreamLeague Season 8 regional qualifier, Team Secret took the top place with an 11:3 score, Team Liquid right behind them with 9:3 record so far with one series left to complete. Two more teams will earn their spot, at least one will be from the CIS region.
The league is still in progress until November 16th with a total of 4 more series left to be completed. Virtus.Pro and Na'Vi are both primed as next in line. OG have an uphill battle ahead but are not completely out of the running. Vega Squadron, Team Empire, and MidorFeed have already been eliminated.
Team
M
W
D
L
P

7
4
3
0
0

7
3
4
0
0

7
4
2
1
0

7
2
4
1
0

7
2
3
2
0

7
0
4
3
0

7
0
3
4
0

7
1
1
5
0
Matches and results
DreamLeague Season 8 Major
DreamLeague Season 8 Major is set to take place at DreamHack Winter in Jönköping, Sweden December 1-4th. Eight teams will be competing for the lion's share of the $1,000,000 and 1500 qualifying points pool.
DreamLeague Season 8 Major teams:

Team Secret

Team Liquid

Newbee

Evil Geniuses

Infamous
CIS/EU - TBD
CIS/EU - TBD
SEA- TBD
DreamLeague Season 8 Major prize pool and Dota Circuit Points (DCP) distribution:
1st place: $500,000 +  750 DCP  
2nd place: $200,000 + 450 DCP
3rd place: $100,000 + 225 DCP
4th place: $70,000 + 75 DCP
5th-6th place: $45,000           
7th-8th place: $20,000