OG headline Summit 8 Minor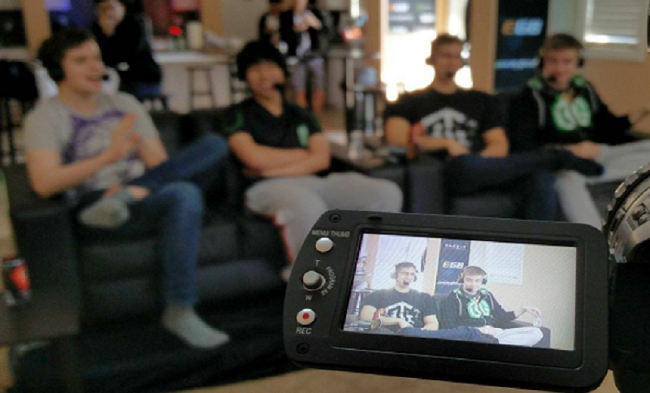 Photo courtesy of OG instagram
OG have received the only direct invite to the Summit 8 Minor next month.
The always hyped house-based LAN tournament has been a constant fixture and favorite of fans and players alike since the first version back in 2014. The eighth iteration will make history in December after obtaining Minor status for the new Pro Circuit Major/Minor season. This means that teams will be competing for TI8 qualifying points and a $300,000 prize pool - increased from last season's $100,000 reward.
Only one team has been bestowed the honor of a direct invitation - OG. The European team was noticeably absent from the event and casting couch last season, but marks their return as the team's second appearance in the Pro Circuit.
For Summit 7 Virtus.Pro had defended their title with pizzazz as they barrelled through the event without repeating a single hero selection until the fifth game of the Grand Finals. The challenge they had set for themselves had come on the heels of public backlash and negativity about the CIS team's limited drafting and strategic plans. The team quickly silenced their critics and then continued to impress through the rest of the year with a knockout season ending with a 5-6th place finish at TI7.
Due to some miscommunications between BTS and Virtus.Pro staff, the team was not directly invited back to defend their title. Instead, the CIS team will participate via the regional qualifiers and aim to repeat a stellar performance and look to claim a hat-trick, securing their third championship title from the series.
Competition for the six regions will kick off November 4th with open qualifiers., followed quickly by the regionals.
The Summit 8:
Place: The Summit House, Los Angeles, California
Dates: December 13-17th
Prize Pool: $300,000
Qualifiying Points: 1300
The Summit 8 teams:
Direct Invite -
OG
Winner of Kings Cup -
 Optic Gaming
Winner of NA qualifiers - TBD
Winner of SA qualifiers - TBD
Winner of EU qualifiers - TBD
Winner of CIS qualifiers - TBD
Winner of SEA qualifiers - TBD
Winner for CN qualifiers - TBD