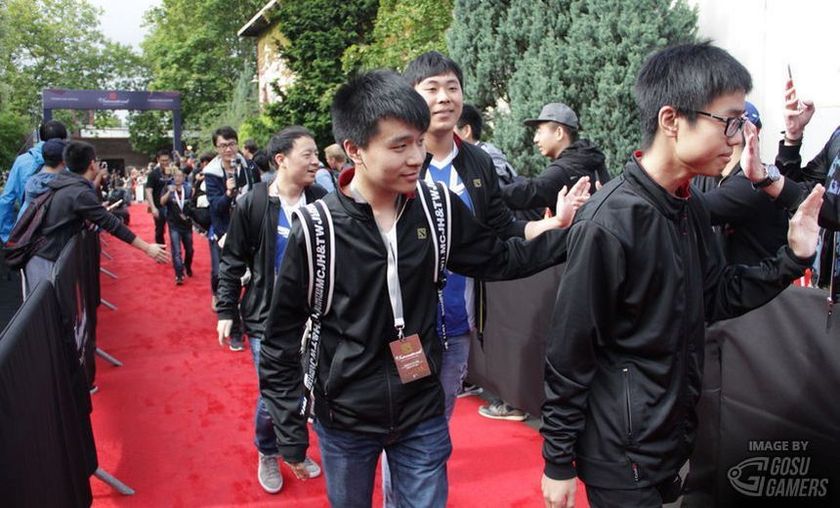 [Report] ACE bans former Wings players from competing in China
A new drama is bubbling in China and it involves ACE, the former Wings players and some of the most powerful Chinese organizations.
According to a few weibo posts, ACE has decided to issue a lifetime ban to the former Wings players, aimed at preventing them from competing in any competitions except Valve's Majors and International, as well as banning any organization or club in China from signing any of these players. The severe action was taken as a reaction to players' decision to leave the Wings Gaming organization while still under contract.
The five Wings players decided to leave the organization just before the Kiev Major, citing a lack of communication with their owner, unpaid salaries for over three months and a 30% cut being taken from their TI6 winnings.
According to Chu 'shadow' Zeyu's weibo post from today, the five players knew from the very beginning that this might be exactly the outcome of their decision to leave Wings and create Team Random. "When the 5 of us decided to start Team Random, we collectively agreed that we will accept any consequences including a ban" he says in his weibo post from today.
However, when things got real, the five split up and tried to save their own skins. And this is where another layer of drama begins. According to the same Chu 'shadow' Zeyu post, Zhang 'y/Innocence' Yiping and Zhang 'Faith_bian' Ruida tried after the Kiev Major to go back to their Wings boss and settle some sort of agreement for themselves, despite previously agreeing that they would not cooperate with Wing's owner again. The offer was that the two would be allowed to move or even be transferred to EHOME during the shuffle period. In his post, Shadow points at his former teammates and accuses Y and Faith_bian of trying to dodge the ACE punishment by "throwing ice, shadow, and blink under the bus".
To back up Shadow's words, Li 'iceice' Peng posted on his weibo account an email supposedly sent by Y to ACE. The email generally apologizes for their (Y and Faith_bian) hasty decision to leave Wings, saying they were pressured by the lack of communication from the organization. Y also expressed remorse and claimed that himself and Faith_bian wanted to settle with Wing's owner, but Iceice, Shadow, and Blink refused. Further, in the same email, Y states that he and Faith_bian decided to leave Team Random right after the Kiev Major. This certainly gives the impression that the solidarity agreed upon prior to their leaving Wings may not have lasted, although details are still emerging.
The bottom line of all this is that ACE, which is a structural organization that governs and regulates the entire professional Dota 2 scene in China, decided to forbid any team from ever signing any of the five former Wings players, and lifetime banned the players themselves from competing in any Dota 2 tournaments except Valve sponsored ones. Iceice's weibo post quoting Y alleges that two of the biggest organization in China, LGD and IG , who are deeply involved with ACE, are behind this decision.  
For those that might not be au fiat with the Chinese scene, ACE was formed back in 2011 to serve as a player's union with the initiative coming from the IG, DK, LGD, and Tongfu managers. Since then, the organisation has been run by IG and LGD for the most part.
Shadow, Iceice, Blink, Faith_bian and Y were not part of the ACE union for a long time, despite the three of them playing together even before joining the Wings organization. At the beginning of their existence as Wings they were rather forced to join the "syndicate" in order to be allowed to play Chinese qualifiers for any tournament. Although they never wanted to join ACE in the first place, the five players' goal at the start of their journey with Wings Gaming was to get to The International 6 and that's why they became ACE members.
Now, all five of them are facing a possible career-ending punishment and, unless ACE changes their mind, the only possible option for any of them to continue playing would be moving out of China, which might not be as easy as it sounds.
Click here for results, VODs and all the other information