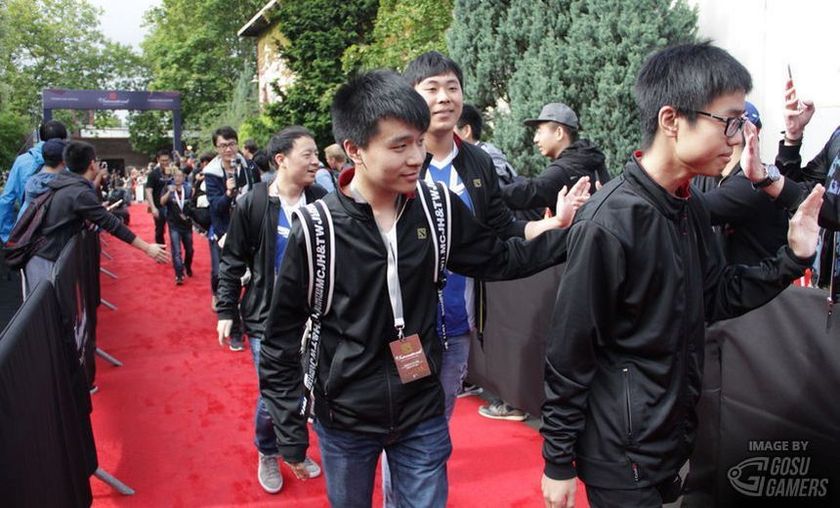 The five Wings Gaming players have left the organization
After a long series of disagreements, the entire team has decided to part ways with the organization but will continue to play together under the Team Random name tag.
Although the official announcement is yet to be issued, Valve confirmed all the rumors regarding the five players of Wings Gaming departing from the organization. In the latest Dota 2 update from last night, Wings Gaming had already been renamed in the Kiev Major Battle Pass to Team Random.
A lot of rumors regarding the Wings Gaming managerial troubles have surfaced on reddit over the last couple of weeks. Sources close to the players are talking about financial decisions as the main factor of the players' departure from the organization. Wings Gaming is alleged to have claimed 30% of the team winnings from The International 6. Wings took home the Aegis of the Immortals last year, and along with the trophy they won the biggest cash prize in Dota 2 history: $9,139,002.
According to unconfirmed reports, the Wings Gaming owner has since invested $3,000,000 in a League of Legends team but with no significant results from the squad. On top of all that, according to the Chinese social network Weibo, the five Dota 2 players haven't received their salaries for the last two months and were kicked from the organization's gaming house a few days ago.  An official announcement from the five players is expected to be released later today, so stay tuned for updates. 
Team Random roster:
Chu 'shadow' Zeyu

Zhou 'bLink' Yang

Zhang 'Faith_bian' Ruida

Zhang 'y'Innocence`' Yiping

Li 'iceice' Peng