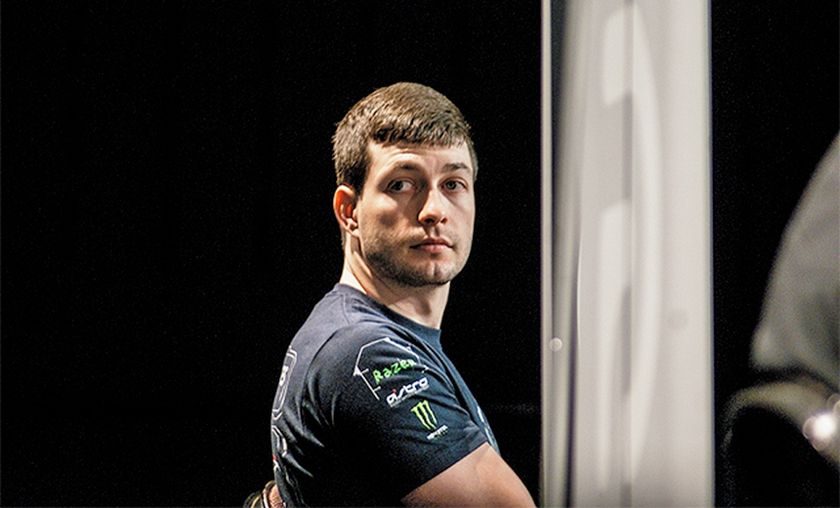 Fear and Zai released from Evil Geniuses

image source
Clinton 'Fear' Loomis and Evil Geniuses part ways as the "Old Man" has been dropped from the roster along with Ludwig 'zai' Wåhlberg.
Without any clear comment as of yet from either Evil Geniuses or himself, it is not certain if Clinton 'Fear' Loomis's release means that he is indeed retiring or he is just planning for something new. Fear was part of EG since the team's incarnation back in 2011, and was benched only in 2014, when he had to undergo an arm surgery that kept him away from actively playing during The International 4. Even so, Fear stayed by his colleagues' side back then, acting more of a coach for the team.
Although "retirement" was a very possible scenario for Fear after his arm injury, he came back stronger in 2015, winning the International 5. This year, Fear took himself and the team really close to the yet to be achieved dream of winning two Internationals, placing third in Seattle. However, once the shuffle started, rumors had it that Fear will retire.
A week ago Fear tweeted "looking for carry players", a message that can be read many ways, but without any clarifications coming out from him or the boys in blue, no conclusions can be drawn. All that is known for now is that on the Majors Registrations List, Clinton 'Fear' Loomis lists with the "removed from the team" tag.
Evil Geniuses current roster:
Syed Sumail 'SumaiL' Hassan

Saahil 'UNiVeRsE' Arora|

Peter 'ppd' Dager
empty
empty