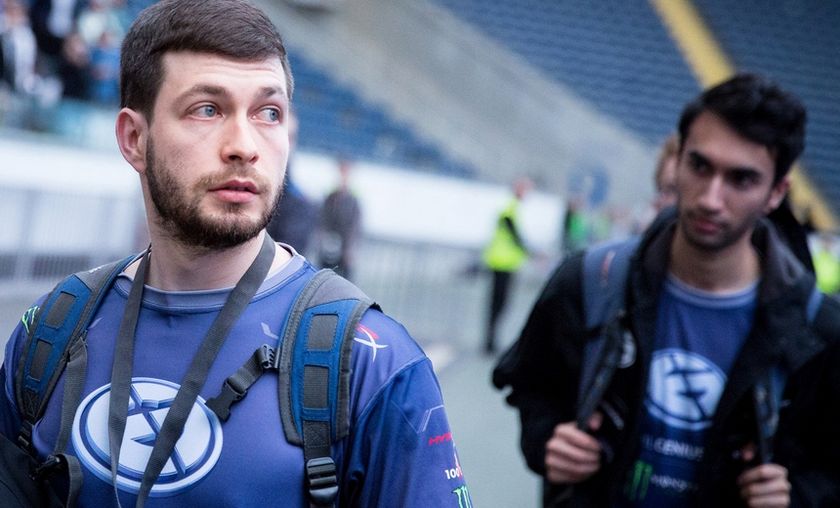 Evil Geniuses confirmed for the WePlay League Season 3 LAN playoffs
The first team to receive and accept the direct invite for the LAN finals of WePlay Season 3 is Evil Geniuses. At the same time the organisers announced a slight change for initial dates of the event.
To avoid schedule conflicts with other big tournaments, WePlay League Season 3 LAN finals were moved one week ahead and will now take place between April 28th and 1st of May at the International Exhibition Center in Kiev, Ukraine.
Four qualified teams will join another four directly invited teams to battle in a double elimination bracket, best-of-three games with best-of-five grand finals. For now only Evil Geniuses are officially announced with the promise that one of the top Chinese teams will be heading to Kiev at the end of April. There is also a high chance that one of the previous Champions of the WePlay League will receive an invite. Alliance were the Season 1 Champions while Na'Vi finished first at the second Season.  
To celebrate the first LAN edition of WePlay, the organisers have increased the prize pool to almost 10 times the $25,000 - which was the prize pool for the second season - now we have a $200,000 prize pool and it can be increased via an in-game Dota.tv ticket and cosmetic sets.
Four cosmetic sets were created exclusively for WePlay Season 3; Magnus, Huskar, Riki and Sand King and 10% of the proceeds of each sale contributes to the tournament prize pool.
WePlay League Season 3 prize pool distribution:
1st: $100 000 + 30% of Dota 2 store sales share
2nd: $40 000 + 20% of sales share
3rd: $22 000 + 15% of sales share
4th: $12 000 + 10% of sales share
5/6th: $8 000 + 7.5% of sales share
7/8th: $5 000 + 5% of sales share