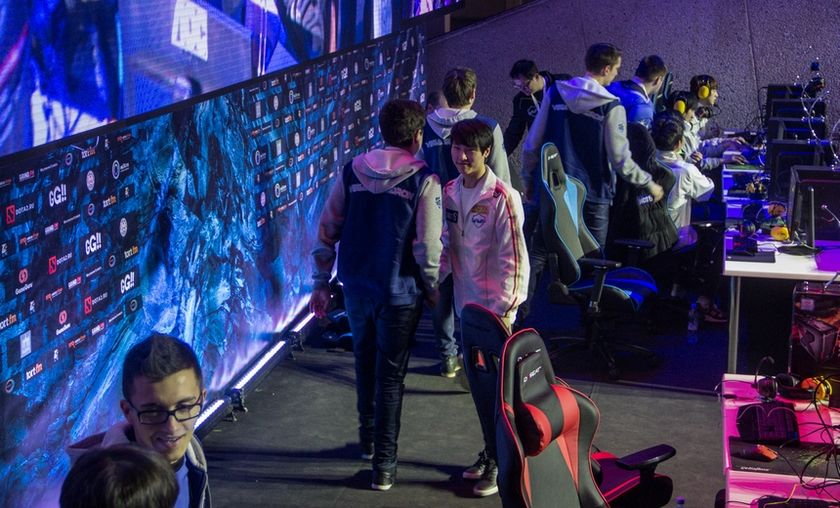 MVP.Phoenix eliminated in the first day of GeC Dreamhack Moscow LAN finals
In front of a packed VDNH venue, here in Moscow, Vega Squadron revenged their loss in the group stage in front of MVP.Phoenix and eliminated the koreans from the tournament.
After a shaky start at the Global eSports Cup studio LAN playoffs, MVP.Phoenix took a crucial victory in front of Vega Squadron that qualified them for the Dreamhack Moscow LAN finals, leaving NLG behind.
In the first day of DH Moscow both teams met again, this time in the first lower bracket match of the tournament. Both parties faced elimination but Vega Squadron composed themselves in front of their fans in Moscow and took down MVP in a convincing manner.
It seems that  Dooyoung "Dubu" Kim's drafting tactic with "we will focus on our thing, our play style and our teamwork regardless of who we face" didn't work as well as he hoped. The Koreans carelessly let Vega draft some of the most efficient and feared heroes for Andrey "Mag" Chipenko, Darkseer and Beast Master along with almost immortal  carries for Pavel "9pashaebash" Khvastunov, Wraith King in game one  and Juggernaut for the second match. And these picks enabled the Russians to absolutely steamroll their opponents in both games.
Now Vega will have to wait for their next lower bracket opponent which will be decided by the upper bracket matchup between 4Clover & Lepricon and Team Empire.
Day two at Global eSports Cup - Dreamhack Moscow Finals will start with the best-of- three Vega Squadron vs TBD and will continue with the best-of-five grand final. If you missed the live action at the VDNH venue, tomorrow is the last chance to come and greet your favorites.