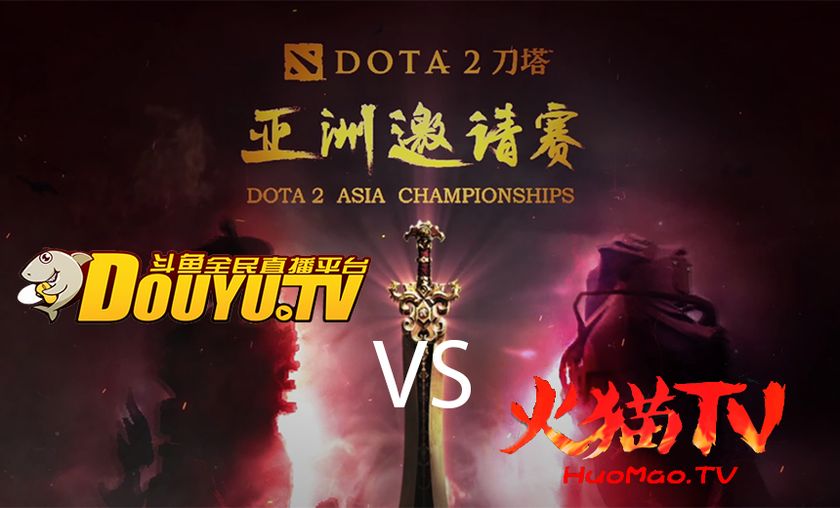 Streaming sites conflict over DAC coverage
Chinese streaming sites, DouyuTV and HuomaoTV are in conflict over the rights to cover the Dota2 Asia Championships. So far, HuomaoTv has implied legal action against DouyuTv if they do not stop their coverage of the DAC.
Stormclouds are gathering as HuomaoTv and DouyuTv are gearing up for battle. The two leading eSports streaming platforms in China seem to be in a tussle over the streaming rights of DAC. In one corner, there is HuomaoTv who have an agreement with Perfect World on the rights to broadcast the Dota2 Asia Championships. In the other corner is DouyuTv, whose streaming of DAC has provoked HuomaoTv's lawyer to write an official letter of complaint regarding their appearantly illegal streaming of the DAC.
In the official letter of compliant addressed towards DouyuTv, HuomaoTv accused them of illegally streaming their content, hence stealing from them and also spreading false rumors that DouyuTv is officially partnered with PerfectWorld to cover the DAC. It seems that if neither negotiations nor the requested change takes place, HuomaoTv will not hesistate to take legal action against DouyuTv. The letter was posted on HuomaoTv's weibo and can be read here.
Given the fierce competition in the eSports streaming market in China, it is not suprizing that HuomaoTv has taken a heavy handed approroach to gain an advantage over one of their main competitors DouyuTv. Regarding this issue, neither Perfect World nor DouyuTv has released a statement as of writing of this article.
Source: Kotaku, Huomao's Weibo, Sina
Douyu logo and DAC logo from tatazu.com, Dota2.com.cn
---
More content on GosuGamers