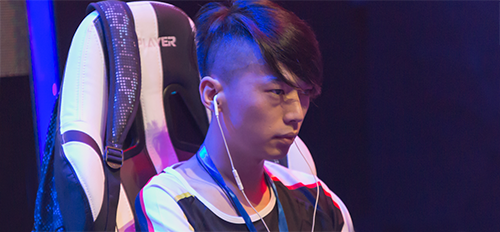 NewBee takes down Cloud9 in straight games to win WCA 2014
Using their WB advantage, the TI4 champions NewBee managed to dominate Cloud9 in the 3-0 Grand Final of World Cyber Arena. With their victory, they have earned the $325,000 first place prize, while C9 will have to settle for $89,400.

The World Cyber Arena 2014 tournament has reached its conclusion, after four days of gameplay. The Grand Final between NewBee and Cloud9 completed one of the most troubled LAN events in the history of competitive DotA2, plagued by technical issues that truly harmed its credibility. In the end, it is NewBee that earned the gold, after a ~2 hour best-of-five Grand Final earlier today.
Upper Bracket
Round 2 - Best of 3
Round 3 - Best of 3
Lower Bracket
Final
NewBee reached the Grand Finals after their victory in the last battle of the tournament's Upper Bracket against ViCi Gaming yesterday. On the other hand, Cloud9 had to go through three very difficult matches to secure their spot, taking down MuShi's Team Malaysia, ViCi Gaming and Alliance consecutively. Nevertheless, the tournament rules offered a WB advantage to NewBee, and the Chinese used it well.
---
Game One 
Bans
* This player was a stand-in for this match
Cloud9 opted for a very aggressive lineup with Brewmaster, Razor and Nature's Prophet as their cores, aiming to shut down Hao's Spectre during the early stages of the game. While NewBee's rotations were successful a couple of times, Cloud9 seemed to control the map for the most of the match's duration. However, despite being behind by huge amounts of gold and experience, the Chinese squad managed to stage the comeback using the unquestionable power of the Radiance Spectre. Since the Ravage - Chain Frost - Exorcism trio made it very difficult for C9 to go high-ground and seal the deal, Hao found the time to get very strong, eventually carrying his team to victory in the 60th minute mark.
Game Two 
Bans
* This player was a stand-in for this match
Seeing the power of Spectre during the first game of the series, Cloud9 decided to use the pick themselves in the second encounter (along with a controversial Dazzle). It seems that NewBee's players were well-prepared for the pick, selecting Lifestealer, Bristleback and Death Prophet as their cores. The TI4 champions looked very strong from the getgo, getting kill after kill during the laning phase. Cloud9's only chance of fighting back came with EternalEnvy's Radiance, but the item did not have the impact they hoped for. Building a steady gold and experience advantage while holding the control of the map, NewBee slowly but surely marched to victory, ending the game and the tournament a little over 40 minutes into the game.