TI4: iG and Na'Vi eliminated, Techies stars in all-star showmatch


Day 2 of The International Dota 2 Championships 2014 has ended with two more teams bowing out of the competition. Intensified match-ups, heartbreaks, and fun-filled all-star showdown was the quota of the day.
The International 2014 has run its course halfway through the event with two more teams being eliminated from the mega $10 million event. Former champions, Natus Vincere and Invictus Gaming were the first casualties, as they were unable to cement their place further into the competition.
Three times finalist, Na'Vi, lost against a confident Cloud9 whilst Invictus Gaming were surprisingly eliminated by LGD, an ending many didn't forsee. Both the games went on to a full three game thriller, where both sides put forth an amazing show and guranteed us with a piece of action packed performances.
Find the video recap of the day here:
Upper Bracket
Round 1 - Best of 3
Round 2 - Best of 3
Lower Bracket
Final
With their respective wins, C9 and LGD, both went on to face Vici Gaming and Team DK in the next round respectively. Falling short on time, only 1/3 games were played and both teams ended up playing one game each in their respective best-of-three series.
As anticipated, VG secured a victory in the first game against C9 to take lead, and needs only one more game to ensure their survival. The surprise package of the day, however, was LGD Gaming that has been performing admirably throughout the tournament. Yao and company won their first game in the best-of-three series against the Chinese dream team DK, who rather looked clueless in their first game. LGD are one game away from proceeding to the next round, whilst the tournament favourites DK are one step away from elimination.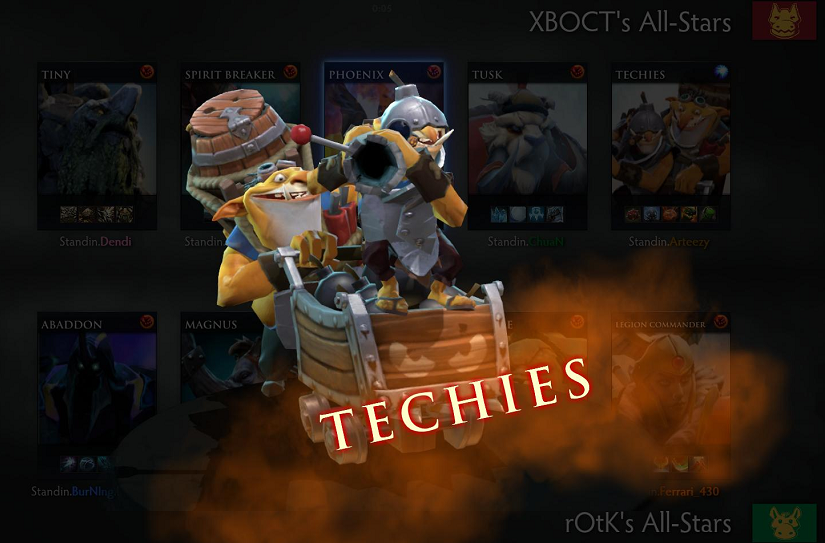 That being said, the highlight of the day was the light-hearted yet extremely entertaining all-star showmatch between Team XBOCT and ROTK. Even more exciting was the arrival of Techies; the most beloved and hated hero in the entire game. The hero was played by EG's Arteezy and the game was certainly fun to watch with self-explosions and mines all around.
---

Highlight clips are aviailable on our YouTube channel. You can also visit our wiki page for more information on The International 4.