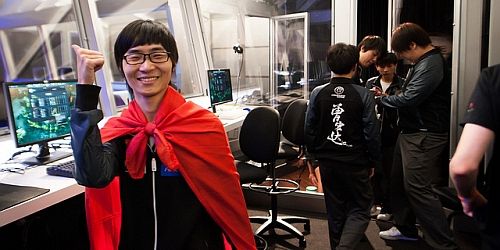 Zhou retires as a Dota 2 player
Long time Dota 2 superstar and part of the five Invictus Gaming squad to be crowned the champion of The International, Yao 'Zhou' Chen from Tongfu tweeted that he will be retiring as a player to concentrate on either being a coach or a commentator.
Chen had previously announced that he may retire from the competitive scene if he could not adjust to the current meta-game on the 22nd of December, fresh off his team's 0-3 loss to LGD.cn in the quarter-finals of WPC-ACE League.
The full translation of the tweet made today is translated by Dotaland.net.
 
"I've retired"

This is my own decision, thank you to those friends who have supported me, I hope you all will not be sad. In the future I will continue being active in the scene, as a commentator or coach. I remember my earliest days playing professionally, at that time I did not understand what esports really was, and hadn't realized that money could be made in this way, that it could be a line of work. It was purely because of my own passions and interest that I played this game.

That earliest generation of players probably all had similar attitudes, back then we were all still young, we danced with our youthfulness to the melodies of our own esports journeys. We fought for our own dreams!

I…….. couldn't stop myself at all, no matter if it was my parents or teachers words, nothing could make me turn back, prevent me from continuing on step by step towards my own dreams.

All these years, against the pressures of family, criticism online, I achieved one after another world title, my dreams and my glories hit their peak! Here I want to thank each and every one of my teammates, it was you guys that allowed me to achieve these heights, thank you to my managers/bosses and fans for their support and belief in me, these things allowed me to have the motivation to go on.

Chen's retirement is most possible the kickstart to the many player changes in the Chinese scene to come. Apart from Chen, Pan 'Mu' Zhang is rumoured to be leaving Tongfu for an upcoming dream team.
Tongfu's team roster:
Pan 'Mu' Zhang

Zhao Hui 'Sansheng' Wang

Jian 'ZSMJ' Gong

Kai 'Kabu' Zhao