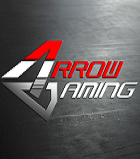 ex-Lowyat.net now playing under the name Arrow Gaming
AVF, a Malaysian distributor of computer cases and other accessories, has joined the gaming scene as they picked up the team previously playing under the name Lowyat.net. The team will now be called Arrow Gaming, and they will given a fully funded-gaming house and a decent salary, among others.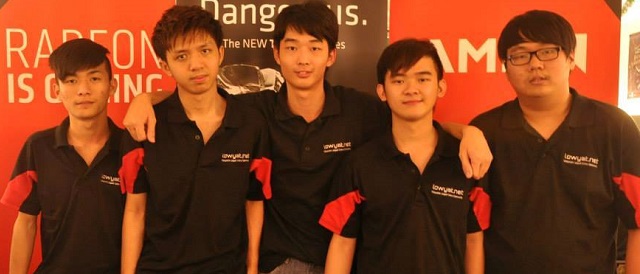 ​
 
Lowyat had established themselves last year as a regular podium finisher on local tournaments, often just behind Orange and MUFC (and eventually, Titan). Their biggest break last year was a 2-0 victory on the finals of the Asian Gaming League # 3 against the then newly-formed Titan. They also have a runner-up finish on the Steelseries Cup # 3, highlighted by wins against MiTH.Trust and Orange and another second place finish on a small LAN tournament on Malaysia, the AMD Gaming League, which Mineski won on the score of 2-1.
While the team is yet to take a title on the tournaments that they have joined since, they are still able to perform consistently good. They finished at least on the top four on various SEA tournaments - the Steelseries Cup #3, Gigabyte Premiere League and the Malaysia Champions cup, which was enough for their new sponsor to take interest on them. Arrow Gaming will stay on a training house on Seremban, around 100 km away from the country-capital Kuala Lumpur. Of course, their gaming house, equipment and expenses incurred on training and tournaments will be sponsored and will be separate from their salary.
The move is reportedly a corporate social responsibility action of AVF, but there is a plethora of other sponsors such as AMD and AOC. We were also told that there will be an official contract signing ceremony this coming February to be held at Low Yat Plaza, a massive electronics specialty mall, which may be covered by Malaysian media.
Arrow Gaming will make their debut on the joinDOTA League Asia, on which they were able to qualify on the premiere division. Their first match will be against Indonesia's Rex Regum Qeon.
 
Arrow Gaming roster:

Chin 'bad_slowgame' Hong Mun (C)

Fua 'Lance' Hsien Wan

Goh 'MoZuN' Choo Jian

Chiok 'xiangzai' Soon Siang

Kok 'ddz' Yi Liong