Tongfu eliminates VG from G-League; VG received one game def-loss for being late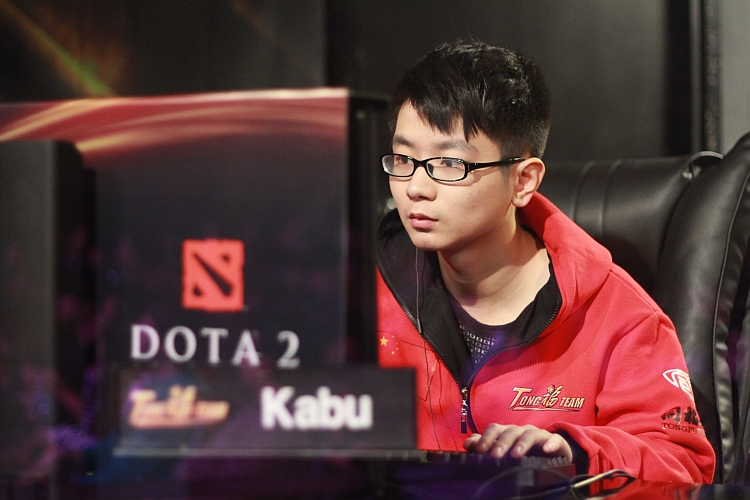 Moments ago, Tongfu defeated Vici Gaming to move onto the next stage of the pre-playoffs where they will be facing Speed Gaming for a spot in the playoffs of G-League. Vici Gaming was eliminated in sixth place.
It only took Tongfu one win in the best-of-three series to eliminate Vici Gaming from the tournament. Vici Gaming was reported to be stuck in a traffic jam which caused them to check in late to the studio. When they showed up, Gamefy penalized them for being late and gave Tongfu a default first game win.
Bans
* This player was a stand-in for this match
Once they arrived, the stream was restarted and the game was immediately underway. With their qualification on the line, Vici Gaming went for an extremely greedy three-core line-up consisting of Kunkka, Bristleback and a carry Gyrocopter. The champions of EMS One Fall paid heavily for their draft because their laning presence was virtually non-existent which reflected on the farm of the three cores. Tongfu seized the opportunity to push and fight very early on with Kabu's Clockwerk spearheading the offense. The result was catastrophic for Vici Gaming. They were unable to recover with Tongfu constantly choking their farm while simultaneously picking them off the moment they left their base. Dropping the second game, Vici Gaming was eliminated from G-League.
Upper Bracket
Lower Bracket
Round 1 - Best of 3
Round 2 - Best of 3
Tongfu will be facing Speed Gaming at 13:00 CET to decide who will be joining DK, Invictus Gaming and LGD.cn in the playoffs. The semi-finals of the tournament will begin and end tomorrow while the grand final will be played early next year.
You can place your bet for Speed versus Tongfu here.
Image credit: Hyungjin 'Core' Ahn
Check for news, results and the latest VODs