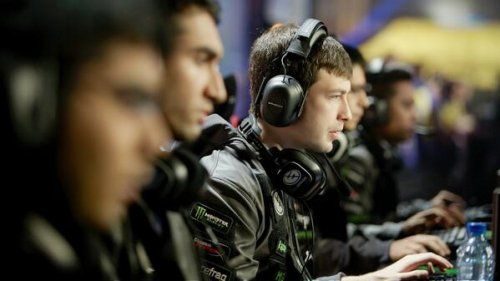 EG and Empire top groups in ESWC
The Electronic Sports World Cup in France has gotten through the first stage of the competition, as the groupstage has concluded with no real surprises. Coming up next the top 3 teams from each group will play a single elimination playoffs with a third place decider, with the two groupstage winners being seeded straight into the semi-finals.
For Group A Evil Geniuses took an expected first place victory in dominant fashion, averaging 31 kills per game against 7,8 deaths per game, taking an average of just above 25 minutes in order to secure their five straight victories. EG is followed by 4 Friends + Chrillee and French team Against All Authority, making sure that the familiar names all made it out of the group.
In Group B it was an expected win for Team Empire, who managed a 37,6-12,6 average result in their five straight wins, taking them just under an average of 30 minutes to clear out in what seemed to be the far more difficult of the two groups. Indeed Empire had to face off against Sigma.Int in a 53 minute slugger, by far the most action packed of the groupstage matches. With Sigma.Int thus taking second place, third place for Group B went to Zero Respect, another French team.
Round 2 - Best of 3
Round 3 - Best of 3
Going into the playoffs the first round match-up's we've got one very lopsided match where Sigma.Int is heavily favoured to demolish aAa, while on the other side fo the bracket we've got a chance for revenge for the Swedes of 4FC, as they recently lost to Zero Respect in the Fragbite Masters, causing them to come in second for Group A in that competition. The match between 4FC and Zero Respect was a 23-28 nailbiter which ran for 65 minutes, and with the stakes being only higher in this up-coming match, it's likely to be a very close game indeed.
However, of those coming in from the first round, only Sigma.Int seem likely to challenge for a spot in the finals. They'll match-up with Evil Geniuses if everything goes as it should, a team they've faced twice in the latter part of October. Firstly, in a best-of-one game in the Fragbite Masters it was EG who took the game, but just a few days ago the two faced each other again in the Dota 2 Champions League, where Sigma.Int came out on top 2-1 after a trademark EG throw caused them the game. This should be another close game which may well go down to the wire, with either team capable of stepping it up in a LAN setting and taking the win.
The first round of the playoffs will pick up tomorrow at 09:30 CET with 4FC vs. ZR followed by Sigma.Int vs. aAa at 12:30 CET. The grand finals of the competition will take place on Sunday at 15:00 CET.
Headline picture by ESWC.