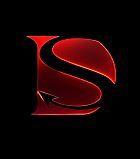 Super League : Group stage concludes, two playoff spots to be decided
​​
Dota 2 Super League groupstage is over, and DK will be joining Tongfu in the play-offs after topping their respective groups. The runner-up play-offs will start on June 20, 8 pm SGT, and they will determine the two remaining participants of the playoffs.
With two convincing wins in three games, DK managed to take down the Malaysian giants Orange, remaining undefeated in the group stage. The Chinese will join Tongfu in the playoffs with a secure spot, while the second and third placers of each group will have to go through some extra qualification matches for the two remaining slots.
Specifically, Orange will be facing LGD.cn, the second placer of Group A, for a spot in the playoffs. IG will face LGD.int for the third placer match. The team that gets defeated in the first match will face the winner of the second match, and the team that emerges victorious from the last clash will also be granted a place in the playoffs.
Here is a simpler approach to the pre-playoffs:
Upper Bracket
Lower Bracket
Round 1 - Best of 3
Round 2 - Best of 3
Final
​
The four teams that advance will have to endure the best-of-five single elimination playoffs, and slash their way to the prestigious finals. One can say that Dota 2 Super League has been one of the most challenging tournaments to date, with giants fighting giants since the 10th of May. It should be reminded that the International 2 Champions, Invictus Gaming, lost their first official game in six months, playing in this tournament against TongFu.
All the games can be watched live in DotaTV and BeyondTheSummit will also provide an English broadcast.
Check link for results, news, format and VODs