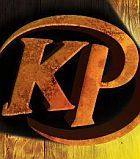 ComeWithMe and Arteezy replace Arise and Zizou in Kaipi
International mix team Kaipi replaces Arise and Zizou. They take in ComeWithMe and Arteezy.

Former mousesports and aL player ComeWithMe and North-American talent Arteezy replace the two Romanian's Arise and Zizou in Kaipi.
 
Statement by Jacky 'EternalEnvy' Mao:

CWM is an experienced support player and is a great addition to the team. He brings swift action in scrims as he is very aggressive and constantly creates oppurtunities for kills.

I've been good friends with Arteezy for almost a year now. He's very young but one of the rising hopes for NA DotA. You guys will see what he can truly do.
Statement by Alexandru 'ComeWithMe' Craciunescu:

Well, i've spoke to bOne7 about this possible mix up quite a while ago, he was pretty pleased with his team and said he would take a decision after G1 Qualifiers so he can make sure he takes the best decision possible. After the early loss in the G1, we spoke more about it and current team is the result. I think is great, we've had a strong perfromance from the very first scrims with nice synergy and a very pleasant and lovely atmosphere.. I at least like things are alot right now!


Kaipi has been in the scene for quite some time, being one of the top contenders in seasons 4 and 5 of the GosuLeague. The roster has shuffled a lot and featured players such as current mouz players Fata, paS and qojqva, and only pieliedie remained to carry on the name.

When the recent roster took in Envy to replace qojqva, the team competed with the top Western teams and made quite a name for themselves. However, the team lost its momentum when they went down 0-2 in the G-1 League Qualifiers and has now reshuffled again.

ComeWithMe is a former Dignitas (the Romanian roster), mousesports and Absolute Legends player. He was part of the roster that managed to get to TI2, but couldn't go due to visa issues. His time with aL only lasted for weeks as the team fell apart quickly. CWM is not a new addition to the team, seeing as he has been a stand-in prior to this engagement. He will most likely take on the role of the second support.

Arteezy is a Canadian solo laner and considered to be one of the most promising NA-Dota talents.

Kaipi's new roster:


Jacky 'EternalEnvy' Mao

Alexandru 'ComeWithMe' Craciunescu

Armand 'bone7' Pittner

Johan 'pieliedie' Åström

Artour 'Arteezy' Babaev