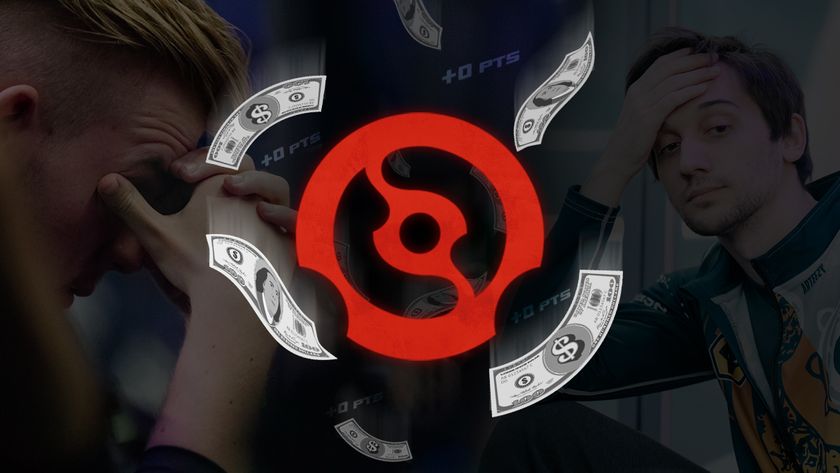 Major Disappointment; No money or DPC points for bottom six teams
Since the introduction of regional leagues, Majors no longer provide DPC and prize money to all teams competing and that has come under fire. 
In February 2020 when Valve announced the regional league system as the latest evolution of the DPC Circuit it was met with mixed feelings. Many expressed that the league was disappointing and would lead to decreased exposure, stability, and incentive despite it being an attempt to fix a bit of the fractured pipeline plaguing the Tier 2 scene. 
But one thing that seems to have been mostly forgotten —partly because of the instability of having the actual Majors take place due to COVID (we've had a grand total of three including ESL One Stockholm Major 2022 currently underway) — is the lack of money and DPC points for teams that even participate in the Major itself. 
Yep, so qualify for a Major and potentially fly home with absolutely nothing. 
You may remember this from the Singapore Major in 2021. 
Thunder Predator crushed top European and Chinese squads and took down the NA second seed team to end the first day of matches with an incredible 8-0 score. They continued their dominating streak on the second day, proving it wasn't just a fluke —taking first place in groups and advancing to the upper brackets in the playoffs. 
Their reward was to face Team Secret right off the bat. Not completely unexpected, they fell to the EU giants 2:0 to the lower brackets. They did manage to survive two more rounds in the lower brackets before being eliminated and took a 5-6th place finish netting them $25,000 and 300 DPC points. 
Previous points and money distribution Majors/Minors
Since the introduction of regional leagues, Majors no longer provide DPC and prize money to all teams competing. 
Under the previous systems, both Majors and Minors awarded DPC points to all teams competing. 
The 7-8th place teams (eight teams total participating) received $12,000 and 40 DPC points at the Minors. The 13-16th place teams (16 teams total participating) received $12,500 and 100 DPC points. 
The last circuit where all players received rewards was DreamLeague Season 13 Leipzig Major in January 2020 (Team Secret bested Evil Geniuses 3:2 to take the title) and then StarLadder ImbaTV Dota 2 Minor Season 3 in Kyiv held in March 2020 (Team Aster overpowered Alliance 3:1 in the grand finals). 
Current system distribution 
Some argue that if teams did get points and money, they would be double-rewarded for placing at the top of leagues that provides prizes. Therefore attendance should not be an automatic reason to receive anything further. 
'just win ez'
The problem is teams get so little for top league placements currently.
The overall prize money for a DPC Season is between $20-30k. 
While this is a step in the right direction and a nice compensation for the lowest teams after years of voicing complaints about it, if you live in EU or NA, Kips estimated for us that "six months of DPC will get a player to €1600 per month. If you miss a Major by a single bo3 (out of the 7 you play), you should have been working at McDonalds instead".
Something which was also pointed out by NA player David "Tan" Moonmeander.  
And this was all prior to the decrease and lack of third-party tournaments to supplement and fill the gaps. 
Potential ideas or solutions
While there isn't any indication that things will change, there are a few suggestions that might make things a bit better for all involved. 
Shortened league season with more games per week to make room for third-party events.
Increase the Major prize pool money again to $3million and spread it out to all participating teams. The league money could be lowered to compensate for this and would be offset by the shortened season.
Bring back the minors for Tier 2 teams to have a chance to advance to Majors and increase their earnings. 
Although, it isn't unrealistic to think that Valve could just... throw a bit more money into the DPC ecosystem each year.
We did fund a battle pass that went to nothing and dump millions into the TI prize pool yearly. 
The final total for the TI10 prize pool clocked in at $40,018,195 from crowdfunding and Battle Pass purchases. That is a 2401.14% increase from the original base amount of $1.6 million.
Only 25% of the sales contribute to the prize pool meaning that of the $153,672,780 spent on purchases by fans across the globe $113,654,585 went to Vale and $38,418,195 to supplement the prize pool. 
A bit of money to keep the scene healthy isn't asking too much is it?​​​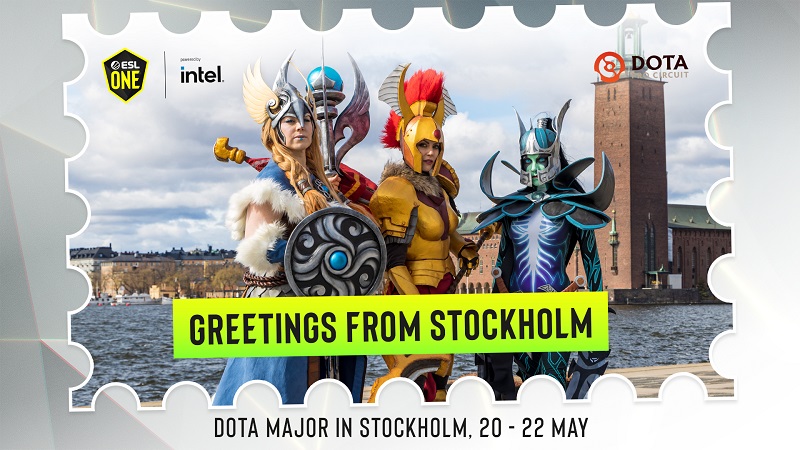 ESL One Stockholm Major 2022 Prize Pool and DPC points distribution
Despite the fact that the Chinese teams are competing for Dota Pro Circuit points and a $100,000 prize pool in a separate regional final, the points distribution and prize pool for ESL One Stockholm Major haven't been altered and will be split between the top eight finishers as follows:
Place
$ USD
DPC Points
Team
1st place
$200,000
680
TBD
2nd place
$100,000
610
TBD
3rd place
$75,000
530
TBD
4th place
$50,000
460
TBD
5th-6th place
$25,000
385
TBD
TBD
7th-8th place
$12,500
240
TBD
TBD
9th-12th place
-
-
Team Spirit
Team Liquid
 BOOM Esports
T1
13th place
-
-
Evil Geniuses
DQ
-
-
Mind Games
ESL One Stockholm Major 
ESL One Stockholm Major is set to unfold May 12-22 at Hovet Arena and is not just the first Major of the year, but also the first LAN tournament for Dota 2 that will welcome a live audience in more than two years.