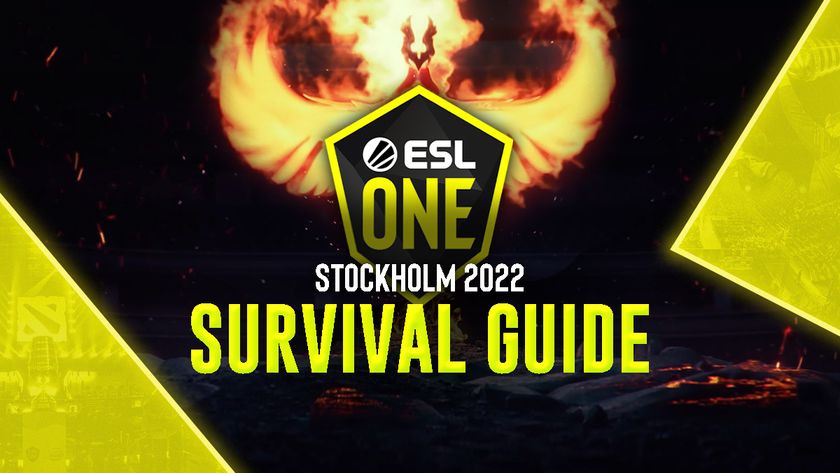 ESL One Stockholm Major 2022 survival guide
ESL One Stockholm Major 2022 is set to kick off tomorrow, May 12th with 14 teams competing for the lion's share of the $500,000 and 3,530 DPC points. 
Teams that were able to clinch a spot at the ESL One Stockholm Major not only have a chance at securing a hefty amount of DPC points that will earn them a spot at The International, but they will also have a chance to play at the first MAJOR LAN with an audience in approximately two years. 
While EEU had not had a chance to compete in the regional league play, as Valve had postponed the DPC for Eastern Europe indefinitely due to the war in Ukraine, they were able to still secure three spots for the Major via regional finals. 
But unfortunately, ESL One Stockholm Major 2022 isn't a fully international affair. After the league season in China was put on hold when Shanghai entered a lockdown, it was then announced that travel would be near impossible for teams from the region. Instead, in order to be able to earn the extra Dota Pro Circuit points that they would have had the chance to earn at the Major, Perfect World announced a round of Regional Finals to be held before the Stockholm Major.
Things kick off tomorrow, May 12th with three series from group A at 12:00 CEST
ESL One Stockholm Major 
ESL One Stockholm Major playoffs action will kick off right after the group stage is over, on the 16th of May, with no break day in between. All playoffs matches will be best-of-three affairs with a best-of-five grand final closing the event on the 22nd of May.
ESL One Stockholm Major Group Stage
Group Stage – May 12th - May 15th, 2022

Two groups of seven teams each
Single round-robin
All matches are Bo2
Top four teams from each group advance to the upper bracket of the playoffs
5th and 6th place teams from each group advance to the lower bracket of the playoffs
The remaining teams are eliminated
Group A

Evil Geniuses


BOOM Esports


T1


OG


Tundra Esports


BetBoom Team

beastcoast
Group B
Team Spirit


Mind Games


Thunder Awaken


TSM FTX

Gaimin Gladiators

Team Liquid


Fnatic
There will be six series per group (three at a time) played on the first three days and three per group on the last day. 
Matches for Group A begin at 12:00 CEST each day
Matches for Group B begin at 17:20 CEST each day (14:20 CEST on the last day)
ESL One Stockholm Major Playoffs
Playoffs – May 16th - May 22nd, 2022

Double-elimination bracket
All matches except Grand Final are Bo3
Grand Final is Bo5
ESL One Stockholm Major Broadcasts
ESL One Stockholm Major Prize Pool and DPC points 
Despite the fact that the Chinese teams are competing for Dota Pro Circuit points and a $100,000 prize pool in a separate regional final, the points distribution and prize pool for ESL One Stockholm Major haven't been altered and will be split between the top eight finishers as follows:
1st place: $200,000 & 680 DPC points
2nd place: $100,000 & 610 DPC points
3rd place: $75,000 & 530 DPC points     
4th place: $50,000 & 460 DPC points  
5th/6th place: $25,000 & 385 DPC points
7th/8th place: $12,500 & 240 DPC points