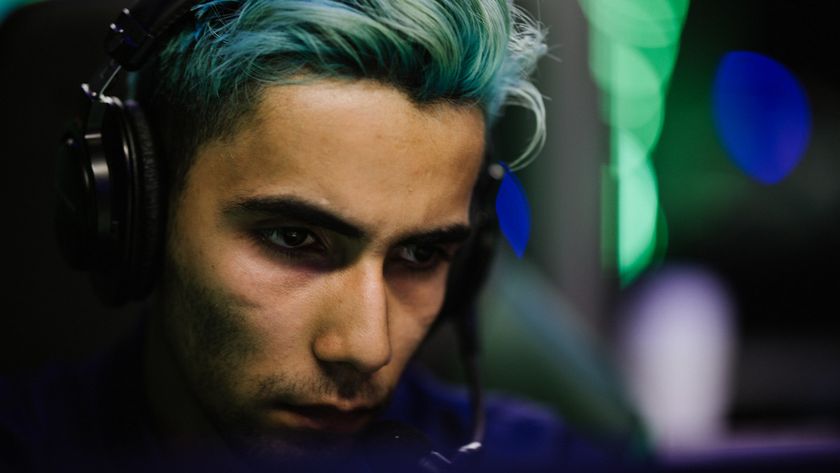 Sumail's absence; A gap year or fall from grace?
Is Syed Sumail "Suma1L" Hassan's absence from the DPC 2021 season a cause for concern for fans or just a gap year for the undisputed NA alpha player?
He was named as one of the 30 most influential teens of 2016 by Time.com. Charisma, swagger, talent, and a long list of accolades he has it all. Syed Sumail "Suma1L" Hassan should be considered Dota 2 's most eligible and desirable bachelor core players. 
Known for his Storm Spirit and aggressive Aegis steal attempts, for years SumaiL has continued to demonstrate his exceptional raw talent, instinct and focus. He is explosive, fearless, and a terrifying opponent.  He is short-listed as one of the best NA players of all time, and perhaps even from around the world. 
But in 2021 this King has gone from red carpet rollouts to all but vanishing from the radar. 
He's been spending his time dinking around other games and still stomping around the NA pubs —a far cry from the arduous grind and commitment that propelled his ascension to the top. 
How is it possible that he is still not competing in the DPC? How and when did things go terribly awry? How did a once illustrious career fade into the shadows?
Suma1L and the Evil Geniuses Era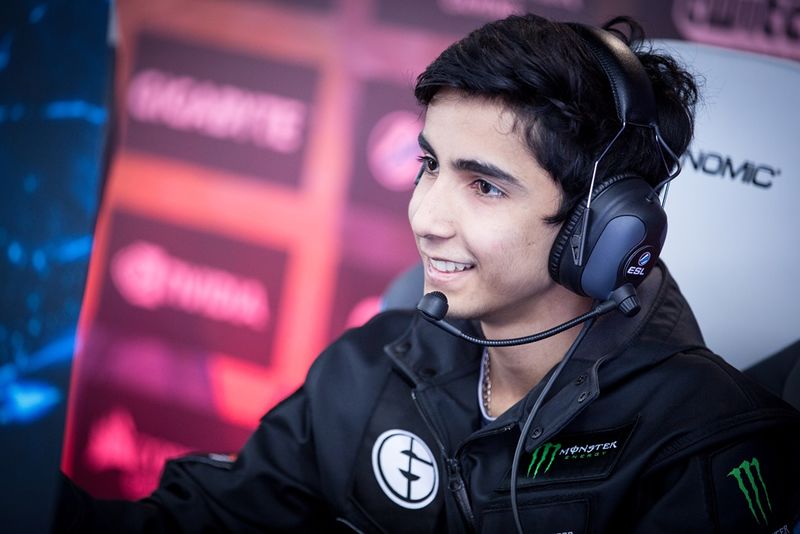 Image courtesy of ESL
According to his TI5 player profile, at an age when most children are playing hopscotch and learning how to read and write, SumaiL was already toying with dreams of a competitive gaming career. In Pakistan, where he lived for almost his entire life, gaming resources were not as readily available. He didn't have his own computer so, in order to be able to go to the Internet Café and play, SumaiL, his cousin and other friends would often pile up on a small motorbike built for only one person. He even had to sell his bicycle once, to keep his dream alive.
I lived in Pakistan for 15 years. Growing up, I wanted to play so bad that I sold my bike just to be able to play for more hours.
SumaiL took his career very seriously. He practiced for at least nine hours a day and is grateful to his father, who has worked very hard to get him and his family over to the United States.
He joined EG in 2015 as a 15-year-old who had started to gain recognition in NEL, the North American Elite League. The addition seemed rather unconventional but would soon prove to be spectacular as the young player grew into one of the most legendary and famed core players in the world, winning TI5 at just 16 years old.
Hassan had become the youngest champion in the history of The International, earning the highest paycheck ever awarded to a Dota 2 player, $1.3 million. The International 5 total prize pool reached a total of over $18,300,000 and The International 5 champions, Evil Geniuses, walked away with over $6.6 million.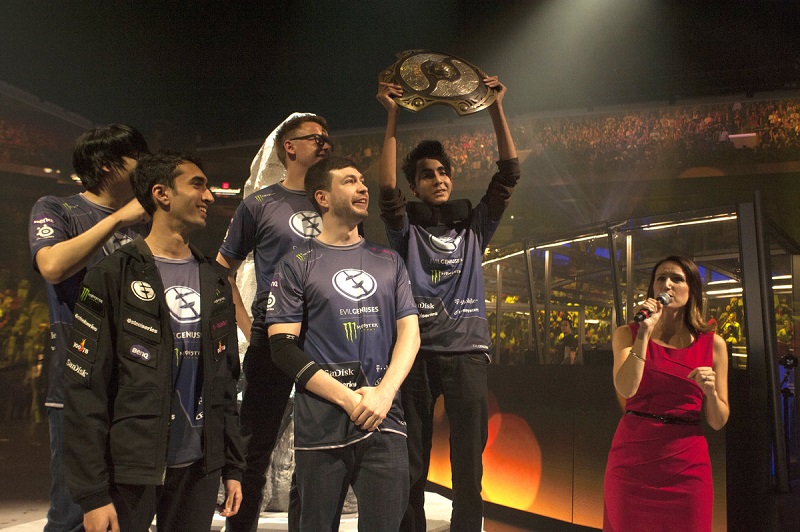 For five years he grew in more ways than one to become NA's 'King' -- rising in fame and collecting many trophies and accomplishments.
In the post-TI9 shuffle, he left EG on rocky terms and that's where his career begins to sputter and stall.
Suma1L Post Evil Geniuses Era
After TI9 Suma1L moved to the inactive status for three months before heading to Quincy Crew to play alongside his brother Yawar "YawaR" Hassan.
Only a few hours after qualifying for the first minor of the season, QCY Manager Jack Chen announced that Suma1L had left the roster amid what seemed to be contractual and legal issues, and had been teamless for another three months once again.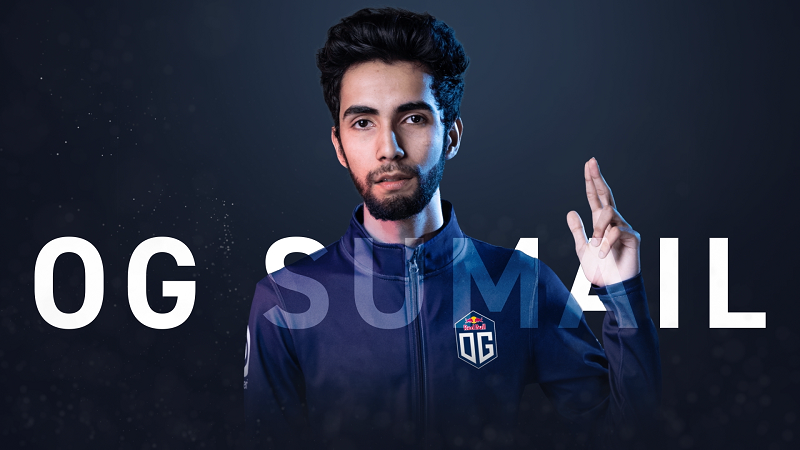 It was at the start of the new year that new hope was on the horizon as the young NA player had announced he would be joining the OG lineup for the rest of the season. Fans were overjoyed.  The 'King' was now able to compete at the highest levels of Dota 2 once again and he, himself, has said -
"I am just very excited. The most I have been in my entire life."
It seemed like the perfect dream team to head into TI10 with, but it never really came to fruition. It was barely two months later that the Coronavirus shook the world including esports and all LAN events and most top-tier competition came to a halt.
With players scattered over the world, the organization - like many others, was forced to field temporary and alternate lineups for the regional online events that followed. Even once able to play together as a team, players like Sumail were playing with high ping or odd hours. 
Sumail told GosuGamers before Bounty Blast 
Personally, for me, I've been playing on a really weird schedule for two months so I'm a bit exhausted. I'm taking a few days off and then after that we're going to be scrimming a lot and hopefully we'll get our form back by the time the event comes around. 
He even mentioned that he was considering moving to Europe for this - to move to Portugal with N0Tail.
But those plans were thwarted when six months into his tenure, OG announced yet again some changes to their roster, parting ways with the king himself in July 2020.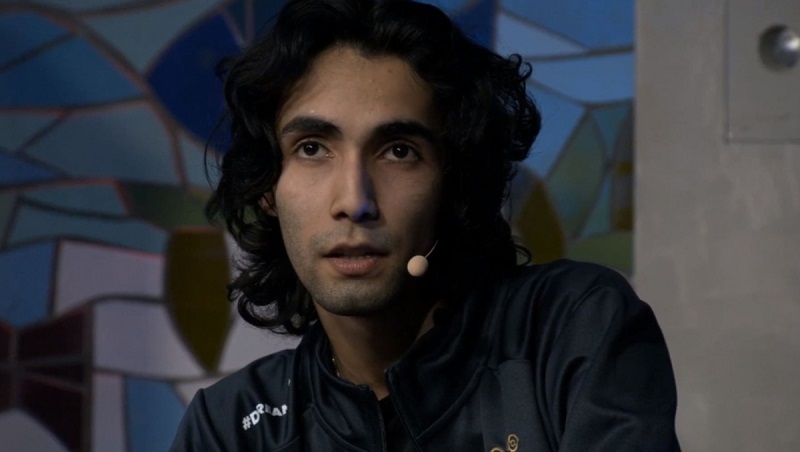 Becoming a part of the star-studded roster of Just Error was short-lived, it was over before the DPC season even started,  and he never did seem to find a home for the first or second season of DPC 2021.
There are no open qualifiers for TI10. There are no unexpected cinderella stories for those looking to emulate OG in their TI8 run. Now unless he joins up with a team as a replacement for another player, there is little to no hope to see SumaiL competing at TI10.