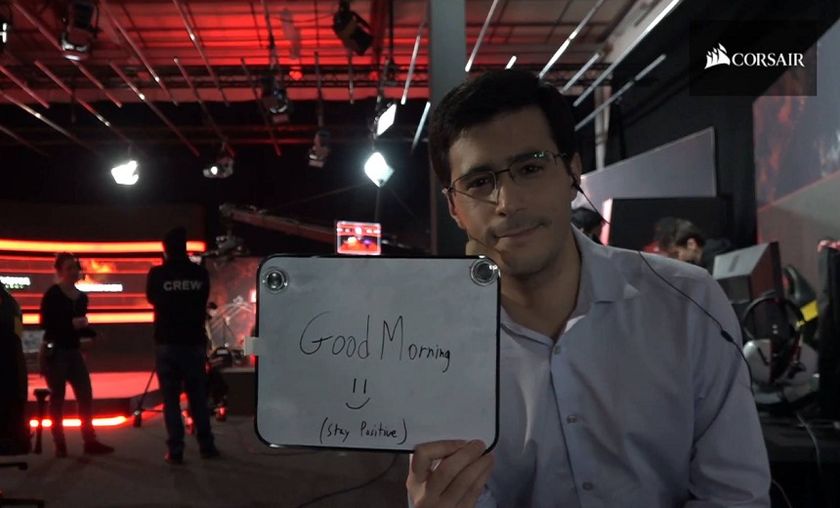 DreamLeague Season 10 Coming Soon!

Photo courtesy of DreamHack via Facebook.
The Dota 2 Pro Circuit (DPC) will have ten events this season, five Minors and five Majors. With some changes from Valve to how the second season of the DPC will work (see this article for details), the Minors are being emphasized as a stepping stone in the circuit.
In Stockholm, Sweden, DreamLeague Season 10 is the first step on the journey to The International 9 (TI9).
By the Numbers
There are 500 DPC points on the line at DreamLeague and $300,000(US) in the prize pool. At the end of the season, the twelve teams with the most DPC points will earn direct invites to TI9. The winner of DreamLeague will receive the last spot at the Kuala Lumpur Major.
Eight teams will participate in the event, one from each region, with two from North America and two from Europe. Teams are playing in two GSL-style groups that will seed teams into the upper and lower brackets of a double-elimination playoff.
So What?
With ESL One Hamburg wrapping up the day before DreamLeague begins, it's hard not to compare the two events. Both have $300,000 (US) prize pools, but Hamburg featured twelve teams, many of which had qualified for the first Major. The playoffs for Hamburg took place in a big arena, ESL gave away a car for the event's MVP, there was an Esports Hall of Fame induction of John "TotalBiscuit" Bain and a cosplay contest. DreamLeague has eight teams, will take place in the DreamHack Studios with no live audience and consequently won't feature any additional events
Doesn't that mean Hamburg was a bigger, better event?
No, not necessarily.
Though the event is DreamLeague Season 10, this is the eleventh iteration of the DreamLeague tournament. The Kick-Off season took place in November 2013. Originally conceived as a league for European and CIS teams to compete in over a few weeks, the event evolved to participate in the DPC season to include all six regions. The DreamLeague crew have a very clear vision for their event, one that sets it apart from other tournaments.
DreamLeague has its own unique identity. While Hamburg is a massive, live-audience event with a glossy polish, DreamLeague's honed its quirkiness to a delightful point. With it's "red button" antics and sense of humor, there's no mistaking this tournament series for any other. This tournament series focuses more on fun than taking itself too seriously. It adapts some of the familiar elements of a professional production by having on hand top-notch talent, a professional game observer, and a stage set (with my favorite set piece of all time, the 'war room' which includes a Dota 2 map on a table and stands for each of the heroes).
The talent for this iteration will include DreamLeague veterans such as Jorian "Sheever" van der Heijden, Jake "SirActionSlacks" Kanner, Owen "ODPixel" Davies and Ioannis "Fogged" Loucas. Joining them are Henrik "AdmiralBulldog" Ahnberg, Kyle Freedman and Michelle "Moxxi" Song who is making her DPC debut.
The Teams
Of course, the teams at DreamLeague are sure to give us their best. While some of them appeared regularly on last season's circuit, others are new. A few thoughts on some of the teams:
DreamLeague Season 10 runs October 29 - November 4. You can catch all the action at twitch.tv/dreamleague and be sure to check out our DreamLeague hub for our coverage of the event!