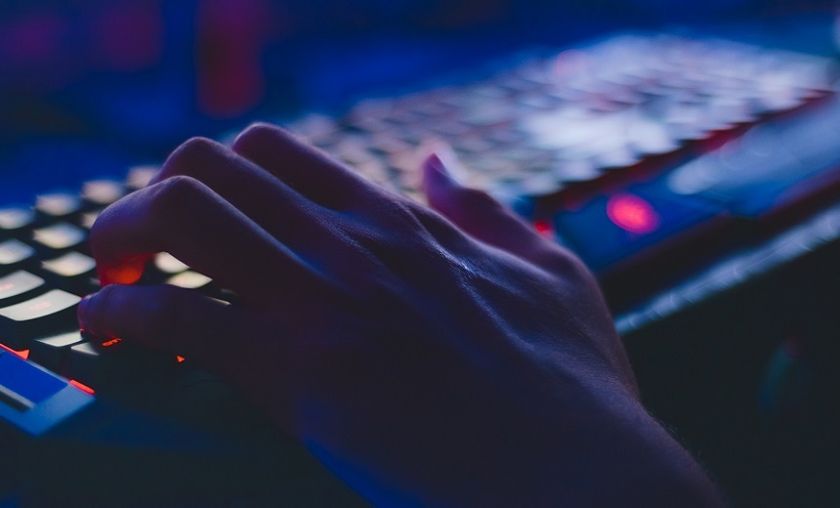 Daeja's View: Open Qualifiers
Open Qualifiers (OQs) are underway for the first Major of the 2018-9 Dota 2 Pro Circuit (DPC) season. This season, OQs will be the only path to playing at DPC events for many teams. Valve no longer permits direct invites to the LAN portion of DPC events, and the first Major has already set a precedent of limited direct invites to the Regional Qualifiers (RQs), inviting only four teams directly and opening up four OQ spots for each region.
The Open Qualifiers are open to the first 1024 teams in each region who register. The qualifiers are conducted regionally, using a best-of-one single elimination bracket until the quarterfinals, when eight teams remain. The quarterfinals and semi-finals are best-of-three series, and the two teams that win the semi-finals receive spots in the corresponding Regional Qualifier.
Precedent Set
The Open Qualifiers encapsulate the spirit of Dota 2: that any team of outstanding Dota 2 players has a shot at making it big. This past summer, we watched OG go from Open Qualifiers in Europe to winning the International 8 only two months later. If OG can do it, then surely the door is open for another team to run the long gauntlet from the Open Qualifier and be successful.
Of course, it's not that simple.
OG had several advantages, including some very experienced players, a coach, a manager, and the support of sponsors who ensured the team had the best conditions possible for their run from qualifier hopefuls to TI8 champions. While the new DPC rules mean that more top teams will have to make qualifier runs for events this year than last, many teams, especially in the open qualifiers, are unsponsored and full of undiscovered talents.
Even with the support of an organization, many teams such as Natus Vincere, Team Empire and Vega Squadron fell in the first CIS region OQ alone. These qualifiers are not a sure thing for anyone. We all know the dangers of best-of-ones and surprise last-pick heroes or unusual strategies, and the top teams are not immune to them.
What about the average teams, the teams that want to make the leap up into a higher tier of competitive play?
Aspiring Pros (Semi-Pros)
To get a better sense of what these qualifiers are like for semi-professional teams, I spoke with the manager of yoloKnight-, Michael "Kei" Komornik, and with Mereum, also known as Yateh, a player on the all-French squad, Fast and Furion.
Neither of the two teams are "tier 1." Fast and Furion has been together for about four months; Mereum joined two weeks before the TI8 qualifiers and expressed amazement that the team had already lasted this long given his impression of the stability of the French Dota 2 scene.  Meanwhile, yoloKnight- features a foundation of three players who've been together for a while, who are trying to finalize their full roster. They've played in other, smaller tournaments such as the currently on-going Sunrise Cup. These teams are typical of many other rosters competing in the OQs: they're still looking for that breakthrough.
For yoloKnight-, the OQs are a chance "to gel as a team." Kei also talked to me about viewing OQs as both "another day on the job" and a potential "stepping stone" to bigger and better things. Balancing ambition with a realistic outlook can be really important for a healthy team mentality.
He told me that
"
[you] go in confident because usually you're a good team and there's a lot of random teams with lower ranked players in these. You go into every game confident you're going to win but also with the mentality that you know you could be put up against some sleeper team, another good team, or whatever it may be at any time. "
This circles back around to the issue of how unpredictable best-of-ones can be.  
For Fast and Furion, in addition to wanting to do their best and learn from their mistakes, Mereum told me that open qualifiers are a good opportunity for unknown teams such as his "to be known" and that OQs are a chance "to prove to everyone that we can be good and we deserve to have some help from sponsor[s]."
This made me wonder how hard it is to fit these qualifiers into a normal schedule, especially one that might include a day job.While Mereum's team has taken the year off to focus on Dota, this is obviously a commitment not everyone can make. And for unsponsored players, finances surely must be a concern.
What impact does scheduling and financial concerns have on roster stability. Is it possible for players to commit without certainty about income? I asked Kei if he thought his team's roster would stick together if they didn't win a spot for the Major through the qualifier, and he told me that the Tier 2/3 scene in Dota is "a very volatile landscape and people change rosters day in and day out." In fact, by the end of the day of our interview, he had let me know the team would be playing with new mid and position 4 players for the second set of Kuala Lumpur OQs.
Trying to find that magic combination is something we see happening even within Tier 1 rosters, as when there are so many roster swaps among these top teams right before TI qualifiers. It's not surprising to find that farther down the competitive ladder, team rosters can be increasingly fluid.
Open Qualifiers are a daunting gauntlet for even the most experienced players, but they also provide that glimmer of possibility for all Dota 2 players. While it might not be realistic for a completely unknown team to carve a path from OQ to TI champion, certainly winning an OQ is a good step toward more opportunities in professional Dota 2.
To everyone participating in OQs this year, good luck!  Please share your stories of unexpected wins or losses in the comments below!