Infamous-P4pita interview: "I knew I had to move from Argentina for shot at a professional career"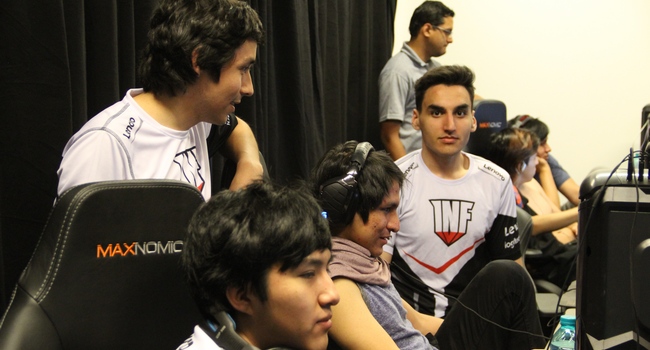 For the first time in their few years history, Infamous have dropped the idea of a full Peruvian roster. They qualified to TI 7 with an Argentinian coach -  who now joined the team in the mid lane position.  Mariano "P4pita" Caneda boasts being the coach of the first ever South American qualified team to The International and is now playing in the first ever Dota 2 minor. He has done that only through hard work and life changing decisions. We got the chance to have a chat with him on the first day of the PGL Open Bucharest minor, and although it was right after a lost series against LGD Gaming, he was extremely happy to share all of his thoughts and talk about his long journey from pub matches to TI7.
---
First time in Bucharest right, how do you find the town?
It's fine, it's a nice city and we are happy that it's actually not that cold as we imagined it would be.
You are fresh off the 2-0 loss vs LGD Gaming. You had a considerable lead in both games, it was looking great for Infamous and then you lost. Can you tell me what happened?
Yeah, both games were doing great but I think what happened is normal when you don't have enough experience. We didn't play against tier one teams too much in our careers, and the gap between us and LGD is immense. When you give an opportunity and a small advantage to a team like them, they just take it and run over you. But we are cool, we understood and acknowledged our mistakes and we need to make sure we won't repeat what we just did vs LGD.
So, you take this minor as a learning experience?
Definitely. We try to qualify for as many events as possible because you learn only by playing in LANs with teams at this level. Every match with a tier one team is great for us because we feel that we improve with every game, even though for example we lost now 2-0 to LGD.
Great to hear that from you. Infamous are not at their first LAN ever though, and you were actually their coach at TI7. So, let's talk a little bit about your experience from when you were working with them for TI7.
I didn't actually get to travel to Seattle with the team because I didn't get the US visa, so my coaching job consisted of only those weeks leading to the International, last two weeks to be more precise. My work in those weeks didn't influence their game as much as I wanted, but overall it was really good that we got to work together even for that short period of time. I've learned so many things about drafting in those weeks and during TI although I was watching from home, I can't even express it.
Ok, so TI7 finishes, Infamous came home and the shuffle starts. The South American post TI shuffle was quite big this time, and a lot of things have happened there. How did you end up to play for Infamous, given the fact that a lot of organizations in your region try to keep national rosters so they can be eligible for tournaments like WESG who have millions of dollars in their prize pools?
I don't know if the organization had WESG or not on their target for this year. I think that me came naturally. I moved from Argentina to Peru like five or six months before TI 7. It was a career deciding point for me to make the move, because Dota is not that popular in my country and I knew I needed to move from there if I want to have a shot at a professional career. After TI7, I actually joined Elite Wolves, also a Peruvian team, but, I believe three weeks ago, or around that time, Infamous contacted me and asked if I want to join them.
At the beginning, we discussed that I would join them as their offlaner but once the entire roster was decided I was happy to be able to play mid.
You mentioned that Dota is not popular in Argentina. Can you elaborate on this? Why is that happening? Why don't we see more players from your country, especially that now there are SA regional qualifiers for Valve sponsored events?
Argentina plays mostly League of Legends. The game is extremely popular there and there's this Isurus Gaming organization who have a pretty good LoL team so all the young dudes are aspiring to have a career in LoL. There's no real sponsors and no strong organization interested in Dota so, the few Argentinian Dota players don't have many or any option to break into the competitive scene unless they move from there or unless they somehow make connections with the Peruvian players. But most of the time, any talented young player has to give up at some point, and that mostly happens way too early for him to be noticed by an organization from outside Argentina.
I didn't know things are like that for the Argentinian players. How did you find your path to the competitive scene? It was really like six months ago when you took your life in your own hands, or did you make friends with some Peruvian players through the years and came to Peru only when you had a real proposal?
My opportunity was a year ago when I reached the WESG 2016-2017 regional LAN qualifiers from Brazil with the Isurus Gaming Dota team. We won there, and qualified for the China Global Grand Finals and it was in China where I got to meet all these other SA players, where I meet in person some of the Infamous players from that time. I made a few connections back then and I started to play more tournaments for different teams, even as a stand in, stacks for different qualifiers and I believe this is how I was noticed eventually.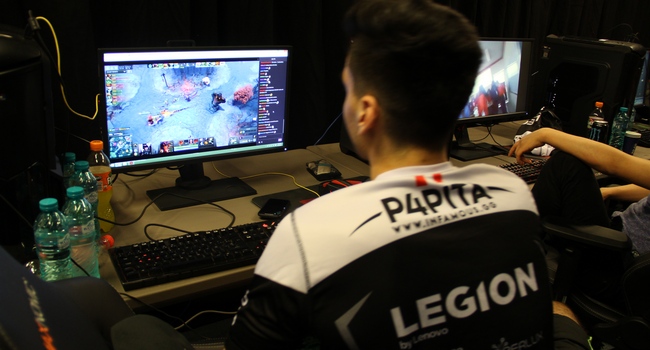 Did you have any problems in adapting to all the new things that happened since you moved to Peru? Was it hard to bound with the Infamous players, for instance when you joined as their coach or even now when you became an active player in their roster?
No, not all. Three of the Infamous players knew me from Elite Wolves when, I played with them there, so we already had a common ground and a history together, even if it's not that long. We didn't start from nothing at Infamous and that was great for all of us. I can say we know each other really well now, and we never had any big conflict or arguments.
Ok, then tell me one thing that annoys the crap out of each of your teammates
Kotaro gets extremely annoyed when he doesn't like the food. He is picky like that.
StingeR gets triggered when someone mentions or talks about his ex-girlfriend.
Scofield is the youngest in our team and he get's really mad when he fails in a teamfight or things like that. He get's really emotional when things don't happen as planned in an official match.
Accel is the most calm player. He doesn't get mad a lot. I don't really know something that will annoy him. Sometimes he maybe gets a little bit down in morale when we lose but that's normal.
Alright, your team is waiting for you to start practicing. You have a tough day three in front of you, elimination match versus Team Secret so I won't take any more of your time. Thanks for the interview Papita and good luck tomorrow!