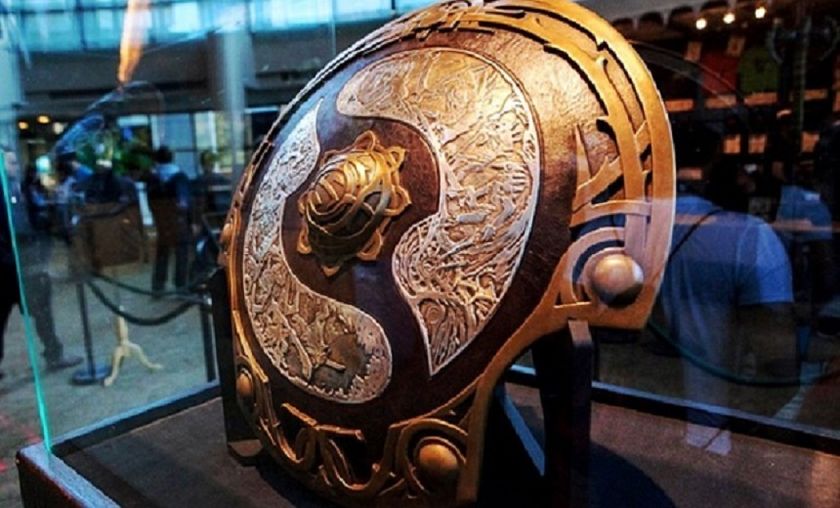 Six players who could write history as two time The International Champions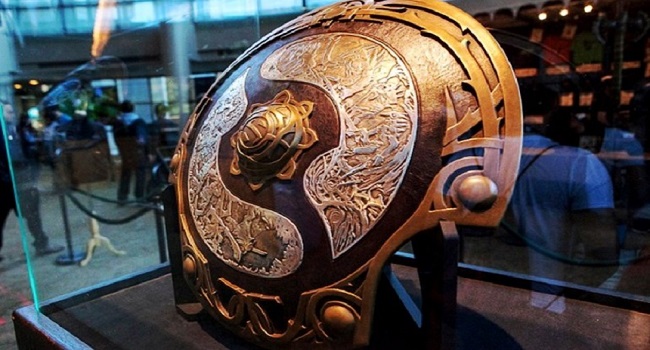 This year, 44 of those players – nearly half are making their International debut. With varying degrees of hope and chances of success, six players stand out as a cut above the rest and set out to write history as the first two time TI championship title holder.
Professional players that grace the stage of The Internationals didn't pick up their results and punch their ticket by random. It came from working tirelessly, miraculous performances, and evolving their skill sets. An addiction to victory, a panache for winning each one of them have morphed into one of the world's best.  
A rocky start, a tumble from the top, a spate of losses are only met with unwavering determination. A champion does not get sidetracked by the challenges or disappointments. With grit and perseverance they continuously fight for a position and never give up – separating themselves as contenders from the pretenders in the competitive scene.
Here's a glance at the short list of the bona fide hopefuls who have the potential to become the hero Dota 2 needs. An inspiration to the millions of spectators, aspiring hopefuls and their peers these juggernauts have proved that anything is possible.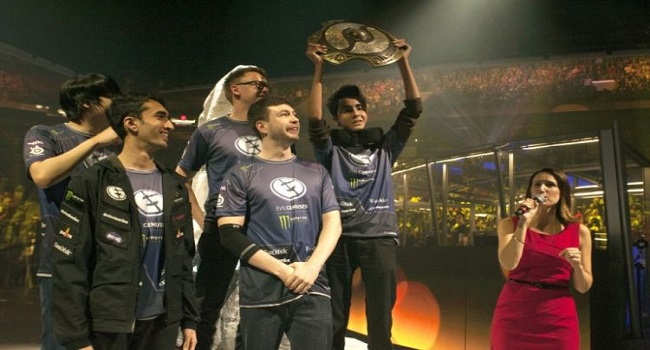 Syed Sumail 'SumaiL' Hassan
First TI championship team: Evil Geniuses
Year of TI championship win: 2015
Current Team: Evil Geniuses
SumaiL first made a name for himself as one of the best mid players in the NEL. Despite his young age, he had the opportunity of a lifetime when he was recruited by Evil Geniuses in January of 2015. At the time of his big debut SumaiL was still attending high school, but the organization had coordinated well with his family to ensure that he was able to find a balance and be successful in his Dota 2 career, without giving up on his education. Less than 6 months later, SumaiL would lay his hands on the most coveted Dota 2 title of all time – The International's Aegis of Champions.
The young Pakistani tried his hand once again while donning the Evil Geniuses' infamous blues for a second time at TI6 but fell slightly short with an impressive third place finish.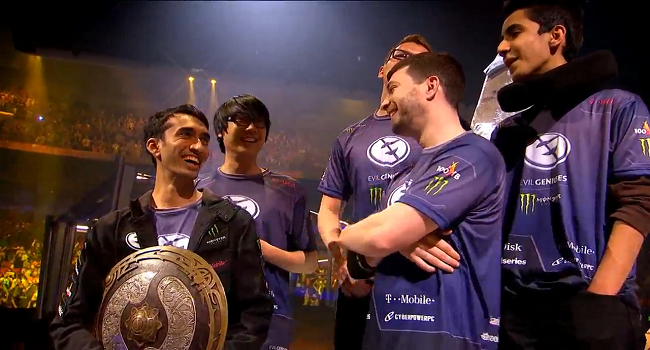 Saahil 'UNiVeRsE' Arora
First TI championship team: Evil Geniuses
Year of TI championship win: 2015
Current Team: Evil Geniuses
Offlaner for Evil Geniuses, Saahil is a well-known and accomplished veteran, having competed in all six previous International championships.
In the first International, he was part of Online Kingdom, alongside his long-time teammate Fear. Following The International 2011, he had brief stays with various teams, before joining Evil Geniuses, in 2012. At that time, he only remained on Evil Geniuses for a short period of time, before becoming the offlaner for team Dignitas, in January 2013. During his time with Dignitas, UNiVeRsE developed into one of the best offlaners and was credited with much of the team's success. After finishing ninth at TI3 with Dignitas, Saahil rejoined Evil Geniuses, where he would take a third place finish at The International 4.
It wasn't until TI5 that he would achieve the highlight of his career - taking The International championship title with Evil Geniuses. At that time Saahil was praised as a paramount key to success as he continued to demonstrate his ability to create space and showcase beautifully executed plays thanks to his timing and positioning.
TI6 was an equally impressive run as a second Aegis seemed to come within grasp, but the veteran was unable to lay his hands on the second trophy ultimately taking third place. Continuing to play for the North American giants alongside his TI5 and still current teammate SumaiL the pair are looking sharp and ready to stake their claim this time around once again.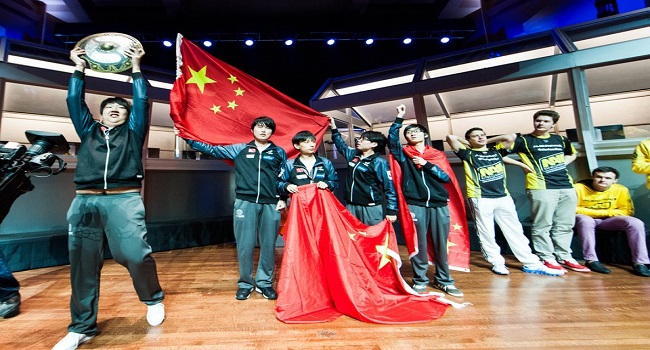 Zeng 'Faith' Hongda
First TI championship team: Invictus Gaming
Year of TI championship win: 2012
Current Team: Newbee
Faith started his career in 2011 on a team known as TyLoo. Tyloo Gaming is a Chinese multi-gaming organization that was one of the teams invited to the first International based off of their reputation for being one of the best Chinese teams in DotA 1 in 2011. The team would take 9-12th place for their efforts and Faith would take his leave shortly after for Invictus Gaming.
A second invite issued to Faith for The International 2012 on his new team would grant him entry and pave the way for his first TI championship title.
Faith would stay as part of the iG lineup through TI3 taking 5-6th place and again for TI4 taking 7-8th place. Leaving IG in August 2014, to join LGD, he later returned in March 2014 and resumed his role as the team captain. In a terribly disappointing run, Faith's dreams of holding the Aegis a second time were crushed as he and iG took 9-12th place at TI5. Moving over to TongFu in the great Chinese shuffle post TI, Faith would be forced to sit out TI6 when his team took a dismal 6-10th place finish in the Chinese qualifiers.
Firing on all cylinders this season Newbee has full potential to grant Faith a dream come true.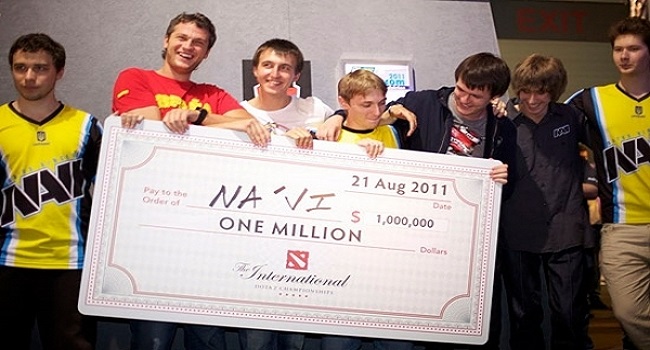 Clement 'Puppey' Ivanov
First TI championship team: Na'Vi
Year of TI championship win: 2011
Current Team: Team Secret
Puppey is an incredibly versatile player and one of the most successful players in the Dota 2 scene. The Estonian's first four years of gaming were mainly playing in various teams and compositions with some accomplishments. It wasn't until June of 2011 that Clement would find himself a home on Na'Vi, where he would be a stable and prominent key-player for the next three years.
Only two months after joining Na'Vi with Ivan 'ArtStyle' Antonov, Danil 'Dendi' Ishutin, Oleksandr 'XBOCT' Dashkevych, and Dmitriy 'LighTofHeaveN' Kupriyanov, The International 1 was at hand and the team got an invite after having received the beta keys to play the game only three weeks before. The team went undefeated throughout the whole tournament, winning the unprecedented $1,000,000 grand prize. Puppey's professionalism and talent landed him the captain role for the team after the departure of ArtStyle post-TI1. Under Clement's leadership, Na'Vi would accumulate innumerable championship titles through the remainder of his tenure with them, including second place at TI2 and TI3. Following the unsatisfying results at TI4 of 7-8th place, Puppey and teammate Kuro 'KuroKy' Salehi Takhasomi parted ways with the Ukrainian organization and formed Team Secret.
Team Secret had made a tremendous splash onto the Dota 2 landscape when they appeared. Kicking arse and taking names the team destroyed their opponents and easily became one of the utter favorites to win TI5. Some internal problems would create an upset, thrusting the team into some disarray with a 7-8th place finish. Months, in fact until recently would be rife with drama, conflict and instability. TI6 saw the team's low point with a 13-16th finish. For Puppey, this was just a matter of retooling the lineup and strategy. With a rocky start laden with much instability, Team Secret's year leading to TI7 has been rough, but the team as of late seems to have found a rhythm that hints at success – giving Puppey a promising chance at making a second claim to The International trophy.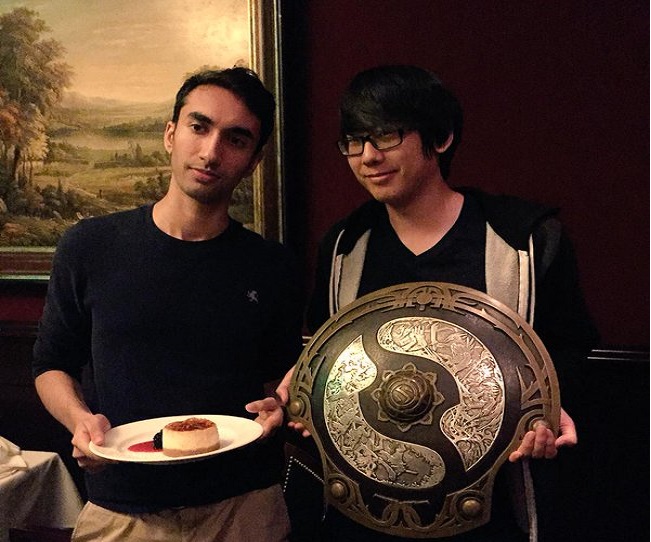 Kurtis 'Aui_2000' Ling
First TI championship team: Evil Geniuses
Year of TI championship win: 2015
Current Team: Team NP
The Canadian support player first discovered DotA when he was nine years old. Kurtis began his Dota 2 career in 2012, playing carry for the up and coming North American team PotM Bottom, which was later picked up by Dignitas. UNiVeRsE joined him on Dignitas and the team would enjoy success and exposure.
After the team disbanded following The International 3, Aui_2000 then decided to switch to a support role in order to join RSnake.int, later re-branded to Speed Gaming. The squad ended up being picked up by Cloud 9, where Aui_2000 played with Jacky 'Eternal Envy' Mao, Weh Sing 'SingSing' Yuen, Armand 'bOne7' Pittner, and Johan 'pieliedie' Åström.
Kurtis began to excel at his new role and even managed to popularize the use of the most unfashionable item, Rod of Atos, which later became known as "the Rod of AUI". Despite Cloud 9's high achievements – including a 5-6th place finish at The International 4 - Aui left Cloud 9 and joined Evil Geniuses, during the January 2015 reshuffle set off by Team Secret, when they poached Artour 'Arteezy' Babaev and Ludwig 'zai' Wåhlberg. Aui_2000 made his debut on the Evil Geniuses roster at DAC, where the North American team ended up taking the championship title. It was only months later that Aui was able to snatch the Aegis at TI5, highlighting at the event how crucial a support role can be in the road to victory. Sacrificing, rotating and playing around the strategies that were best designed for a win, his self-less moves were very successful.
Despite his success, a jarring kick from the team following their historic moment would send the community into an uproar. Aui joined Digital Chaos in the post TI shuffle and stay with the team for approximately seven months before taking his leave to reunite with Evil Geniuses in spite of the awkward history. He would spend only three months with the team but be replaced by zai after a disappointing last place finish at Manila Major in June, leaving Aui out in the cold for TI6 and putting his dreams of a second Aegis on hold for the year.
Surrounded by former teammates and friends, Team NP is poised for greatness and fills fans with hopes of seeing Aui lift the Aegis of Champions again.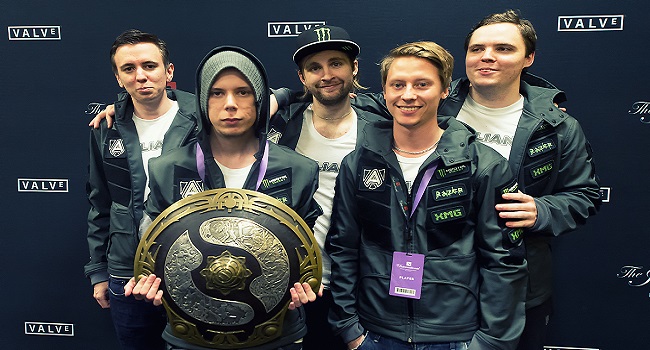 Gustav 's4' Magnusson
First TI championship team: Alliance
Year of TI championship win: 2013
Current Team: OG
Rather successful as a Heroes of Newerth professional player, Gustav made the switch to Dota 2 in 2012. His transition was seamless with successful performances in each trial team he participated in over the course of the first few months. In the early fall of 2012, the new Swedish mid-laner formed No Tidehunter, a team which included players such as Jacky 'Eternal Envy' Mao and Henrik 'AdmiralBulldog' Ahnberg. s4 would shortly be joined by his former HoN teammates Jonathan 'Loda' Berg and Joakim 'Akke' Akterhall.
After No Tidehunter became a full-Swedish roster in February and was picked up by GoodGame Agency under the division name Alliance, Gustav had an incredible year, seizing victories in merely every tournament he participated in, including the most prestigious one, The International 3. s4's "million dollar dream coil" essentially won Alliance the TI3 Grand Finals. s4 was on fire and became one of the quintessential names for the mid-lane role.
The season leading to The International 4 would prove to be somewhat less successful for the Swedish champions. After an 11-12th place finish at TI4, the famed mid-lane player would depart from the team, embarking on the new journey of Team Secret. Following Team Secret's disappointing performance at StarLadder Season 12, s4 took on the role of captain and drafter, leading the team to four consecutive LAN wins which unfortunately couldn't translate into a victory at TI5 - instead taking up the 7-8th place position.
The post TI shuffle saw s4 return to Alliance as the Swedish organization recreated the TI3 championship team lineup with hopes of repeating history and taking home the Aegis as a team for the second time. Their hopes were dashed at the hands of Fnatic, - ultimately taking a 9-12th place finish.
Now, dreaming green, s4 is hoping to make more history with the multi Valve championship title holding team to become the first player to win TI twice.

Click here for results, VODs and all the other information