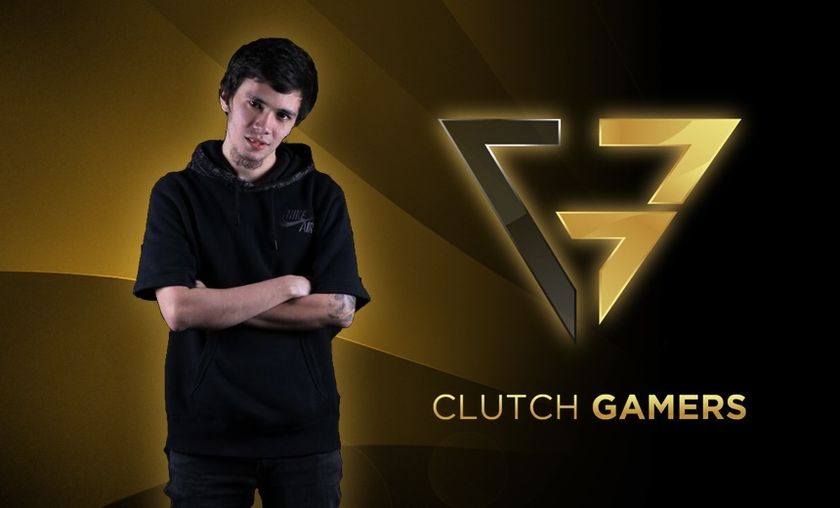 Interview with Clutch Gamers' Boombacs: "Jerax and Zai are my idols"
A Cinderella story is something most cherish; to see an unexpected entity come out of nowhere and make a mark. Something similar has happened with Clutch Gamers, who formed the team in December 2016 but come May 2017, they have managed to secure qualifications to Summit 7, Manila Masters, Epicenter and MDL 2017 even with the likes Faceless, TnC and Mineski breathing down their necks. I had a chance a talk to their position four player, Marvin 'Boombacs' Rushton about their sudden rise in the SEA scene and the journey ahead to TI 7.
_______________________________________________________________________________________________________
Hello Boombacs! First of all, congratulations on making it to four big LAN events! How does it feel? Thanks! It feels great to have made it to multiple LAN events. It also gives us the belief that we are good enough to compete at the highest level.
Clutch Gamers has taken the SEA scene by surprise. What do you think is the main reason behind your sudden rise to power?
The two main factors I feel that have led to our accelerated success are communication and discipline. The management does a really good job of it and it makes a big difference for the players.
How did you end up playing for Clutch Gamers?
When our manager, Jaseem 'Gangster' Khan' left his earlier venture with Power Gaming and was looking to form a new team, he asked me if I would be interested in joining the team. I thought it would be interesting to work with Jaseem and became a part of the team; and it seems like a very good decision I made!
I am originally a position four player, so I prefer position four of course
You used to play as position one at Arcanys. What made you transition to position four while playing for Clutch Gamers? Which position do you prefer?
I was originally playing the position four in Arcanys. But when the team did not perform well, we tried to change roles and I switched to position one to see if the system worked better that way. I am originally a position four player, so I prefer position four of course.
What does the daily schedule of the team look like? 
It's something like waking up at 12, getting ready and start scrimming at 2 pm. Depending on how the scrim schedule is, we adjust solo games in between. Everyone winds up at 2 am at night.
Your first big LAN event is coming up in three days where you face iG in the first game! What are your thoughts on the game and on the tournament as a whole? 
It is indeed going to be a big game as we are going against one of the top teams in the professional scenes right now in the form of Invictus Gaming. We have a lot to prove, but I'm confident if we train harder, study our opponents well and play to our best capabilities, we could have some great results.
OG and EG are the two teams I want to play against
Any team in particular you are looking forward to playing against at Manila?
OG and EG are the two teams I want to play against. They have some of the most talented players in the world and it will be a true test of skill playing against them.
No doubt they are amongst the top teams in the world. What are your thoughts about the SEA scene right now? Do you think it is stronger than before with teams like Clutch Gamers, Faceless and TnC making a mark in the international scene?
The SEA scene is definitely getting stronger by the day. I believe right now, it is the strongest it has ever been.
Jerax and Zai are my idols
Who is your idol in the international scene?
Jerax and Zai are my idols. Both of them play the same role as me and I have gotten to learn a lot from them.
If you were to create an ideal team with you in it, what four other players would you pick?
I would choose the same four players I am currently playing with!

               The Clutch Gamers team in Manila for the Manila Masters (Image courtesy of Clutch Gamers)
I'm sure they'll be happy to hear that! The 7.06 patch was just rolled out. What are your thoughts regarding the patch? Do you prefer it to 7.05?
I believe in this patch, how the mid matchup goes will be a major factor in outcome of the game. The experience due to denying and the extra melee creep has given a lot more importance to the mid lane. Yes, I definitely prefer this patch to the last one!
What is your favorite change in the new patch?
The shrines not being active for the first five minutes is a change that I really liked. This makes players play a bit more safely knowing there is no Sanctuary regeneration to fall back upon in the initial stages. Another change I liked was making the neutral respawn time one minute instead of two minutes.
Do you think Valve changing patches so fast is disrupting the rhythm of players and teams?
Yes, it does disrupt the rhythm. But that's just how it is. If you want to be at the top, you need to adapt to the fast changes to the meta to be able to compete.
If Clutch Gamers does well in the upcoming LANs, do you believe a direct invite to TI 7 is possible?
Yes, we will attend four LAN events in the next few weeks. If we perform well in all the four events, I believe we could get a direct invite to TI 7.
Looking at the way you have been playing recently, I'm sure you'll do a great job in the LAN events. Any shoutouts?
Shoutout to my managers Jaseem, Jamal and Jonty, my teammates and to all our fans who support us and give us a reason to go out there and do our best!
_______________________________________________________________________________________________________
Boombacs may not be a man of many words, but he sure is a man of superb plays. Watch him and Clutch Gamers in action as they take on the Chinese giants, Invictus Gaming on the 25th of May. 2:05 pm PHT in the Manila Masters in front of their home crowd.