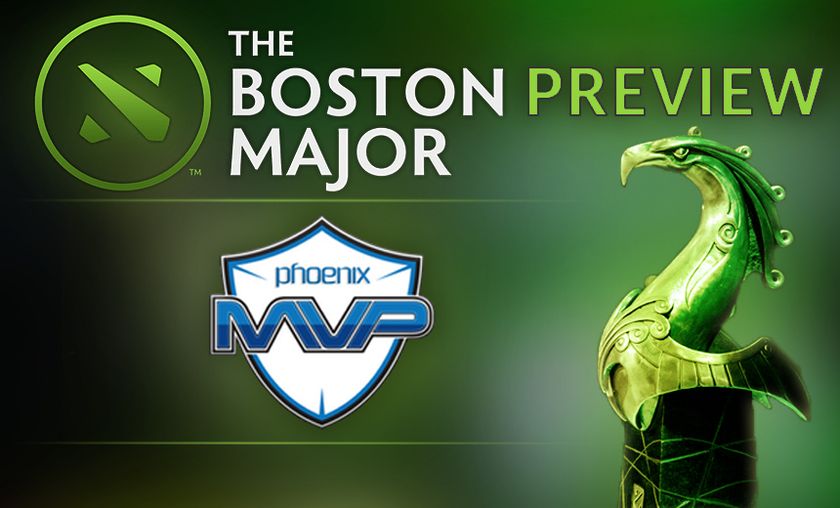 MVP.Phoenix: Can they rise from the ashes?
Intro:
Establishing themselves as the most successful Korean team in the history of Dota2 over the past two years, MVP.Phoenix has managed to consistently maintain their presence in large international LAN events. One of the key factors that ensured this success is the development of the team's signature fast-paced kill-orientated play style across multiple iterations of the roster. At The International 6, MVP.P finished with their best result yet, taking 5th – 6th place, however, this was not enough for the team's players as the Korean squad lost two players in the post-TI6 shuffle.
Losing Pyo 'MP' No-a and Lee 'Forev' Sang-don, their mid and offlane players, to Team Secret in the post-TI6 shuffle, MVP.P brought in Kim 'Velo' Tae-sung and Lee 'Reisen' Jun-yeong to complete their roster. As the season progressed, Forev re-joined the Korean squad after failing to qualify for the Boston Major with Secret and caused a reshuffling of player roles. Forev was given the carry role instead of his former offlane position on the team's TI6 roster, allowing Kim 'Febby' Yong-min to move into his old support role and Reisen to the sub role.
Despite being known for strong LAN performances and decent online performances, MVP.P has achieved little in both online and offline tournaments this season. Unable to take games off top SEA teams like Team Faceless and WG.Unity, MVP.P has failed to qualify for events like The Summit 6, Dota Pit season 5, and ESL One Genting.
Achievements
- 5th-8th ESL Genting SEA qualifiers (November)
- 2nd Dota Pit SEA qualifiers (November)
- 7th-8th The Summit 6 SEA qualifiers (October)
- 7th-8th MarsTV Dota2 League 2016 Autumn (September)
- 2nd Mineski Pro Gaming League Championships (September)
- 5th-6th The International 6 (August)
Roster
Lee 'Forev' Sang-don

Kim 'QO' Seon-yeob

Kim 'Velo' Tae-sung

Kim 'Febby' Yong-min

Kim 'DuBu' Doo-young

 Lee 'Reisen' Jun-yeong (sub)
Same style, same draft, different results:
Having not played many games with Forev, MVP.P's draft preferences are hard to determine. However, in their most recent official match against EVOS in the ESL Genting qualifiers, they demonstrated that their style of play remains the same, picking up an Ursa in game one and Drow Ranger in game three. Additionally, other recent games have shown MVP.P's tendency to draft a late-game backup plan, as seen in their matches against EVOS and Faceless, where they drafted an Anti-Mage and Morphling.
Despite their roster changes, two of MVP.P's most picked heroes at TI6 remain loved by the team. Timbersaw and Phantom Assassin currently hold the title of first and fourth most drafted hero for MVP.P in patch 6.88f, partially due to Velo's and QO's performances on the heroes.
On the topic of performance, Velo has established himself as a valuable asset to the team, always acting as a secondary damage source, and ensuring he never falls behind relative to the team. However, despite Velo's strong performance, a team's sucess relies on their ability to play together, something that MVP.P has not been doing too well.
Although the team has chosen to stick to their old way of playing, their execution is far from what it was before. In their recent games, MVP.P seemed less sure of themselves, hesitating in key moments before dives and finding themselves trying to achieve different objectives. As a result, many tight kills and daring dives no longer happen or come at a higher price, making MVP.P more vulnerable to teams outplaying them. These issues are most likely the result of the players feeling uncomfortable with the new roster and should go away with more time and practice.
MVP.P's place at the Boston Major:

Image by PGL, Velo is not present in the picture.
With the ability of MVP.P to snowball a game out of control, the Koreans significantly benefit from the single elimination bracket. The team's prowess at LAN events combined with a good day could result in the elimination of substantial threats, namely Wings and EG. These teams are a threat due their teamwork and laning ability, with Wings having shown in TI6 that they can tame the fast paced style MVP.P plays, while EG has very strong team fight coordination ability.
As for teams MVP.P would be favored against, OG, LGD.FY and iG.V come to mind. OG puts a significant amount of resources into one player, causing two of their lanes to be weaker, which allows MVP.P to easily secure farm and experience for their cores, giving them the chance to play extremely aggressively in the mid-game. As for LGD.FY and iG.V, they will be lacking in team coordination after being forced to use two stand-ins for the event. Due to this, they will be less able to respond quickly to the fast paced Dota that MVP.P plays, allowing the Koreans to over-extend without repercussions.
MVP.P is a team that had quite a bit going for them for most of the year, however, their recent roster has rendered them unable to execute their usual strategy well, allowing many teams to easily resist their aggression, which translates to multiple losses. However, with some practice and time, the team has the potential to upset the other teams at the Boston Major with the gains made, the only question is: Had they have enough time?