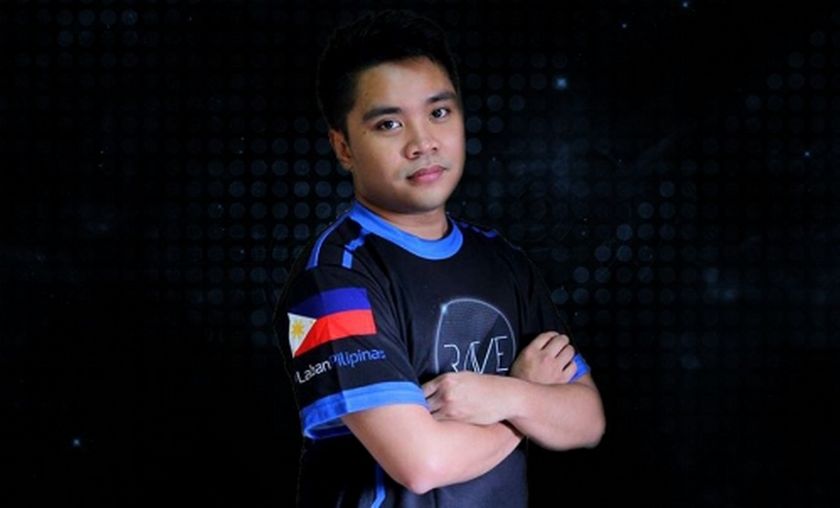 Jio 'Jeyo' Madayag - RAVE interview: "Anything is possible with the right preparation"

Image Source: Team RAVE
---
Hello Jeyo, how do you feel coming back home to your old teammates?
I feel very comfortable now that I'm back here, but there will be a lot of obstacles, two new teammates which make it very exciting.
Seeing the roster coming back together after a long time, do you guys think RAVE will undergo further roster changes? Especially considering there have been frequent changes recently.
We've locked our roster for this season.
What about the preparations? Time is short for Manila Major and everyone in Philippines has high hopes for their home team keeping the trophy. Do you think that's possible?
Anything is possible with the right preparation and mindset. A very motivated team will be able to make it far as long as they stay positive.
How do you think Archon is different from RAVE? Are there things that you would want RAVE to learn from NA or EU Dota 2 teams?
Almost all players are the same, just different personalities. There's not much to learn besides the fact that NA/EU pros play the most ranked matches so, I guess we'd like to play as much as they do.
RAVE had their previous Bootcamps in Korea, why was that? Rumor has it RAVE will be bootcamping in Philippines this time, will this have any effect on the performance or practice itself?
Location has barely any effect in bootcamp unless there are internet issues. Reason for bootcamping in Korea was because we faced major internet issues. However, this is why we have Kill Ping as a gaming vpn sponsor to boost our ping when we are playing ranked games in regions where we generally have high ping.  Playing in our home country was always the preference which makes us much more comfortable and happier here.
Is it true that RAVE is looking for more sponsors and opportunities for a stable platform?
Yes of course but that's something our team manager would give a more appropriate answer. Right now, Rave's core focus is performance in upcoming tournaments. If the results are satisfying opportunities are obvious to come.
We have two big LAN events happening this season in Manila, how do you think that will impact the local scene, and what do you have to say about the future of e-Sports in Philippines?
E-Sports in Philippines is already big. However, I personally think the scene needs more public attention to grow especially among people who don't know much about the e-sports industry.
Do you think there is a large skill gap between the Dota players from SEA compared with other regions or even with the ones that just stepping into the professional scene now?
There is not a large skill gap, only a difference of work ethic and motivation. The players who break through to the pro scene are the ones who worked the hardest, not the most skilled.
Do you have anything to say to RAVE or Jeyo fans out there?
Not much, just thankful for all the fans out there :)
I really appreciate you taking time out for this. Any final shout outs?
Shoutout to my friends and family back home!