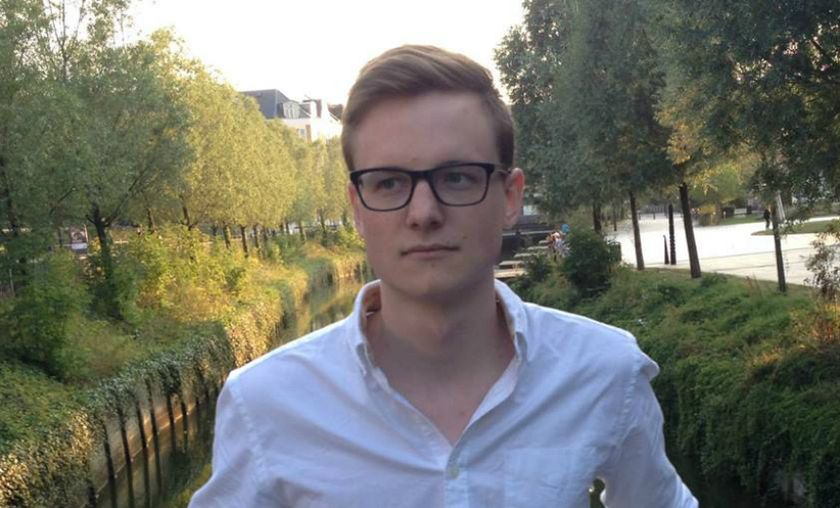 A razor-sharp personality calls it a day: slahser bows out of Dota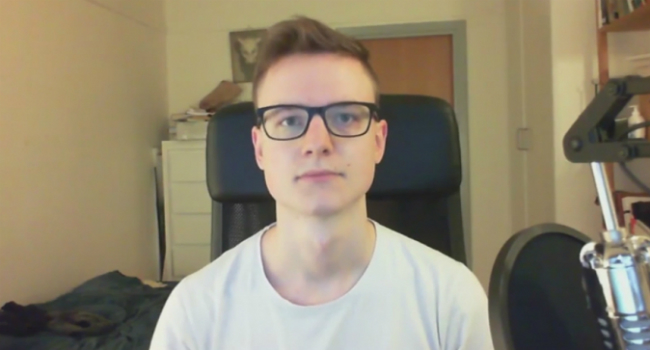 Image from slahser's Patreon page
The loved and respected Lasse 'slahser' Malver announced in his latest and ultimately last Youtube video for Dota that he will no longer be playing the game. slahser, a former professional DotA 1 player, has become famous for the innovative skill and item builds posted to his YouTube channel for over two years. His unique ability to see potential where no others have, has gained slahser a devoted following throughout the Dota community, and his presence will be sorely missed.
Lasse 'slahser' Malver was a prominent figure in DotA 1, playing for MeetYourMakers alongside Maelk. After achieving successes such as winning first place at Dreamhack in 2007, slahser retired from competitive Dota to allow himself time to complete his studies and contemplate his future in e-sports. slahser completed his Bachelor of Philosophy, all the while following the growth of Dota and e-sports in general. At this time, events such as the first International were occurring, and the viability of professional gaming increased dramatically. Despite all this, slahser considered himself to be too old to make a comeback in professional Dota.
Instead, he chose to contribute to the community through his YouTube channel. The core of his content was promoting 'slahser's way - an alternate build to a hero that slahser felt would be effective. The first amongst these was 'slahser's way: Furion', in which slahser utilized Desolator on Nature's Prophet, long before it became a popular build on the hero.
From this first ground-breaking guide, slahser showed the Dota world that there is no one way to play a hero in Dota. He postulated rushing Divine Rapier on Medusa.
He suggested Urn of Shadows as a core item on Spectre, which was soon seen in almost every Spectre game.
He questioned the power of Linken's Sphere on Morphling (which was, up until that point, built on the hero almost every game).
He even suggested building Aghanim's Scepter into Daedalus on Windranger, a build that is being utilized to full effect in the current professional metagame, most effectively by Team Secret's w33.
slahser showed that a person does not have to be a professional player or manager to influence the scene in a significant way. Simply by providing a new spin on a hero, you can open the entire scene's eyes to new possibilities. Even if slahser did not provide a guide for every hero in Dota, he caused players (myself included) to question why a hero is played a certain way. This promotes the spirit of experimentation with new builds, new hero roles, and new strategies. It is the pushing of the boundaries of what is possible that moves Dota forward. In slahser, the Dota community had a shining knight of creativity and vision. He may not be making any new Dota content or playing the game, but he will not be forgotten.
slahser cites an inability to control himself when it comes to Dota, alternating between long periods of not playing and entire days of binge gaming, as one of the major reasons behind his decision to leave Dota behind for now. The video where he makes the announcement is initially a guide to Outworld Devourer, but it ends with the sad announcement that it will be his last Dota video.
Throughout the video, his voice is clearly laced with emotion. His commentary is more scattered, and lacking his trademark humour. It almost feels that he does not want to make the announcement. But, in the end, he closes the door on the world of Dota.
However, the world has not seen the last of slahser. Malver also posts content to another channel, Stay Awhile and Listen, where he discusses a range of topics within his subject of choice, philosophy. He also states in the Outworld Devourer guide/leaving Dota announcement video that he may return as a caster or analyst for Dota events in the future, so this may not be the end for slahser in the world of Dota. He currently runs a Patreon page to support creation of content. Seeing as the page is centred around his Dota guides, the future of this Patreon page is uncertain. Since his announcement, there has been an outpouring of thanks from users on reddit, showing just how treasured he was by the Dota community.
While he may not have achieved widespread fame for his videos or stream (with his most popular video, a joke guide to Faceless Void, not achieving more than 200 000 views on YouTube), he provided a vital alternate perspective on Dota. His views were held in high regard by professional players and pub players alike. He showed everyone new ways to play the game that we all love. He made us laugh. With the announcement of his departure from the world of Dota, he made some of us cry. But the Dota community is richer for slahser having been in it. We wish Lasse nothing but success in everything he does, and look forward to seeing what he does next.
Source: slahser's YouTube channel
Headline image from 2p.com