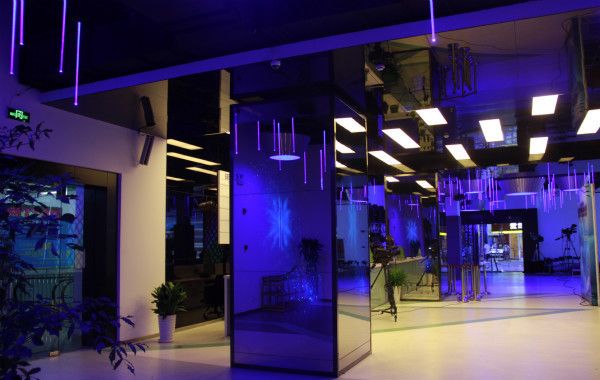 WPC ACE preview: DK, iG, NewBee or Alliance? Who is your pick?

The WPC ACE Season 2 tournament is drawing to a close with only four teams remaining: Alliance, Newbee, DK, and IG. When the dust settles on June 2, one team will be crowned the champion of WPC ACE, earning themselves a fat paycheck of approximately $161,000. Team Newbee will face off against iG at 8:00 CEST on Saturday, May 31st while DK will play against Alliance shortly after at 11:00 CEST. The event will take place at the Shanghai E-Sports Competitive Center venue.  English casting will be hosted by BeyondtheSummit. 
Shanghai Esports Competitive Center venue (not the Walmart)
Round 2 - Best of 3
Round 3 - Best of 7
About the teams
Each team will be playing a best-of-three series against one other team. Losing the series will lead to a consolation best-of-five match for third place. Winning, on the other hand, grants access to the grand finals in an exhausting best-of-seven series. 
Newbee
Newbee has recently been on an absolute tear in the Chinese scene, defeating every opponent in the past few weeks without skipping a beat. With their recently formed aggressive playstyle, they defeated even the strongest Chinese teams in the MarsTV Dota 2 league. Led by captain Ning "xiao8" Zhang, they hope to consolidate their supremacy as perhaps the strongest Chinese team in the world by winning WPC ACE 2014. 
Alliance
The sole surviving representative of the western scene in WPC ACE, the former TI champions managed to defeat Vici Gaming to climb their way into the top four teams for WPC ACE. Led by Gustav "s4" Magnusson, Alliance has brought their calculated, efficient playstyle to the table in a predominant Chinese tournament. Despite many proclaiming that Alliance has faltered in recent times, they continue to press forward. 
IG
Invictus Gaming might not be a heavy favorite heading into the semi finals, but don't count them out just yet. IG has proven themselves as one of the most resilient teams in the Chinese scenes. Led by Cen "YYF" Jiang, IG looks to reaffirm themselves as a top contender in Dota 2. Their lineup is similar to the one that won The International 2, and they hope to reclaim their success with a step in the right direction; winning WPC ACE 2014 would be a good start. 

DK
DK has often been hailed as the "strongest team" in China, but have recently had difficulty finding their rhythm this patch. With several key losses against other powerful teams like Newbee, VG, and LGD, many opponents hope to surpass DK for that title. DK will look to make a statement in the next few days to show the world that they are a world-class team and can bounce back by winning WPC ACE in spectacular fashion. 
WPC ACE 2014 Statistics
 
|   | Alliance | DK      | iG       | Newbee |
| --- | --- | --- | --- | --- |
| Average kills | 21 | 23 | 18 | 22 |
| Average deaths | 16 | 20 | 18 | 16 |
| Average assists | 46 | 44 | 39 | 49 |
| Wins | 4 | 18 | 16 | 18 |
| Losses | 2 | 8 | 12 | 5 |
| Average GPM | 1888 | 1955 | 1924 | 2058 |
Prediction - Newbee
Considering the previous and current states of each team, Newbee has been posting the most impressive statistics in the past few weeks. Going 9-0 in the MarsTV Dota 2 league is no joke, and although DK may be favorites, they have struggled with patch 6.81.
IG and Alliance have both been steadily improving, but neither has managed to dominate the patch quite like Newbee has. Although all four teams are powerhouses, Newbee is riding a huge surge of momentum and currently poses the largest threat to other teams.
Who do you think is mostly likely to win? Let us know what you think in the comments below!
This prediction expresses solely the author's opinion, and thus not reflect GosuGamers' opinion as a whole.
For more information on WPC ACE, check out our coverage hub and wiki page.
Images source SCNTV. 
Xiao8 image from Weibo. 
Statistics provided by datdota.com