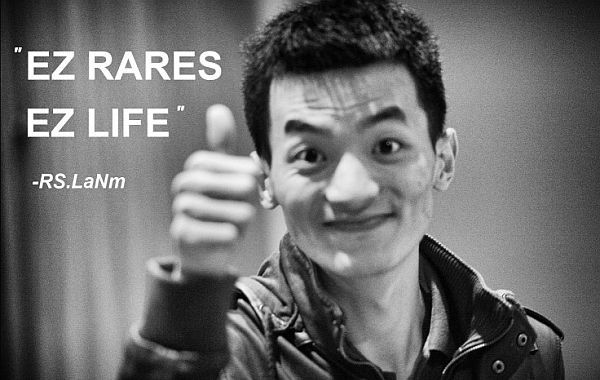 Lamn: 'I feel the Western teams are having a better understanding of the game than the Chinese'
They had to play one extra match at The International 3 to qualify for the main event. Today, we spoke to Lanm, the face and captain of RattleSnake, about his team's early defeat from the tournament and also his thoughts on who will win the tournament. Subtitles are available below.
Now we have Lamn from RattleSnake. Wanna say hi to our viewers?
Hi everyone, I am Lamn.

So, how are you feeling coming to TI3?
The International Series is getting better and better. I am not very satisfied with my team's performance this time though.

As we all know, this time all preliminary games were played inside hotels. Do you feel this is better for players?
Well it all depends. For some players this might be a good way but for some others, they may prefer to actually play in the scene. On a side note, I'm pretty comfortable with either way.

This year in TI3, higher expectations were given to Western team more than any other year in the past. What are your thoughts on this? Do you feel the Chinese teams are doing worse than they used to?
I don't think its the Chinese teams doing worse. On contrary I feel the Western teams are having a better understanding of the game than us. Their lead in the understanding is not trivial I have to say; It's significant.

Well how did they make such a huge progress during the past year?
In the past the Western players were not taking the game seriously enough. Not like us, playing Dota 2 was not literally their profession. However when they do care more about the game, they are definitely doing better.

Let's talk about the game just played today between LGD and Alliance. Alliance was using Prophet buybacks whenever they can to win teamfights and take roshans. Even when they lost a fight, Prophet would still buyback and take down enemy's racks. How would you deal with such a situation if you were playing against Alliance?
I can't think of anything for now. Alliance were executing their teamfights nearly perfectly. I do like Alliance as a team as well as their playstyle: they always try to gain advantage and take games with teamplay.

Yesterday during your match, did you feel overwhelmed by "USA USA" cheers all around the concert hall?
I'm not affected at all. Last year when I was playing agianst coL, I already went through this "USA" attack. However my teammates were more or less influenced. They complained about this to me after the match.

Could you talk about Timbersaw a bit, which was crucial in your game yesterday.
We were not fully prepared to go up against this hero. We touched this hero in our own strategy as an offlane solo hero, but we never used it as a 1-position or 2-position core, like the western teams did. When caught up in this situation, we failed to deal with it successfully.

So are you saying Rattlesnake is not training with western teams?
Of course. That partly led to our failure.

OK. Suppose one of the Chinese teams won TI3 this year, which team would it possibly be in your opinion?
I would say either DK or Tongfu. For DK, In the past whole year, DK never won a single game against iG. If they did not allow iG to come back in Game 2 just now, their chances of winning TI3 would be substantial. Their victory in the BO3 series over iG means a lot for them. However, losing a 100-minute long game definitely hurt them a lot. On Tongfu's side, they have been playing very well recently, and their team members are very strongly bonded. Aside from that, they are not playing very typical Chinese dota, meaning that the other teams cannot counter them perfectly. To sum it up, DK and Tongfu have better chances taking TI3.

I sincerely hope DK can do this. Thanks for taking our interview Lamn. Any shoutouts?
Thank you for all your support to me and GGnet.