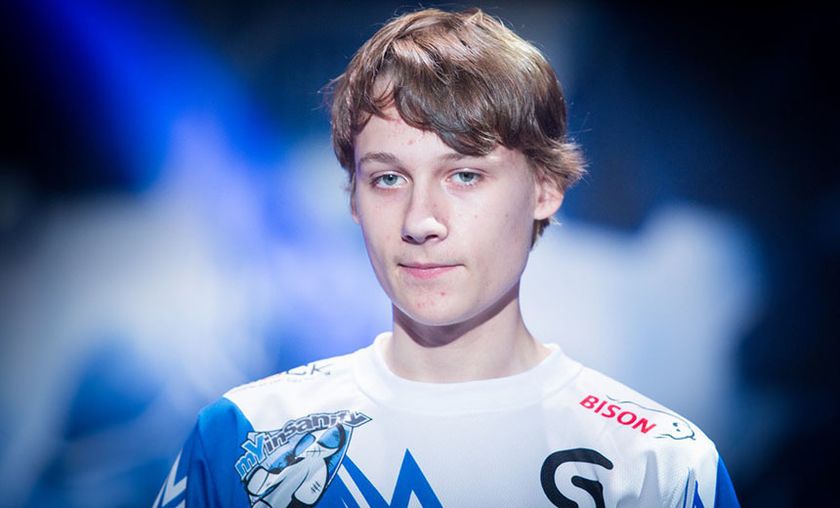 Serral, Nerchio beat the IEM group stage as the only foreigners
The Finnish Zerg upset two Koreans to take the top spot in Group C.
Odds weren't looking great for the foreigners after the first group stage day at IEM Katowice as all four of HeroMarine, Snute, Harstem and Neeb faced elimination against the Koreans. Group C on day two, however, came in as Europe's salvation.
Joona "Serral" Sotala became the main story of yesterday. The Finn defeated every single one of his Korean opponents, including former IEM world champion Zest, HomeStory Cup winner Patience and 2016 WCS Summer Circuit champion TRUE. Serral's only loss in the group was at the hands of another fellow European Zerg—Artur "Nerchio" Bloch—who also made it out of the group as third seed over Patience and TRUE.
RELATED: Terran gunfire rules opening day of IEM Katowice groups
Although Serral and Nerchio have shown consistent play and are in a good position to upset the Koreans, historically their chances are slim. So far, South Korea has won every single IEM World Championship going back to the Season V edition of the circuit in 2011. Furthermore, foreigners haven't even made it to the finals of an IEM WC and only four have ever made it past the quarter finals: Nerchio, Snute, Feast and Moonglade.
With $250,000 on the line, Season XI is the biggest IEM World Championship so far, and with $100,000 and a WCS Global Playoffs spot on the line, the stakes are as high as they get.
RELATED: IEM Katowice event coverage hub