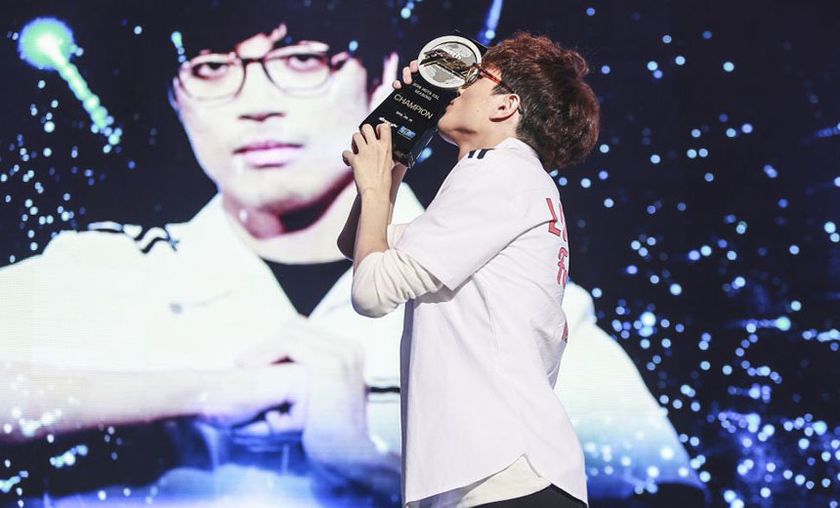 Terran gunfire rules opening day of IEM Katowice groups
Foreigner heads roll as Koreans exert hegemony over the battlefield in Poland.
For all the hype surrounding Alex "Neeb" Sunderhaft, the only foreigner to win a Korean LAN in StarCraft history, and Jens "Snute" Aasgaard, a Team Liquid veteran, back-to-back HomeStory Cup finalist and the runner-up from the previous IEM World Championship, they won't be contesting the IEM Katowice gold. The foreign spark on day one in Katowice was extinguished by the dauntless advancement of the Koreans as two Terran players prevailed supreme.
Reigning world champion Hyun-Woo "Byun" Byun and "the invisible man" Lee-Seok "aLive" Han are a lock for the quarter finals after they came on top of their respective groups. While ByuN's domination over his colleagues came as no surprise to anybody, aLive's undefeated record against the former KT trio of Ji "Jjakji" Jung, Tae-Yang "TY" Jun and World Championship semi-finalist Dae-Yeob "Stats" Kim is an accomplishment to be marveled. aLive dropped only two maps on his way to Group B's top spot and is in prime position to make at least the semi-finals in Katowice.
As players ready for the second day of group stages, eyes turn to two more high-profile Koreans: Former IEM world champion Sung-Wook "Zest" Joo, Blizzcon runner-up Ryung-Woo "Dark" Park and arguably the world's scariest Terran, former SK Telecom star Shin-Hyung "Innovation" Lee. Groups C and D also feature a balance between foreign and Korean players and represent Europe's best chances of making the playoffs.
Photo: Yong-Woo "Kenzi" Kim