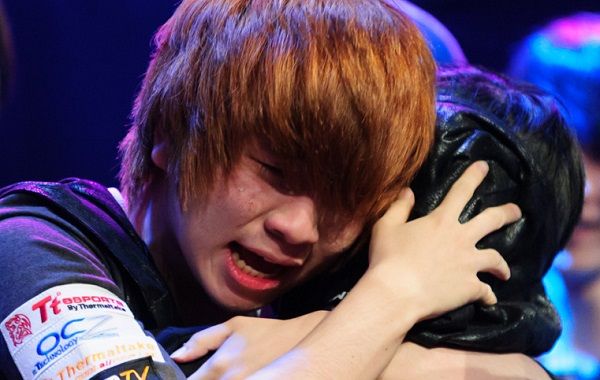 MarineKing returns to StarCraft 2
Following a brief switch to League of Legends which yielded no results, Lee "MarineKing" Jung Hoon returns to his origins - StarCraft. The Terran champion will rejoin Prime and will be available with the start of Proleague round 2.
Once one of the most dreaded Terran players on the scene, MarineKing's performance deteoriated after the second half of 2012 and in 2013 the Prime ace was almost nowhere to be seen. His fourth place at Iron Squid II was MKP's only success for the year and for the remaining months a top sixteen finish in the GSL was the best he could accomplish.
Shortly after falling down to Code A during WCS Korea Season 2, MarineKing followed the example of many Koreans and announced retirement from professional StarCraft. It was reported then that the champion will try his luck in League of Legends, like players such as Coca, sC and Puzzle have done in the past.
Like all three of those, however, MarineKing's exile in LoL did not last for long and it was announced today that Lee will return to Prime's SC2 roster and strengthen them for the upcoming matches. MarineKing will be on streams with the start of Proleague round 2 and will try to pull out his team from the bottom of tournament's table.
Source: Naver