Developer Update 10/21: Blizzard Teases New Heroes, Changes to Spectator Mode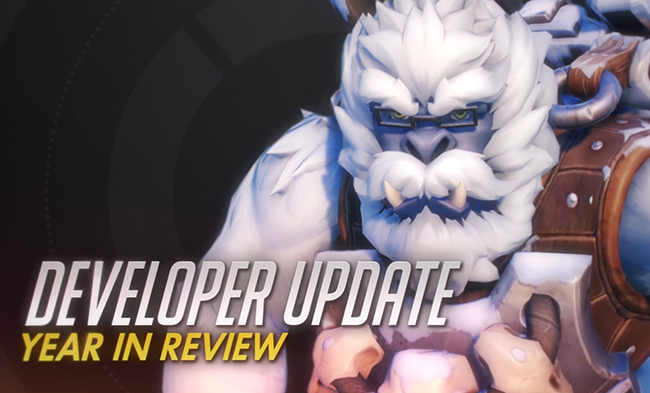 Overwatch director Jeff Kaplan thanked fans for a successful year and teased new heroes, new maps and a whole lot more in 2017 in the latest Developer Update.
Overwatch director Jeff Kaplan gave us the last Developer Update of the year today, giving viewers a quick rundown of the past seven months, since Overwatch first officially released. The walk down memory lane included throwbacks to the beta phase, changes from season one of Competative Play to season two, and the addition of new heroes.
Kaplan also thanked the community for helping the game develop into what it is today.
"That was a lot of fun for us," Kaplan said. "[The community] were primary in the feedback and helping guiding the decisions that we were making."
Kaplan then went on to talk about the first two heroes that arrived post-launch - Ana and Sombra - and also addressed why Blizzard has been slow to make changes to Sombra. Mainly, there was a "mastery curve" that took place once Ana was released, resulting in her going from being "weak" to overpowered due to an early adjustment of her stats that coincided with players getting used to her.
Blizzard doesn't want to make the same mistake twice.
"The reason why we're being so slow with Sombra changes is because we think there's that mastery curve happening again," Kaplan explained. "We're just being slow and patient so we don't have... Ana version 2.0 all over again with Sombra."
Eichenwalde and Echopoint: Antartica were also featured, mainly for the need for players to be creative to achieve victories. Kaplan  specifically pointed out the South Korean team's unusual Zarya ult on Eichenwalde during the Overwatch World Cup (which has been nominated for Best Competative Play in this year's GosuAwards!) as a prime example of creative play. The new Arcade mode was also given a shoutout due to its variations of the typical Overwatch gameplay.
The three public events - Summer Games, Halloween Terror and the currently-happening Winter Wonderland events - were highlighted as some of the most fun parts of Overwatch for both players and the developers themselves. 
"We poured all of our love and care and passion into these events and content and brawls, so we hope you not only had fun, but are having fun the events and we'd like to do more."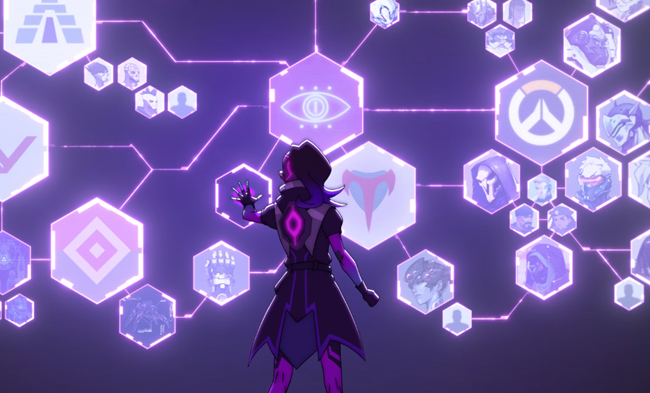 Kaplan then switched gears from looking at the past to giving viewers a sneak peek of the future. Highlights include:
The much-hyped Oasis is "on track" to go live in early 2017. Another unnamed map was also teased, though no defining information has been released and likely won't until next year.
More seasonal events are in the works. Though they are usually tied to a real-life holiday, Kaplan did hint at some public events being ones that "you wouldn't guess" are in the works.
Customizing the "dialogue wheel" which will allow you to access up to four voice lines or emotes.
Custom bindings to trigger voicelines or emotes.
Sprays will get a similar treatment like the aformentioned emotes and voicelines, though you'll only be able to have one spray active in the world at a time.
Allowing easier access to Team Chat when in a party; Kaplan hints at a button similar to the "stay as group" button that recently went live.
New, unnamed game modes were also teased as being in production, as well as the ability for popular modes to end up in official map rotations for both Quick Play and Competative Play. 
Kaplan also promised "multiple" new heroes are in the works. Kaplan teased at least one new hero going through what he described as the "art pipeline," which makes the hero one step closer to joining the Overwatch team. No other specifics were announced. 
Kaplan also touched on the esports scene, promising changes to spectator modes "in the near future." The specific change to spectator mode is an over-the-head viewer map for those spectating, though other, unnamed tweaks will also come to spectator mode in 2017.
The final change to Overwatch teased in the video is a custom server browser, which would allow you to view and join custom games all over the world without having to specifically invite people. 
"It's been a top-requested feature and one that is very common to first person shooter games," Kaplan said. "We're really excited to introduce one into Overwatch."
A "first version" of the custom server browser is planned to go live in early 2017, with expansions coming later on in the year.
Kaplan closed out the video by promising more Developer Updates next year and thanking the fans one last time this year:
"I know that there was a lot there and some of it was kind of vague," Kaplan said, "but it's a small glimpse into how 2016 went and how 2017 is shaping up. There's a lot beyond that... but more than anything, everyone here at Blizzard and everyone here in the Overwatch team, we want to thank you for what an awesome year has been for the Overwatch community, for all of us together... thank you for everything you guys have done for us."
Follow us on Twitter @GosuOverwatch for more competitive Overwatch news and coverage from around the world.