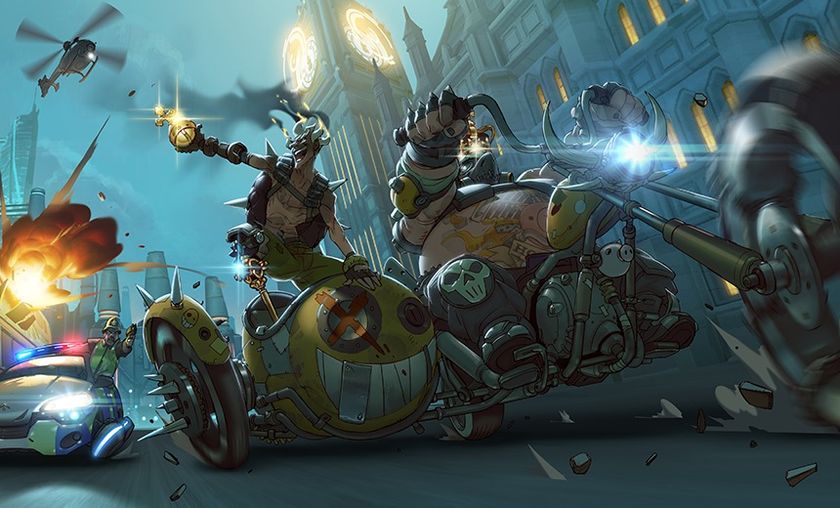 The Competitive Recap: We list what you might have missed (July 8th - July 14th)
A lot is currently happening, and so it has become increasingly hard to keep track of everything that happened in a week. To help with that, we have compiled this Competitive Recap.
Released every week we will try to congest every tournament and important news that has happened since the last recap. Whether you are interested in the bigger news, or want to stay updated on changes in teams, you can always tune in on Thursday to see if you missed anything.
Important News:
---
Valve to crack down on gambling websites​
Not related to Overwatch, but very important news still: Valve has finally put out a statement in regard to the CSGO gambling drama of the past weeks. This is a subject that is bound to impact the CSGO scene and eSports in general greatly.
Overwatch's next hero revealed: Ana, Sniper Support​
Turns out the sniper hero that was teased for a long time is actually called Ana, and not Sombra. She is currently playable on the PTR, with her amazing kit of buffs and debuffs, and seems to be a viable pick for competitive when she gets released officially.
Blizzard to add a hero limit to Competitive Play, as well as Overtime changes​
Aside from Ana, and some tweaks to existing heroes, Blizzard also announced further changes to the competitive play format. They have finally let go of their firm no hero limits stance, and will now enable such limits for competitive play matches only. Whether this is another experiment, or this will be the actual ruleset from now on, is yet to be seen.
Beyond the Summit heads into Overwatch​
Beyond the Summit, the famous Dota2 tournament organizers, have widened their horizon to include Overwatch. Their first Cup was hosted last weekend, and they have announced plans for at least two more in the near future. We are excited to see BtS in the scene, and can't wait till they truly ramp up their production.
Tournament Recap:
---
GosuGamers EU Weekly #15 - VODs
Some of the best European teams played this Saturday. Misfits, Rogue, REUNITED, Creation eSports; the competition between these teams (and more) is heating up. Because the teams got used to playing with hero limits again, they were more confident with some surprising picks that made for entertaining matches. Don't forget to check the VODs!
GosuGamers NA Weekly #15 - VODs
The NA cup this week was a little lighter in the big names, but still had good matches thanks to teams like nubris, and the European SG-1 and 2sTroNk. nubris continues to put in the time, and we hope they can find a worthy organization to pick them up soon.
BtS was the reason our NA Weekly was lighter on top teams. All the top teams were invited to this $10,000 Cup, such as Cloud9, EnVyUs and Luminosity. While the matches went as could be expected, we can never say no to days filled with great plays.
The Acer Pro Challenge, with a €3,000 prizepool, concluded yesterday over at Twitch.tv/GosuGamers. Thanks to all the amazing teams that made it to the playoffs, we had a great few days of matches. The Bo7 Grand Finals is especially something to check back, as it showed a lot of draft mastery as well as good play.
Another event with some great American teams, and European representative Rogue, the Beat Invitational is slowly but surely coming to its climax. The first Grand Finalist was decided this week, and their opponents will be known soon enough. Tune in on July 16th to see how the $7,500+ prizepool will be distributed.
Minor Transfers & Team News
---
Splyce announces roster changes, opens public tryouts
Splyce announced the departure of flame and steel from the roster earlier this week. To find their replacements, Splyce will be running open tryouts, so check it our if you want to prove yourself and end up on a pro team!
For more competetive OW news, follow @GosuOverwatch.