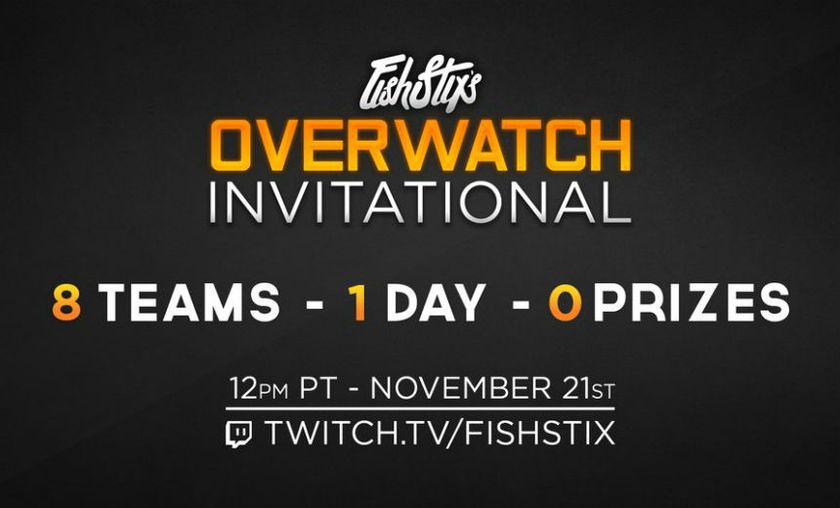 FishStix hosting an Overwatch Invitational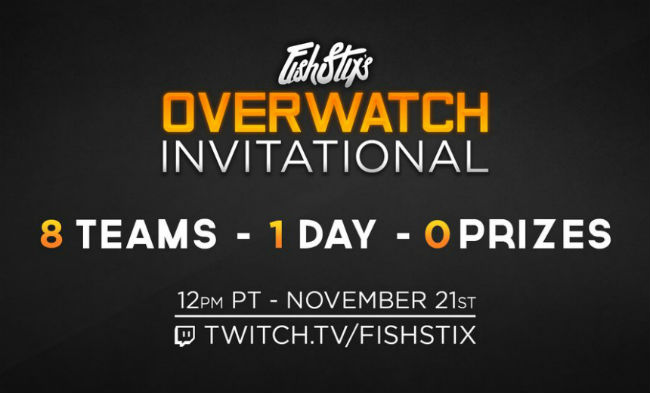 FishStix is hosting his own Overwatch Invitational, including community names such as A_Seagull as well as two Blizzard employee teams. The whole event is to be played this Saturday, the 21st of November.
While Overwatch is still in Closed Beta, Blizzard has stated that they are ok with people already organizing Overwatch tournaments. After SombreroGG organized what was quite possibly the first ever Overwatch tournament, Twitch's Director of Content Marketing FishStix is about to host the game's second tournament.
A total of eight teams have been invited for FishStix's Overwatch Invitational. Teams of players, ranging from different gaming backgrounds, will be playing on the 21st of November for a total prize pool of... 0 dollars! Some of the teams have a background in TF2, or in CSGO, or even Quake, but there will also be two teams consisting of Blizzard employees that may or may not have been tryharding Overwatch for several months now. All matches will be casted by FishStix and AskJoshy.
This tournament, unlike SombreroGG's, will make use of the Stopwatch model for deciding winners. This means that the time it takes for teams to win their games will be as important as simply winning that game. All matches will be Bo1's, with the finals being a Bo3 instead. The matches will be played in a single elimination bracket, to make it possible for the tournament to fit into just one day.
The event will start at 12pm PT, and will be broadcast primarily at Twitch.TV/FishStix. For more information on the teams, and the rules, make sure you check out this handy spreadsheet FishStix made for the event.
Follow us @GosuOverwatch for more eSports news.